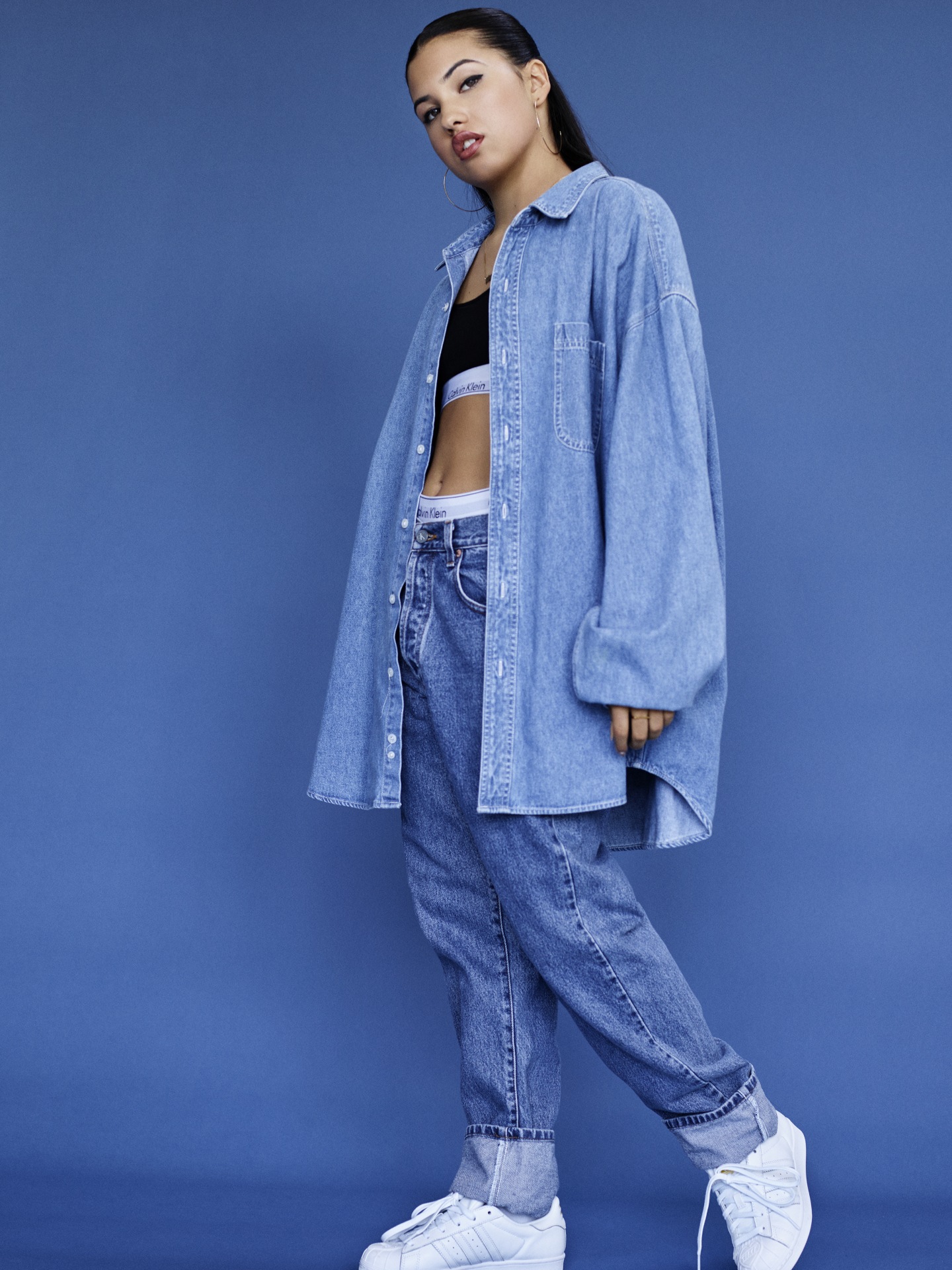 On "Come Over," the ballsy opening track of Mabel's new mixtape, the 21-year-old declares: "You should know better than to fuck with me." The song is a wry, disdainful entry into the "u up?" canon; Mabel insists that her man needs to stop being lazy and come over for some fun, while at the same time dressing him down for being so useless. Elsewhere on the tape, over piano flourishes and the '90s boom-bap beats the London singer has become known for, she tells over-keen men to cool down ("Low Key"), and declares how dangerous she is ("Weapon"). If you're afraid of strong women, this is not the mixtape for you.
For "Begging," premiering on The FADER today, Mabel sings over a light dancehall-inspired beat, not unlike the one heard on her 2017 sleeper hit, "Finders Keepers." Over the breezy instrumental, she throws herself into a full-bodied chorus aimed straight at a deadbeat boyfriend: "Why you trying to make me stay?/ I want to see you on your knees, want to see you begging."
Mabel says Ivy to Roses is about growing up and learning to hold her own in relationships. As she puts it, the songs answer the questions: "How do I grow as a person, but how can I be in love with somebody? How do you grow separately without growing apart?"
Listen to "Begging" below, and read a conversation with Mabel about her upcoming debut album, and how she's flipping power dynamics — in her relationships, and in R&B.
What was your mission with this mixtape?
[When I made] my first three songs, I was super young. I was obviously blessed, because things happened very quickly for me, but at the same time, it put a lot of pressure on me. [I was] experimenting while the world was watching. Last year, I spent a lot of time just internally figuring out what it was I wanted to say, and what I want my sound to be like. That's what this mixtape is to me — the old Mabel meets the new.
Who are the old and the new Mabel?
Old Mabel was about '90s R&B, super into breakbeat, loved a slow jam. But I grew up listening to loads of afrobeats; my grandad's Sierra Leonean, so that was always around. My mum loves those kind of beats too. Youssou N'Dour was really important to me growing up. It wasn't until last year that I really let [afrobeats] affect what it was that I was creating.
Lyrically, I was still growing up when I wrote my first few songs. And I listened to "My Boy My Town" and "Know Me Better" just yesterday, and there's a slight insecurity, which I think is really endearing. I'm still insecure as fuck sometimes! Everybody is. I think people really related to that. But I've got more confidence now.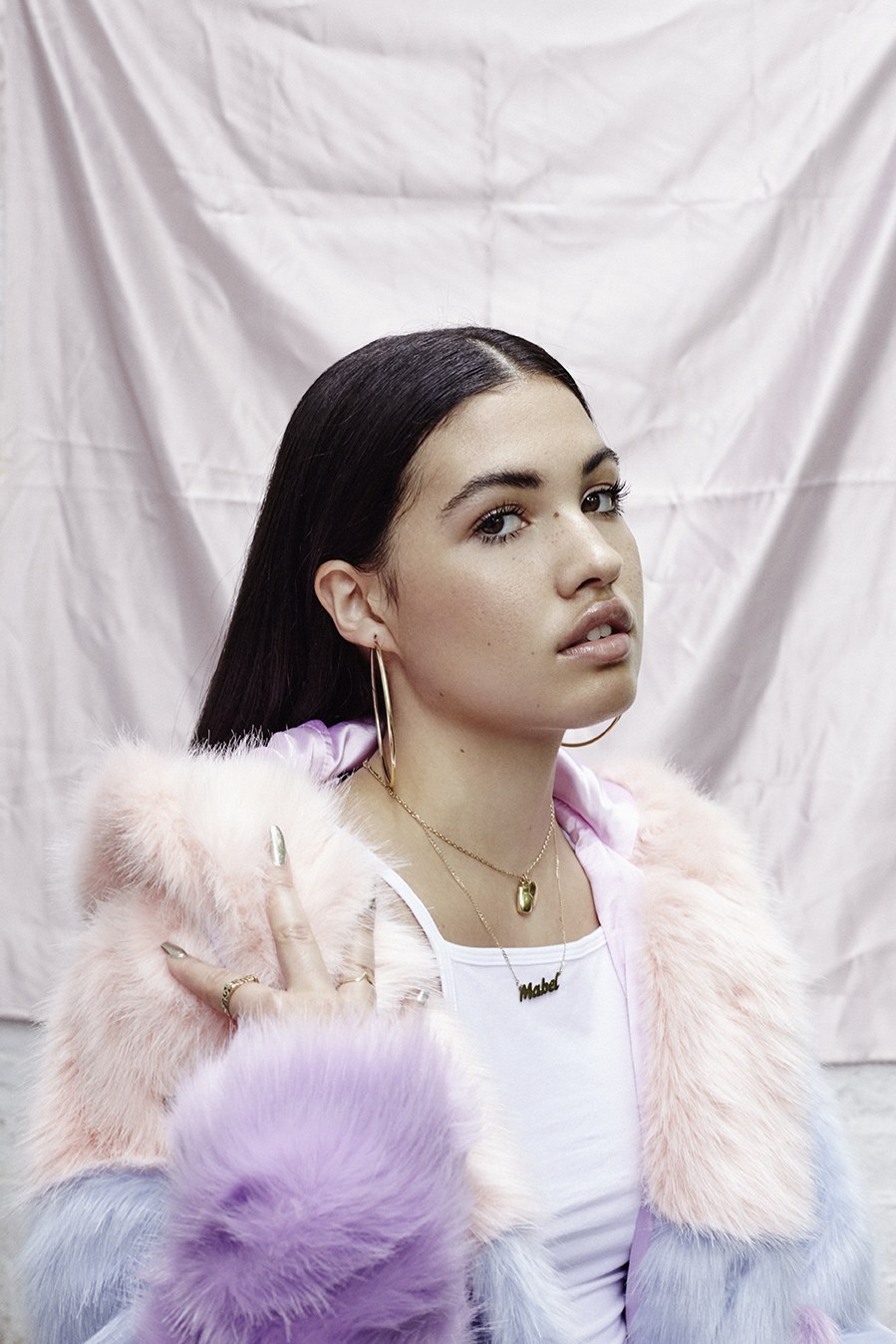 These new songs have a really powerful, assertive tone.
It's a mixture of vulnerability and power. There's a few songs where I'm super bossy, laying down the law. [In the last two years] I've been in situations where I felt like I really had to take control — work-wise, relationship-wise — and I wanted to share that. I feel so blessed that I grew up in the age of the independent woman, the survivor. I had Destiny's Child telling me I didn't need a man to feel good about myself, and I want to carry on that message. But I think being vulnerable is a really good thing, too. The mixtape is about me growing as a person. You need to go through those scary situations to grow.
I especially love the confidence of "Low Key," which is all about keeping things casual. What's the story behind that song?
I was really young when I wrote that — 18 or 19. [My songwriting team and I] revisited it, re-produced it. It's old meets new. Musically it fits in with the "Know Me Better" world, but lyrically it's very confident. Very often in R&B, men are telling women they need to chill, [saying] "I'm not looking for a girlfriend." And actually, I've been in so many situations with men where I'm just like, "You need to chill!" It happens to everyone. I wanted to tell that side of the story.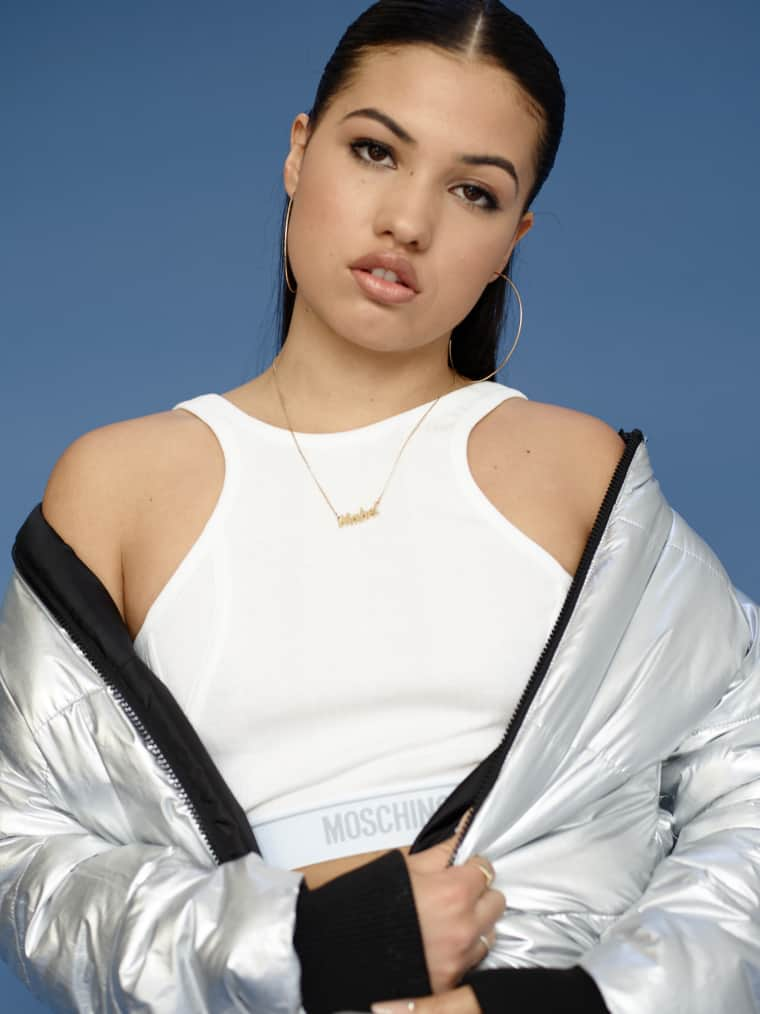 "Very often in R&B, men are telling women they need to chill. And actually, I've been in so many situations with men where I'm just like, 'You need to chill!'"
"Finders Keepers" has been steadily growing in popularity since March. How has the huge reaction made you feel?
I was crying happy tears about it yesterday. I really had to fight to get that released as a single. I have so much love for my fans, because they proved everybody that didn't believe in that song wrong. What that song has done for me, what it means for the future...is amazing.
Why did you have to fight for it?
I think [my label] was just worried because it's so different to what I've done before. But it was just like, I've grown up now, this is what I want to do. I have no regrets about what I've released before, I love those tunes too. [I said], "I think people will understand that it's all just a part of the journey, and this is me too." So they were like, okay, let's just put it out and see what happens. We put "Bedroom" out as the single, but "Finders Keepers" surpassed "Bedroom" by a long long way. That means a lot.
What happened to "Fine Line," which was teased at the end of the "Finders Keepers" video?
"Fine Line" is ready to go, but...it's a good problem to have, that "Finders Keepers" is flying now. It came out in March, and only just now is it in the charts. It's a real slow-burner. I'm so eager to move on and show the world what's next, because I think "Fine Line" is even stronger.
Are you working on your debut album?
I've been working on the album for a while now, and I'd say it's even bigger, and it's got more of a story. Hopefully [it'll come out] next year. I've been working with [producer] JD. Reid, who I did "Finders Keepers" with. I've been working a lot with this girl Kelly Kiara. She's amazing. She's going to be super important for R&B coming out of the U.K. It's really fucking nice to write with a female topliner — because you know, I can write by myself, but I like having a topliner you can bounce ideas off. And it's nice working with a woman, because she's been through the same experiences. MNEK [has also worked on the album]. He really lives up to his amazing reputation of being one of the most exciting songwriters and producers in the UK.
You've shared clips of you hanging out with Raye and Stefflon Don. Will you three collaborate together?
We've done a tune together, which I'm really excited about. I fucking love it — it's so so good. That might come out. We're all signed to [Universal. It's nice to have each other's backs. There's no competition whatsoever, because we're all in our own lanes and we all have things to say. So it's literally just love and support.
Ivy to Roses is out this Friday, October 13.