Julien Baker makes lonely songs for communal despair
And in turn, for communal healing.
On her new album Turn Out The Lights, Julien Baker wrestles with a deep-seated conviction that she's the sole ruiner of her own world. She punches walls, hangs around with demons, and tells the listener, in all seriousness, "I know that I'm evil." It must be exhausting to play the villain in the songs you sing to strangers every night, but that doesn't stop the 21-year-old Memphis singer-songwriter from doing it. It doesn't even stop her from waking up early on tour. "I'm an early riser," Baker tells me over Skype from a hotel room in North Dakota, sipping coffee.
Baker is the sort of performer who can cast a hush over the chattiest venues. Like Cat Power and Perfume Genius before her, she writes in a mode of exquisite sadness, her failures and frustrations laid bare in a weathered timbre over simple chord progressions. Her 2015 debut full-length Sprained Ankle, which was originally uploaded to Bandcamp, documented her struggles with mental illness, substance abuse, and faith. "I wish I could quit but I can't stand the shakes," she sang on album standout "Rejoice." One of the hardest things about making her second record, out in October on legendary indie label Matador, was staying just as candid now that she knows people are listening.
"I would write a song and think, 'That's a rough lyric. What if I put this on a record? How will strangers feel about it?'" she tells me. In conversation she chooses her words carefully, pausing often. "Knowing that I have even an incremental amount of recognition made me self-aware, but I tried to exert as much effort as I could to restrain that censorship. Whenever I would feel uncertain or made vulnerable by a lyric, I'd think, 'Well, these are the songs that need to stay.'"
As a queer Christian musician, Baker is especially sensitive to the ways music can move (and save) people, having grown up going to both church and punk shows at the skatepark. Though her songs are deeply personal, she sees them as tools for building impromptu communities at her concerts. "My hope for the songs is that they don't remain a stagnant exhibit of wallowing in emotion, but that when I perform them, it's more of a communication of understanding and solidarity," she says. "Someone else has felt the way you feel and I hope that empowers you to recognize it is a surmountable feeling."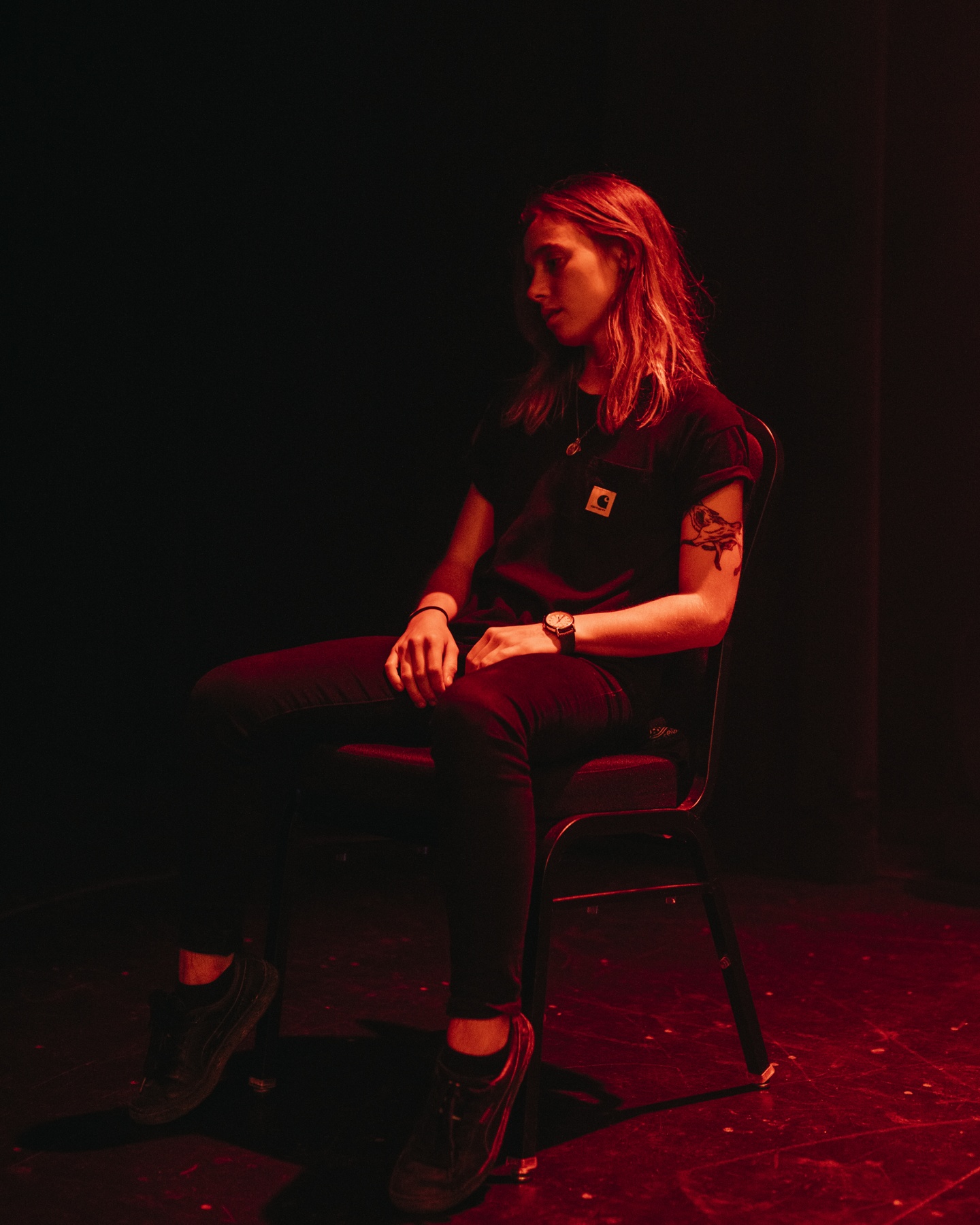 "Maybe it sounds like a Hallmark card, but it's worth saying."
She worries that her younger listeners — kids the age she was when she struggled with addiction — might take her despairing lyrics to heart without seeing the light on the other side. "That's where I feel the convicton to say, 'This is a song about ruining everything and then finding out that you [didn't], because our failures are just opportunities for growth and grace.' And maybe it sounds like a Hallmark card, but it's worth saying that rather than letting it go misinterpreted."
Turn Out The Lights finds Baker singing into a more open space than before, accompanied by piano and organ as well as guitar. She's not the only voice on the record this time, either; her friend Matthew Gilliam, from her longtime pop-punk band Forrister, sings harmonies on the delicate "Hurt Less," and Cam Boucher of melodic punk group Sorority Noise plays woodwinds on a few tracks. The expanded production paradoxically makes Baker sound lonelier, as if there's more room for her to get lost in, and she sings more forcefully to avoid getting swallowed by the blankness. "I think I can love the sickness you made," she sings on "Claws in Your Back," the album's closer. "Cause I take it all back / I changed my mind / I want it to stay." She really belts the last syllable, like she wants the decision to love her own flaws to have as many witnesses as possible.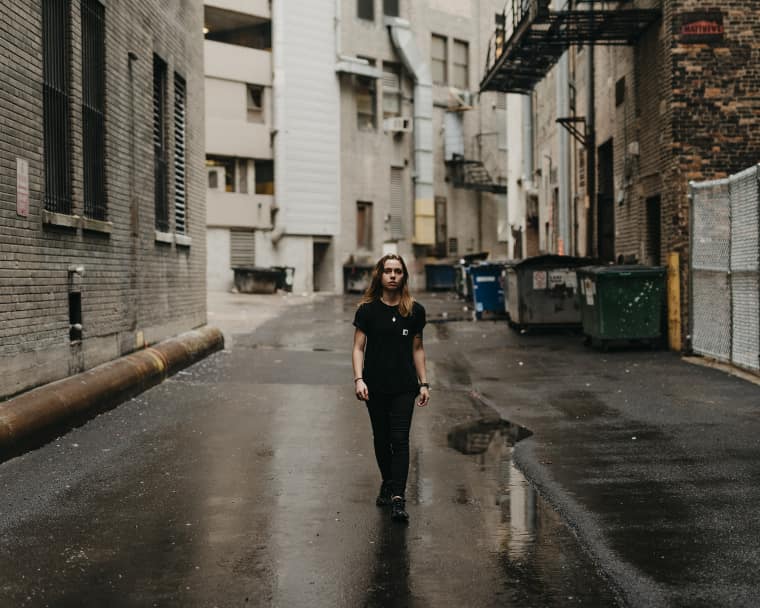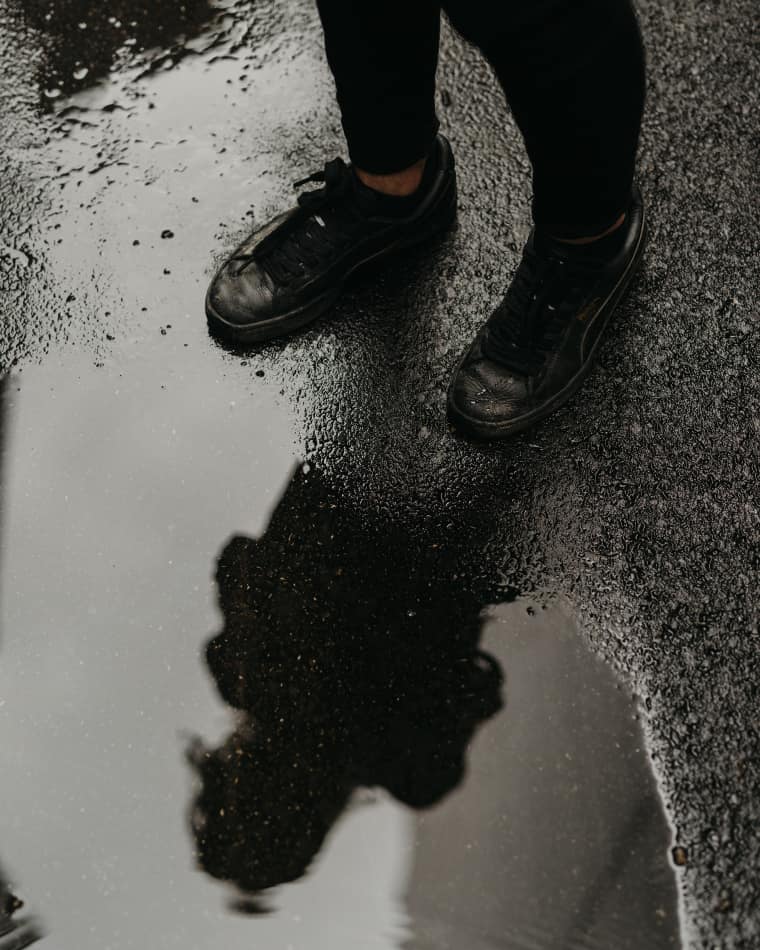 We speak a few days after Baker opened for one of her longtime heroes, Paramore, at MontanaFair — the same day Heather Heyer was killed at a white nationalist rally in Charlottesville, Virginia. "There was unimaginable grief going on," Baker says, "and it felt like [Paramore] getting up there and providing the gift of music to an audience gave everyone this valuable respite, something to dance for and smile about."
Baker is plugged in politically, but she understands the essential role music can play in times of distress, too. Performing reinvigorates her faith in people — and, maybe, in her ability to reach them, to transcend the villain she sometimes feels herself to be. "For an hour during my set, there are a whole bunch of strangers and we're all singing the same thing," she says, her voice quickening. "My hope is that it emboldens those people to feel supported and encouraged to go out after the show and make themselves available to the change happening around them." Her words are a reminder that while music itself won't save the world, it can provide a space to practice the kind of human connections that might.
Turn Out The Lights comes out October 27th. Watch a video for the title track:
From The Collection:
GEN F