Alice Glass details rape and abuse by Crystal Castles co-founder Ethan Kath
In an account written on her website, the singer described a decades-long pattern of sexual assault that led her to leave the group in 2014.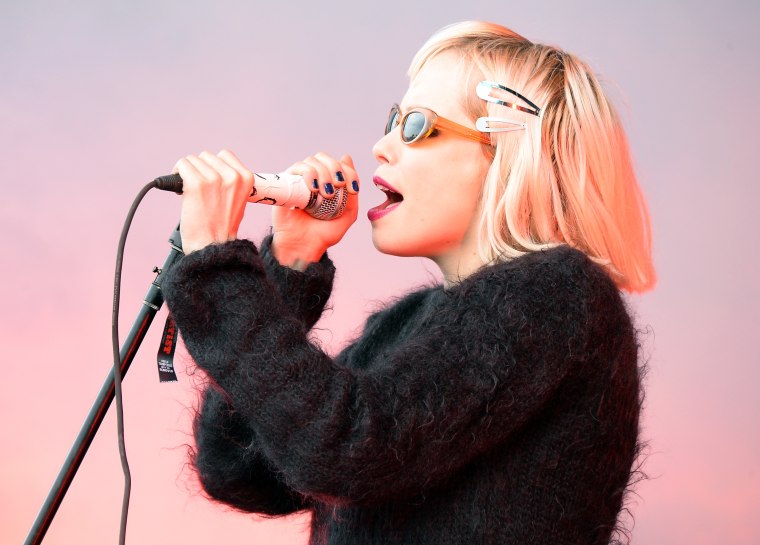 Warning: the post that follow contains detailed accounts of rape and abuse.
Alice Glass has shared a written account on her website detailing a decades-long pattern of rape and abuse by Crystal Castles co-founder Ethan Kath, whose real name is Claudio Palmieri.
"I've been very guarded about the information I've given and I haven't publicly named names—because I've been afraid," Glass opens. "I've been threatened and harassed and as a result, out of fear, I've been silenced."
She goes on to describe her first encounters with Kath, which occurred while she was in the 10th grade. "The first time he took advantage of me was when I was around 15. He was 10 years older than me," she writes. "I came to in the back of his car extremely intoxicated (from drinks he had given me that night). We didn't talk for months after that."
Glass writes that Kath tracked her down soon after the incident and would show up in places that she frequented. "He gave me drugs and alcohol and had sex with me in an abandoned room at an apartment he managed," Glass says. "It wasn't always consensual and he remained sober whenever we were together."
In October 2014, Glass announced her departure from the group. She wrote at the time, "My art and my self-expression in any form has always been an attempt towards sincerity, honesty, and empathy for others...For a multitude of reasons both professional and personal I no longer feel that this is possible within CC."
In her account on Tuesday, Glass says of her departure: "As difficult as it was, I knew that leaving was one of the best decisions I've ever made. It has taken me years to recover from enduring almost a decade of abuse, manipulation and psychological control. I am still recovering."
Read Alice Glass's full account here.
Ethan Kath issued a response to Alice Glass's account through his lawyers on Tuesday. "I am outraged and hurt by the recent statements made by Alice about me and our prior relationship," he told Pitchfork. "Her story is pure fiction and I am consulting my lawyers as to my legal options. Fortunately, there are many witnesses who can and will confirm that I was never abusive to Alice."
Representatives for Crystal Castles and Ethan Kath were not immediately available for comment.
This story was updated on October 24 at 6:24 p.m. EST to include Ethan Kath's statement to Pitchfork.