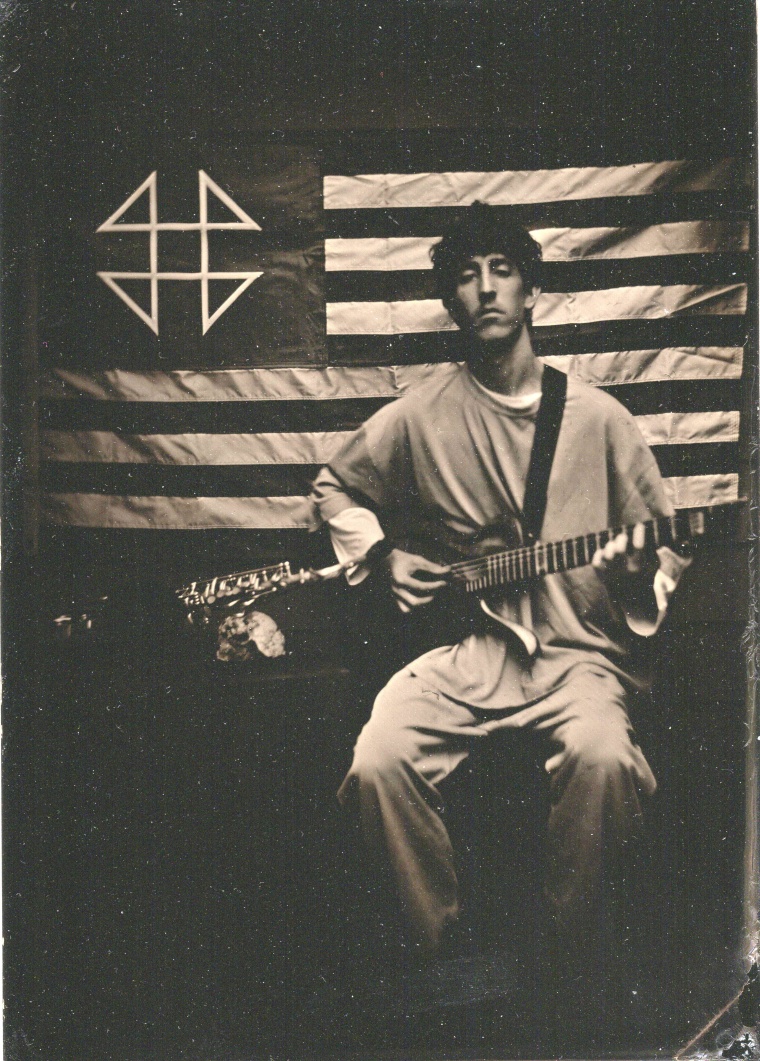 "Look at us, we are older than America" is one of my favorite lines from Sam Gendel's "Children of Earth," a beautiful hippie jazz song and reminder that often one side actually is the right one.
"The words you encounter in this song come from the mind of one of the deep thinkers of the past, present, and FUTURE, John Trudell," Gendel told me — Trudell's the great indigenous rights activist whose poem "Look at Us" makes up the lyrics. "This is an empirical formula to describe what was, is, and forever shall be. There is no task but to listen and LIVE."
Formerly known as INGA, and a frequent collaborator with the equally psychedelic and tender inc. no world, Gendel will release his debut album, 4444, via Terrible Records on November 17. The pre-order for a hand-numbered, hand-signed, limited-edition vinyl goes on sale today; each pressing includes a note from Gendel. You can also pick up a download of this track immediately.