Jai Paul has bought an old BBC nightclub to be The Paul Institute HQ
The elusive musician is photographed for the first time in three years.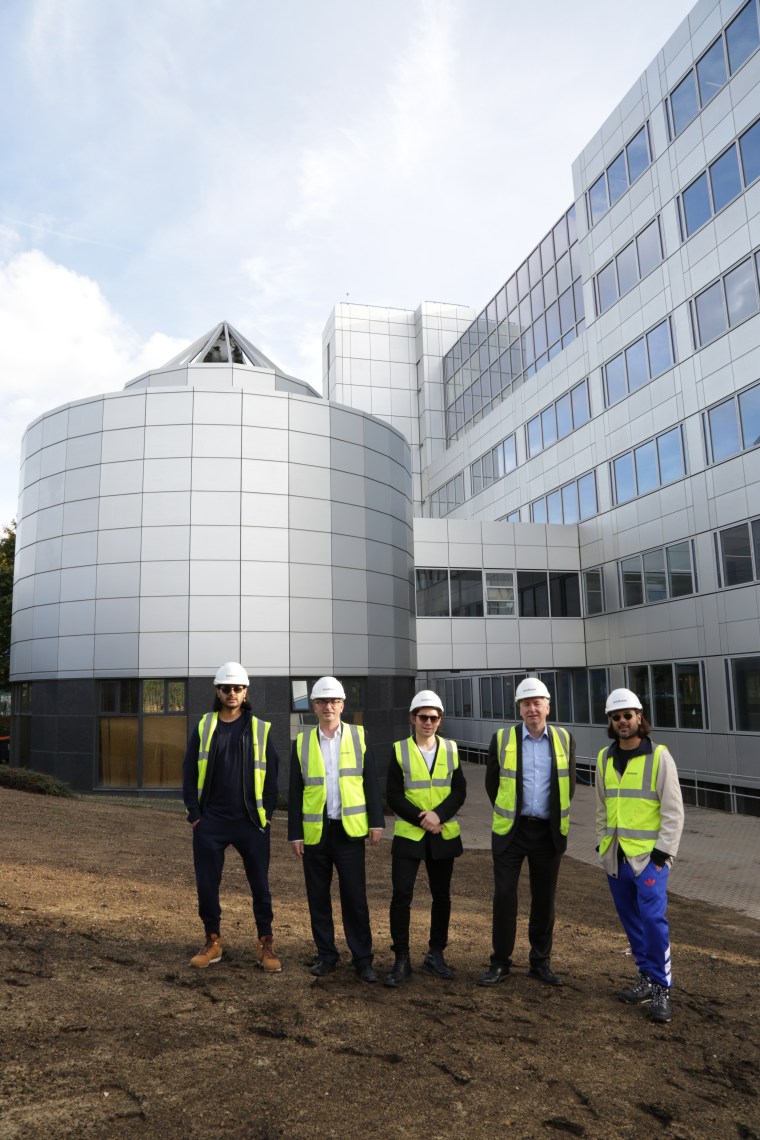 Jai Paul has been pictured for the first time in three years after securing a new London home for the Paul Institute, the mysterious music venture he runs alongside brother A.K. Paul and their associate Muz Azar.
Property Week reports that the Paul brothers and Azar will house a "growing collective of musicians, artists, and technologists" in part of the Rotunda building in White City, west London. The circular building is spread across two floors and reportedly used to be a club for BBC staff, whose headquarters were located in White City between 1960-2013.
"West London is the place where it all started for us and we can't think of a more suitable place than the Rotunda to call our new home," Azar told Property Week.
Little is known of The Paul Institute, which launched in March 2016. In December 2016 an advert for design interns was placed online.
Jai Paul emerged in 2010, gaining attention with his single "BTSU" and "Jasmine." A.K. Paul, meanwhile, is a producer and artist and has worked with Alicia Keys, NAO, Miguel, and Sam Smith.
Reps for Jai Paul and A.K. Paul were not immediately available for further comment.