This is what it was like to record Wanderland, Kelis's long lost masterpiece
Andrew Coleman, longtime engineer for The Neptunes, remembers making Kelis's sophomore album, which was never released in the U.S.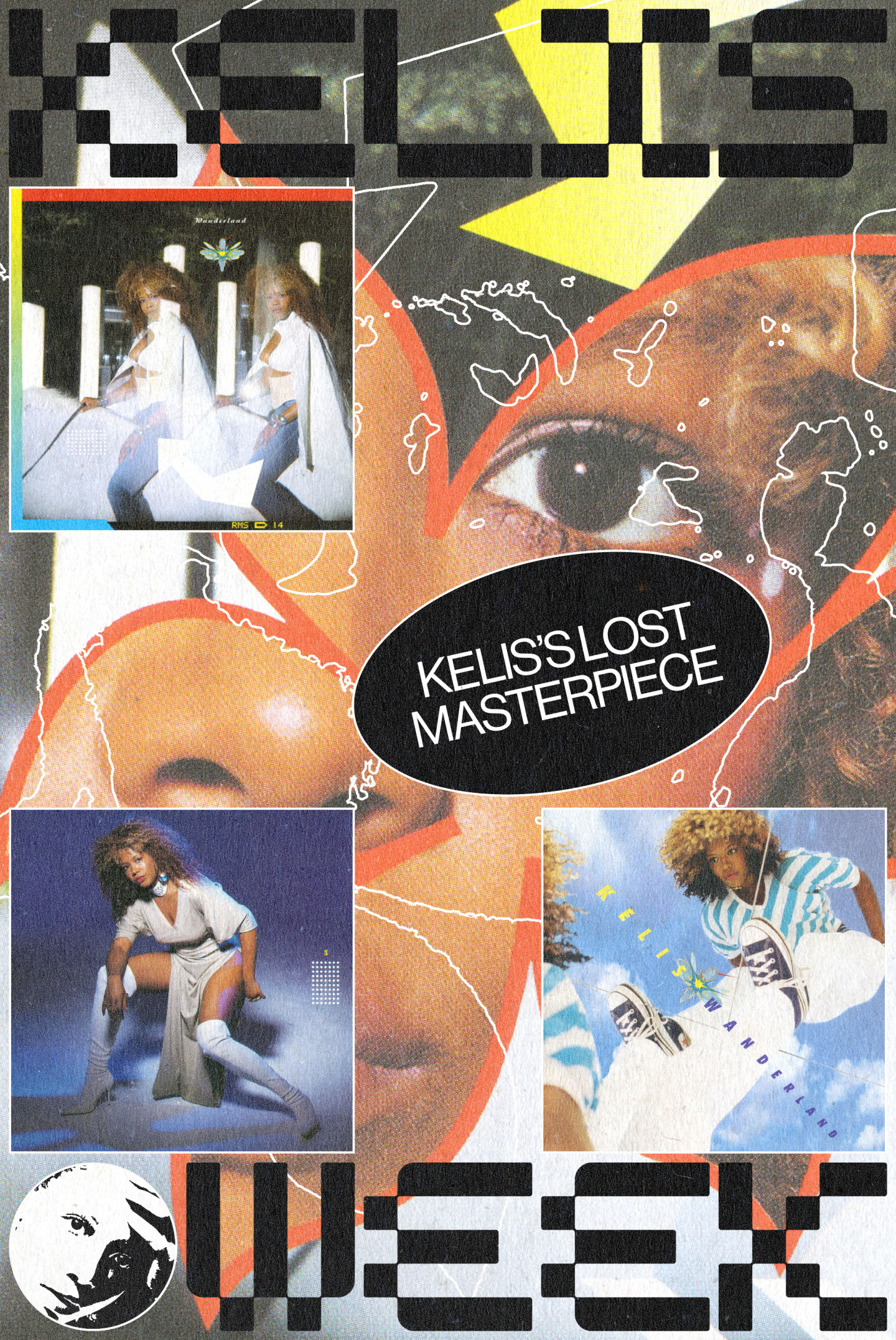 Kelis's sophomore album Wanderland isn't available to stream on Apple Music or Spotify. At the time of its release in 2001, the album never charted on the Billboard 200 and no singles from the album ever made the Hot 100. Instead, Wanderland was only released in Europe, where it charted in multiple countries. The album, entirely produced by Pharrell Williams and Chad Hugo, has become an overlooked part of Kelis's catalog, relegated to reverence by the most dedicated fans of The Neptunes and Kelis herself. To hear the album now, U.S. fans need to order a physical copy on Amazon or Discogs, or find a bootleg rip out there on the internet.
The story of Wanderland's botched release is one of industry negligence. Around the time of the album's U.K. release, Virgin Records and its parent company EMI was undergoing drastic changes: Top executives were ousted, imprints were reshuffled and absorbed, and, with her experimental sophomore effort, Kelis was caught in the middle. "I left Virgin right when it was released in Europe, so when it was supposed to release in the States, it just kinda fell by the wayside," she told MP3.com in a 2006 interview. "I think too, a lot of people really didn't understand the music, and you know, it just got...they just didn't get it."
But the story of the album itself is one of creativity and collaboration. Foregoing traditional studio sessions, Kelis and The Neptunes set up shop at a house on the ocean in Virginia Beach to record the project. During a recent conversation with The FADER, Andrew Coleman, the longtime recording engineer for The Neptunes explained how Kelis's long lost masterpiece came to be.
ANDREW COLEMAN: I'd already been working with Pharrell [Williams] and Chad [Hugo] for a few years when I met Kelis. Rob Walker, their manager, met Kelis in New York, signed her, and wanted us to work with her. He brought her to Virginia in '98 and we did Kaleidoscope. Two years in later, in 2000, we started working on Wanderland.
We recorded that album in a big house on the beach. She didn't want to spend money on studio time, but Pharrell insisted she come to Virginia Beach because that's where we all were. There's this area in Virginia Beach called Sandbridge where there's these giant houses that sleep like 20 people. It's common down here — these houses have 10 bedrooms — and you can bring your entire family down for Thanksgiving or a week during the summer. This was during the wintertime so the house was probably $2,000 a week or something, as compared to $2,000 a day paying for a studio.
Kelis lived in the house; I set up the studio in one bedroom, and then the vocal booth in another bedroom down the hall so it was like a real studio. It was a two-month period at least and it was like summer camp. The house was so big that people would crash there all the time. Kelis had the upstairs — that was hers and no one bothered her. I'd get there probably at 11 or 12 in the afternoon, and Pharrell would always be there before me working on stuff. Chad would show up a little later and then we'd get to work. Kelis was pretty demanding. It was definitely like, Let's get this shit done; we got work to do. It was pretty much on her dime, so she was going to make sure she got everything she expected.
That album was all Pro-Tools, whereas Kaleidoscope was analog. Since we had done that album, Pro-Tools had become the go-to recording medium. So, I think that and the fact that we did Wanderland in a house gave the album a different sound.
It was all about Wanderland. But Pharrell's mind is always going in different directions. Sometimes, he'd come up with an idea for Clipse, and he'd be like, "Hold on a second. Let me do this." And we'd knock that out and get back to Wanderland. That's just how he works. Everybody was coming through to that house — Clipse, Fam-Lay. We cut "Grindin'" there; we cut a lot of stuff there during that time period. Between Kelis's first album and Wanderland, it was time for Chad and Pharrell where they were making a statement and laying the groundwork for where they are now.
Kelis was a fireball and Wanderland had a different energy to it. She wanted to prove herself as an artist and, in my opinion, she did that times 10. She was eager and came in and commanded respect. People listened to her. She's one of a kind.