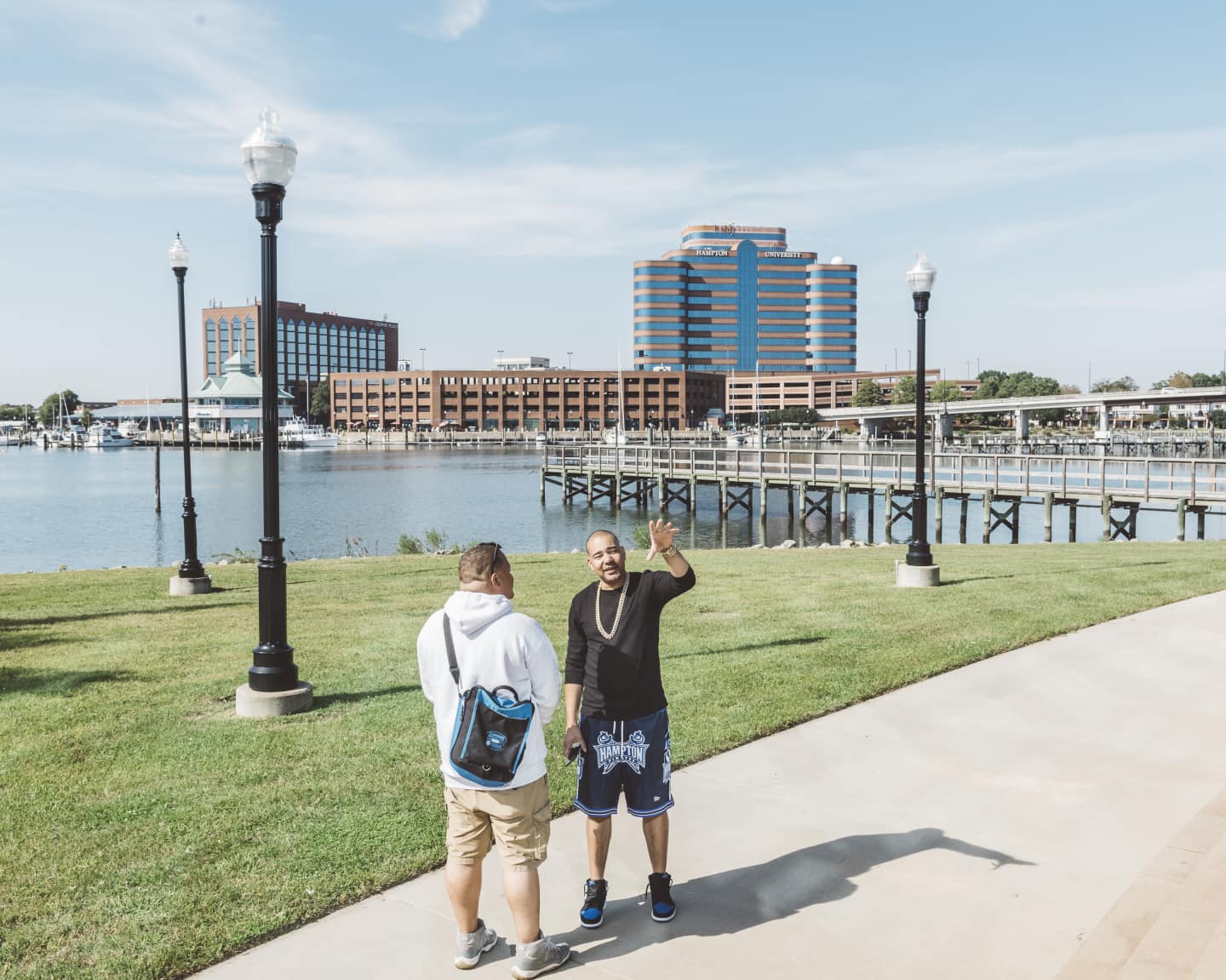 Homecoming: Walking The Yard
Hampton University. Homecoming Week 2017. A four-part exploration of how it feels and what it means to come home to this place. Part Two: the experience on the ground.
This feature was produced in partnership with Nissan. Nissan is proud to support college athletics at Hampton University as part of the Nissan College 100. Learn more.
Hampton University is nestled on Virginia's southeastern coast, overlooking the mouth of the Chesapeake Bay. It's a picturesque setting, one that feels like a true college campus - cloistered, unlike the universities in bigger cities that can't really shake that urban-metropolitan energy. Today, there's a warm sense of prestige in the air - welcoming, but unmistakably elevated. It's Homecoming Week. To be on campus now is to be immersed in the intimacy of community, as students and alumni alike gather to celebrate and bond over their shared love and appreciation of the school. No moment goes unappreciated - they call the marathon "HUHC168" in reference to each of the 168 hours dedicated to the commemorative events.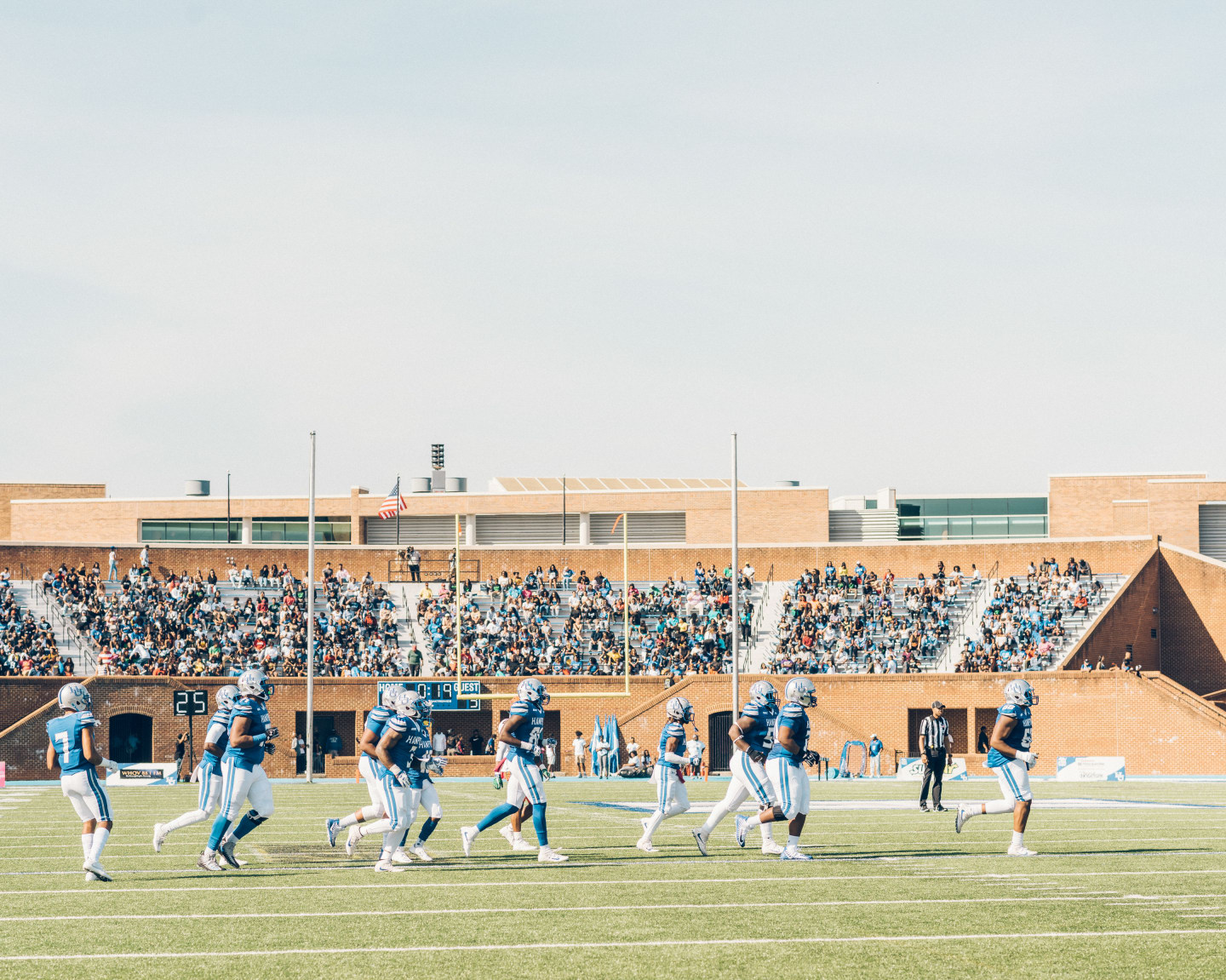 Even before the climactic weekend, the campus is already electric. The student center is packed with Greeks representing for their sororities and fraternities and athletes in uniform. Everyone else is dressed to the nines or wearing their Pirates gear. There is an extra pep in every step, and a euphoric sort of pride emanates from each body. Outside, there's a bazaar taking place. The music filling the air makes it resemble a street festival, but it's more an opportunity for local, Black-owned and student-run brands and businesses to showcase their product and make some money. On the golf course around the corner, the annual tournament is wrapping up. Later, alumna and comedian Wanda Sykes kicks off the official festivities, hosting a concert that also honors university president Dr. William R. Harvey, who is celebrating his 40th anniversary. All of this and it's only Friday.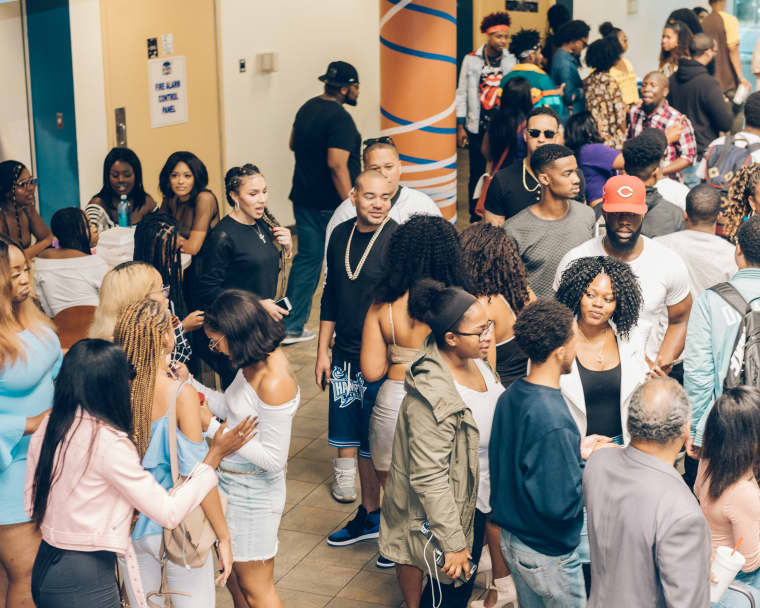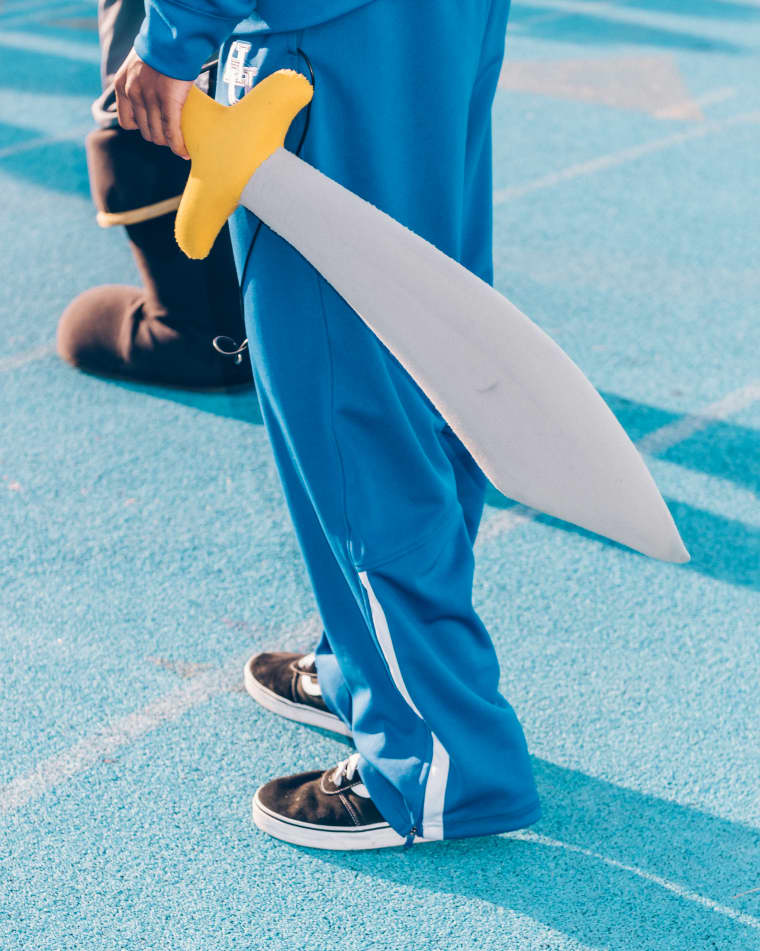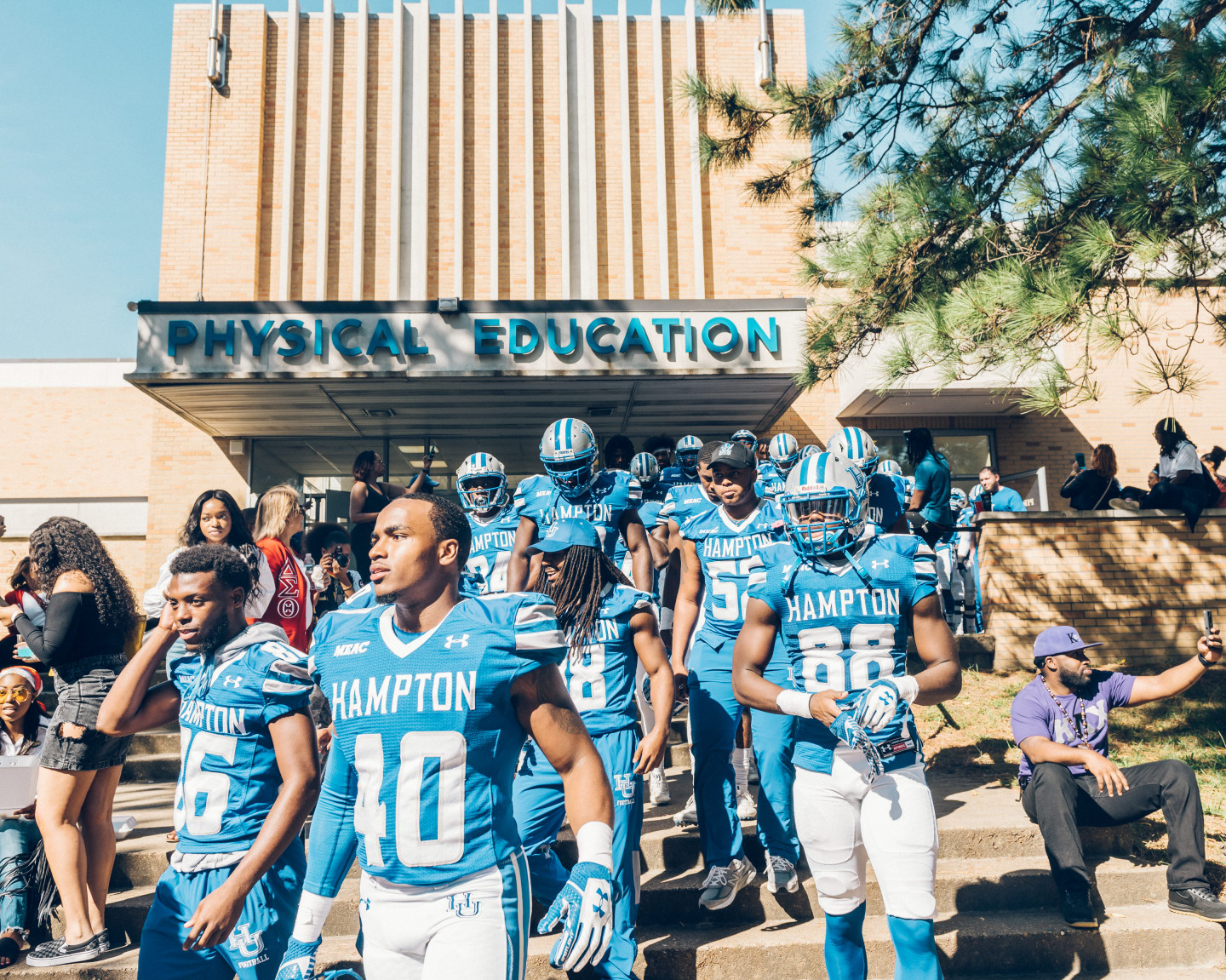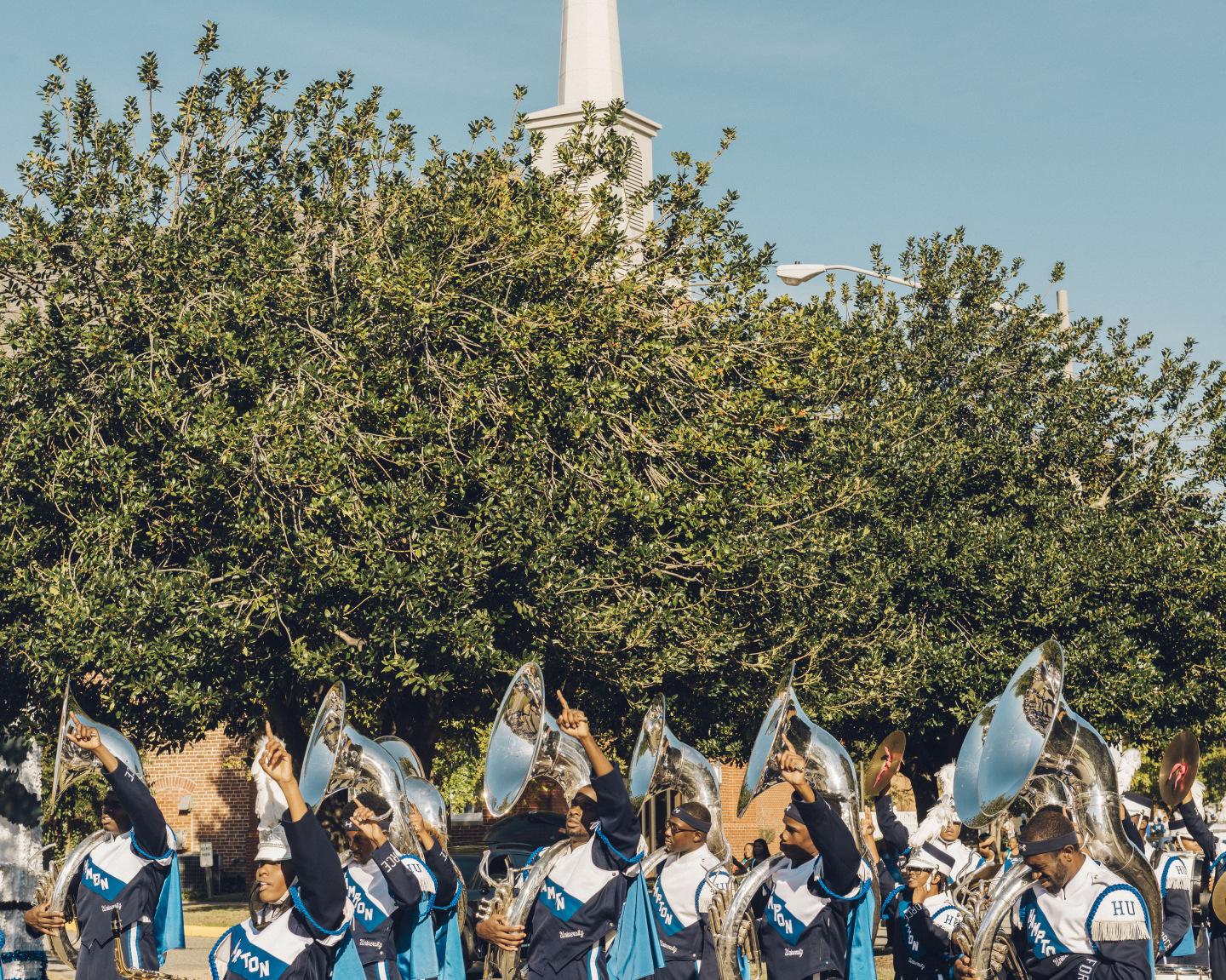 The energy has been manifesting and growing all week long. Hampton's students mark the official start of Homecoming with a Sunday night bonfire in the parking lot of the Convocation Center - a chance for current students to bond and bask in the aura of Homecoming amongst themselves, before proud parents and alumni start showing up. On Monday, Miss Hampton was crowned in a coronation ceremony; her first duty will be to lead Saturday's parade. Tuesday was the traditional fashion show, and Wednesday saw the return of the annual block party, with Hampton graduate DJ Envy providing the sounds. The step show, an HBCU Homecoming staple, took place on Thursday with the ladies of Zeta Phi Beta bringing home this year's gold.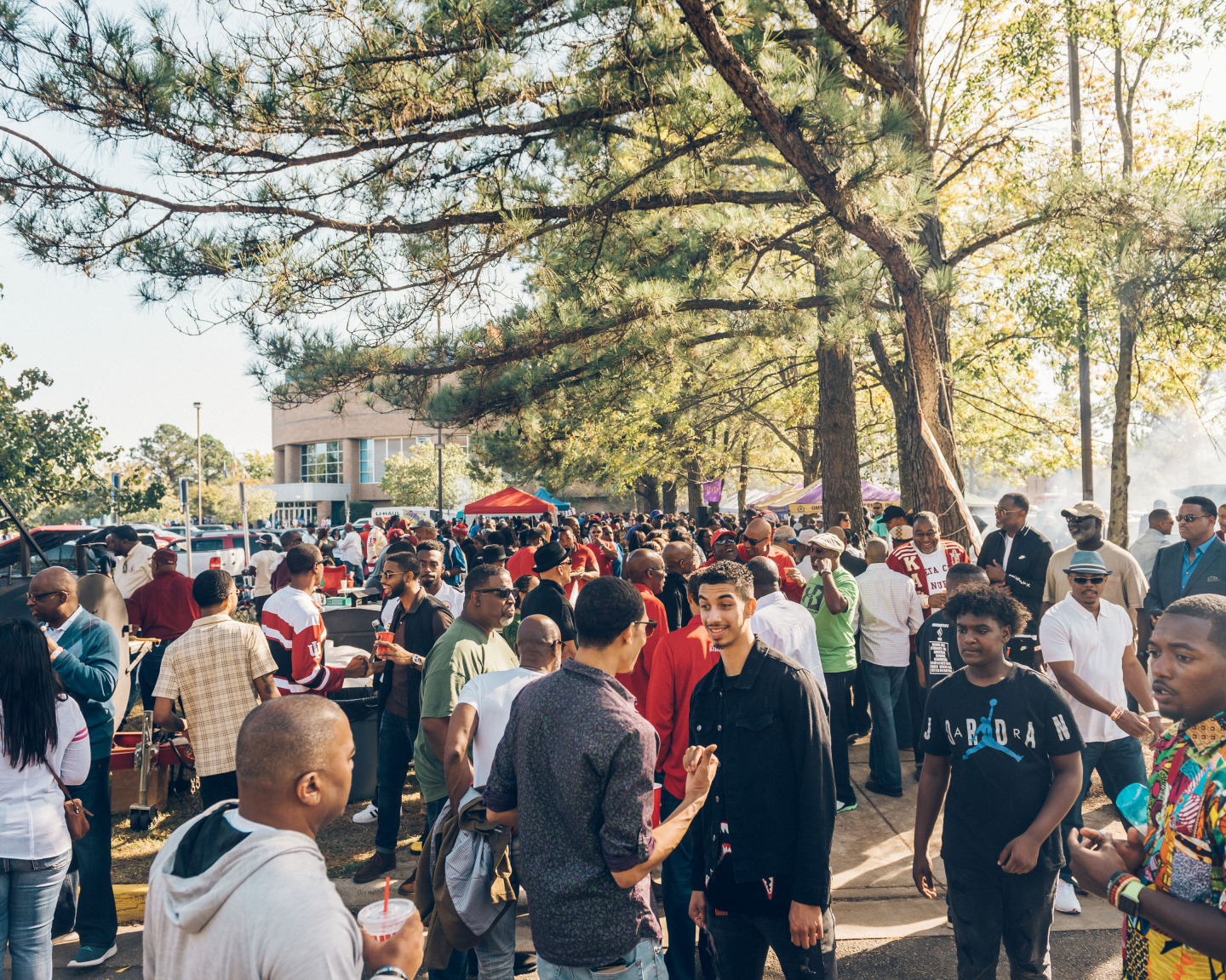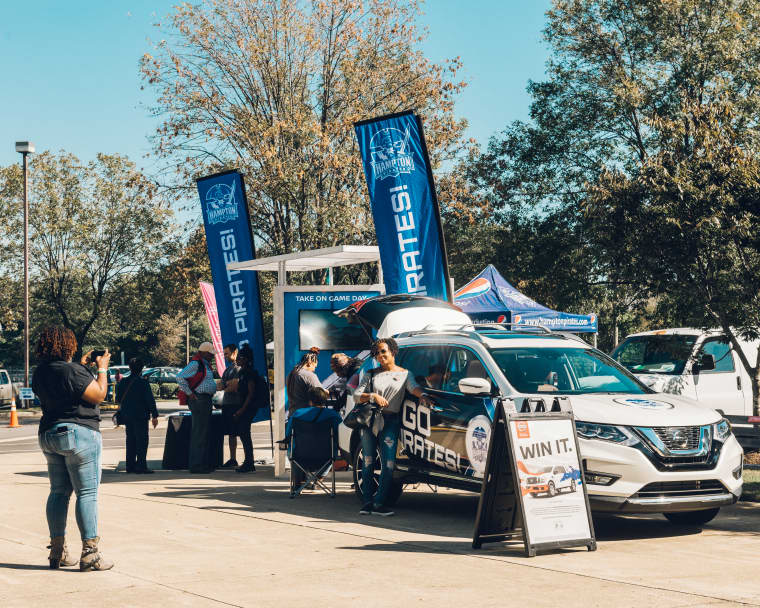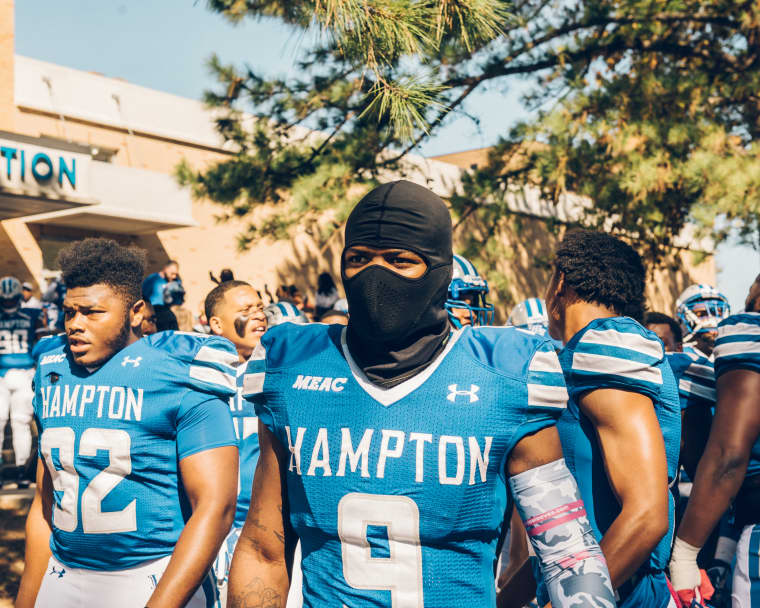 When it was all over and the parade had wrapped, and the Pirates had bested FAMU 31 to 27 and the bottles were emptied, the records done spinning and everyone from the mayor of Hampton to Allen Iverson had showed up to show their love, all that was left was an appreciation of what it was all for. All who attended had to soak up the immense dignity that attending an HBCU and, by extension, their homecoming offers. At Hampton, that means knowing the likes of Booker T. Washington, Mary Jackson and Alberta Williams King walked the yard -- that the same legacy of Black excellence continues with everyone who passes through the hallways.
For someone like DJ Envy, it's about acknowledging the lineage of DJs that came before (DJ Procise) and those that came after (DJ Babey Drew, DJ Tay James). It's coming through the radio station to share his story for students who may need to hear it most. It's making himself available for the next generation, who will one day go out, develop their own careers, and remember how important it is to always remember these roots.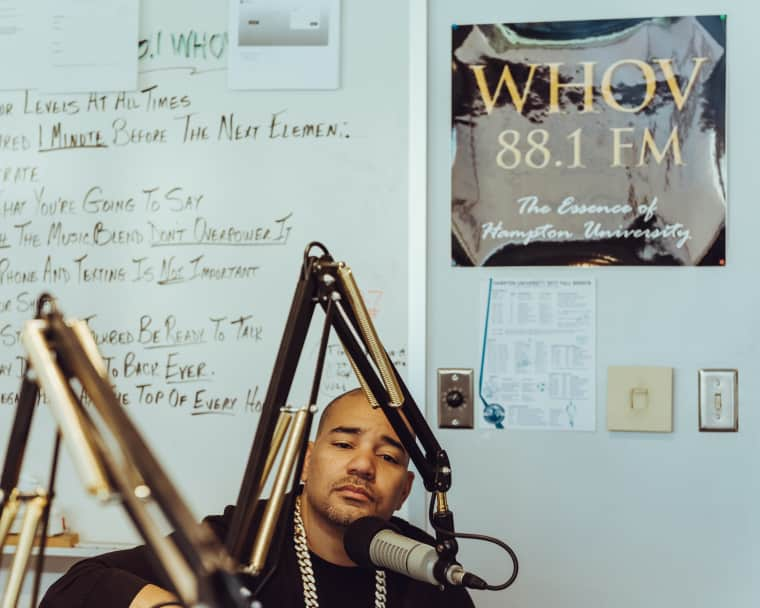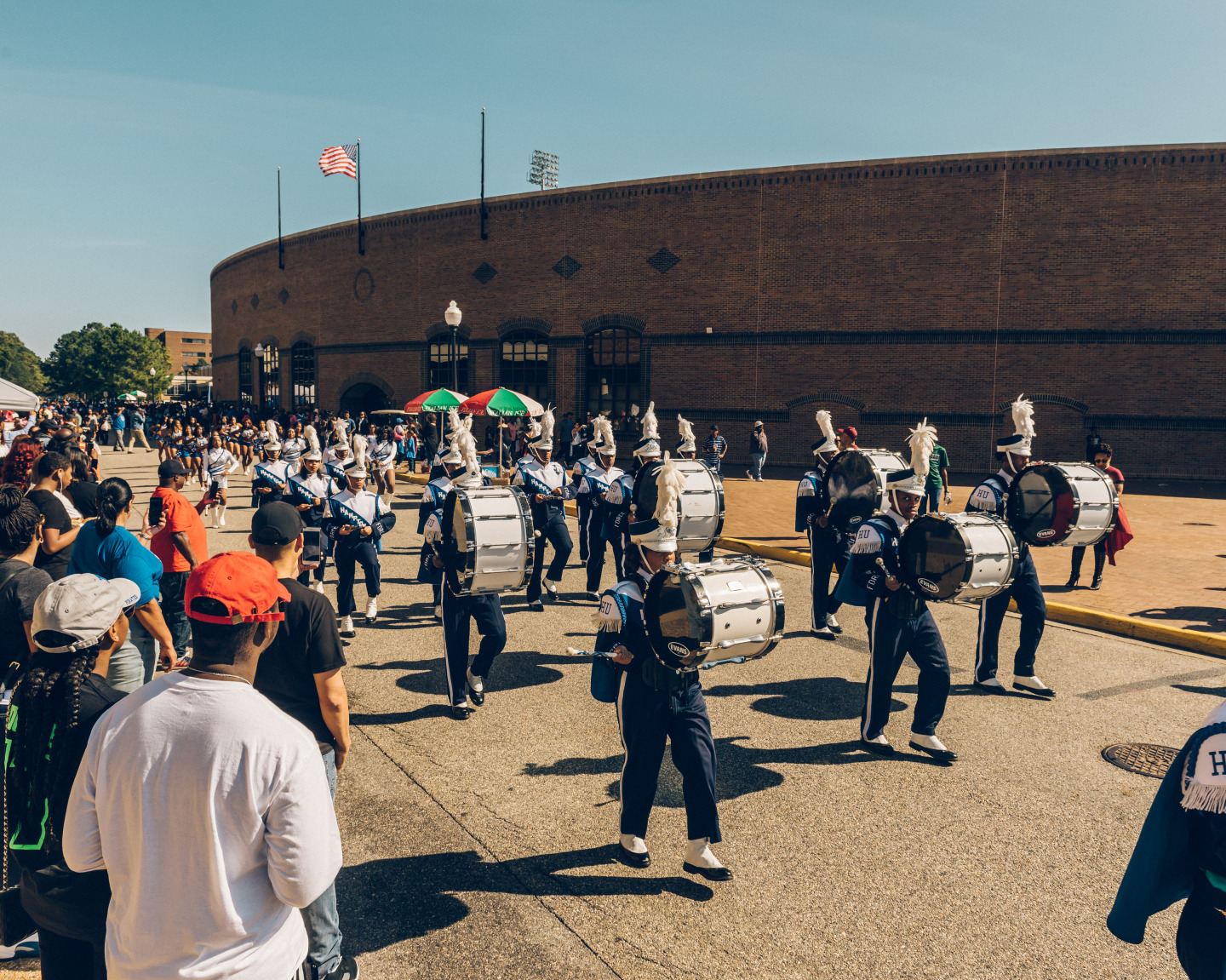 There's little that compares to this experience. Every school has their own traditions and culture and their own unique touches that takes the appreciation to another level -- that extra something that reminds students and alumni why they made the right decision. And for all the hype that surrounds an HBCU homecoming, and the friendly competition to determine who does it the best, there is certainly something to be said for not having to share this sacred and familial event with an entire city. It makes homecoming at Hampton that much more special and, true to its name, a real Home by the Sea.