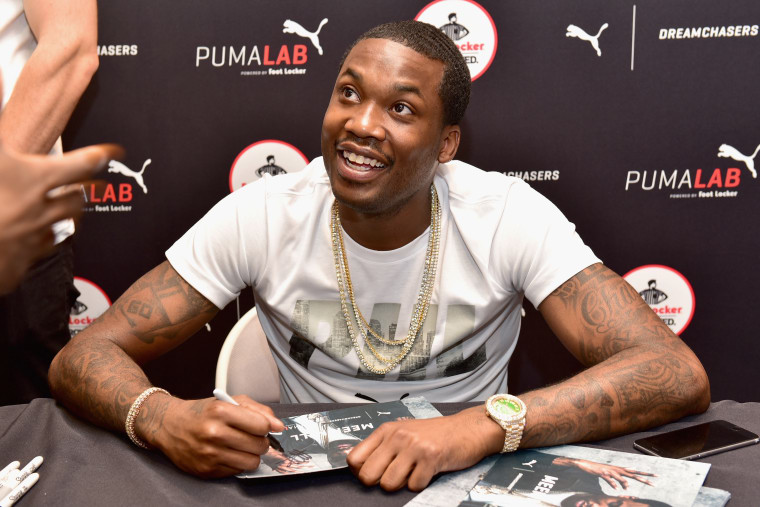 Friends and family of Meek Mill will continue the incarcerated rapper's annual turkey donation event "A DreamChaser's Thanksgiving," TMZ has reported.
Meek's team will reportedly be handing out approximately 1,000 turkeys on Wednesday, November 22 to families in need across the city of Philadelphia. The times and locations are:
- 11 a.m. EST at Unity in the Community
- 12 p.m. EST at Bible Way Baptist Church
- 1:30 p.m. EST at Martin Luther King Rec Center
- 2:45 p.m. EST at Strawberry Mansion Learning Center
Meek Mill was sentenced to 2-4 years in prison in November for parole violations, an imprisonment that sparked outcry from the hip-hop world and his hometown.