RAYE is going to be a star on her own terms
As a teenager she fought her way into the U.K. charts. At 20, she's preparing to do it again, with the music that honors her roots.
RAYE turned 20 in October 2017, the month before we meet, which makes her a Scorpio. The singer-songwriter says it's a pretty good fit: "I'm very blunt. And I'm very passionate." She shares the sensitivity often associated with her sign: the last thing that made her cry was listening to U.K. rapper Dave's politically charged song "Question Time" in her car. And over the course of our conversation, curled up on a sofa in the corner of a cozy north London pub, it's just how frank she is, too.
That emotional rawness is what first turned heads when RAYE dropped her debut, self-released EP in 2014. Her spiky, confident-yet-vulnerable lyrical style has made her a go-to writer across the British music industry — she's collaborated with Stormzy, co-written the Charli XCX single "After the Afterparty," and reached No. 3 in the U.K. charts earlier this year thanks to her collaboration with house producer Jax Jones.
Her strongest connections, though, are with her labelmates and friends, R&B singer Mabel and MC Stefflon Don. "There's nothing stronger than girls supporting girls," she says. That fierce woman-positivity is what makes her best songs shine. After noticing the "submissive" hook in a Ja Rule and Ashanti classic, she flips it into an empowering mantra ("Now you call, I decline") on her new Mr Eazi-featuring single "Decline." RAYE needs music about strong, single women like "medicine," she says. "I created that song just [so I could] play it and be like, 'I'm the shit, and I don't need you actually.'"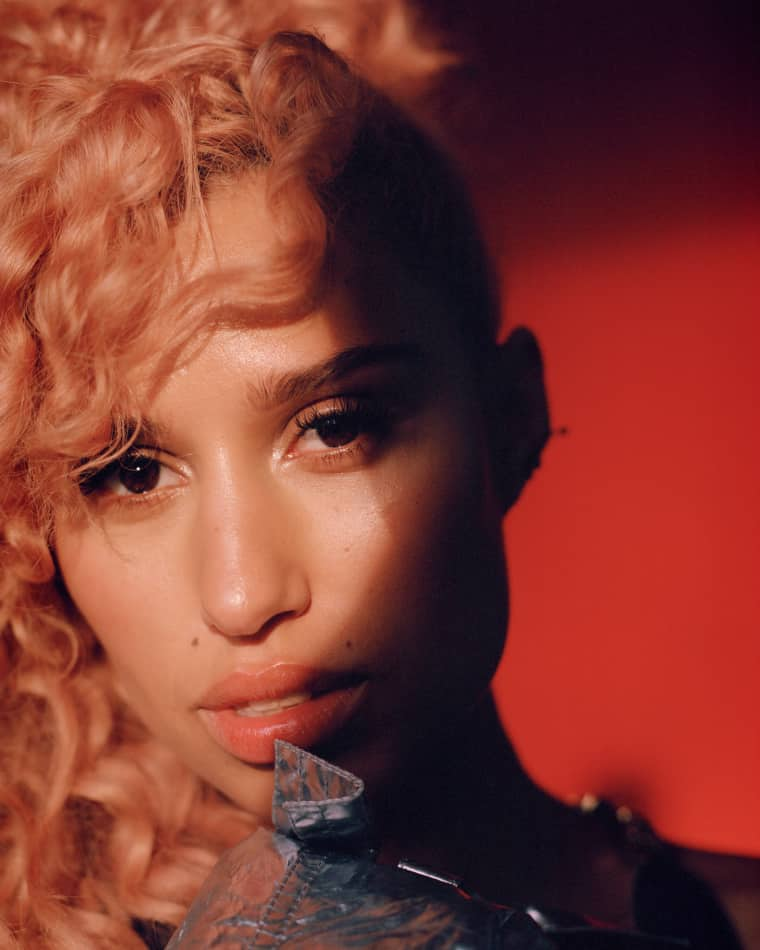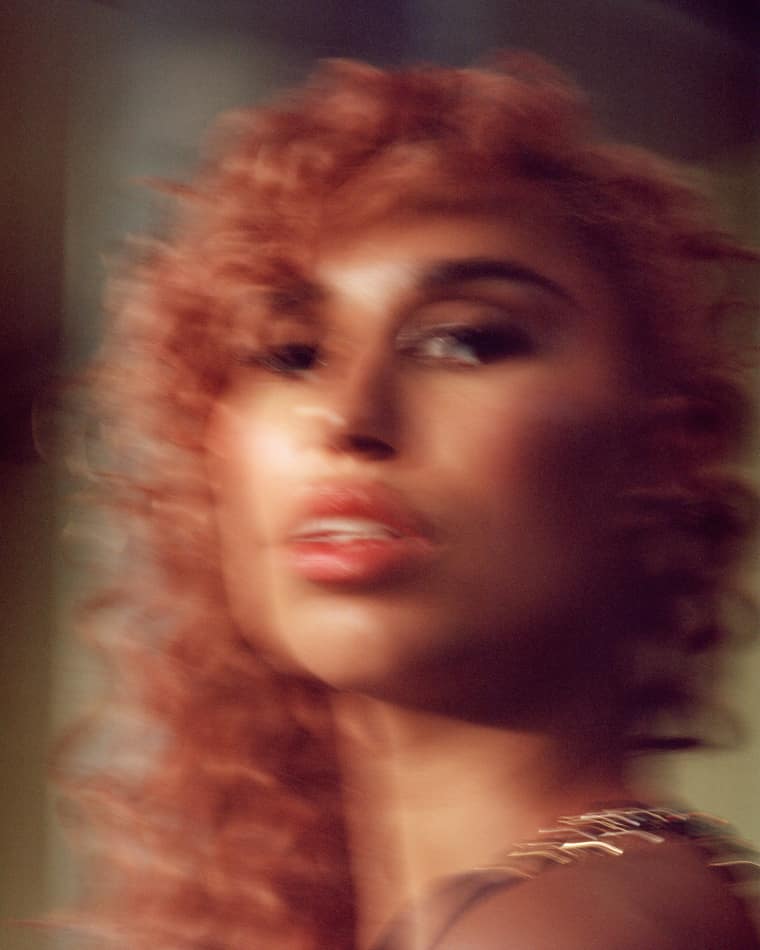 "Success is compromise. But success isn't giving up your voice."
Born Rachel Keen, she grew up in Croydon, south London, with her English dad, Ghanaian-Swiss mum, and her Ghanaian grandma. Obsessed with songwriting and singing from a young age, she met her current manager via a mutual friend when she was just 13. He hooked her up with studio sessions after school on Fridays, and every weekend. "I had to really graft, and [see] all my friends partying," she remembers of her teenage years, but she insists: "I didn't miss out on it; I chose to not do that."
From the age of 14, RAYE attended the BRIT School, the performing arts college that counts Adele, Amy Winehouse, and Katy B as alumni. She emphasizes how "incredible" the teachers were, but she never felt quite at home. "Imagine sitting in a class with 30 other people, getting taught the same thing — you're all going to sound the same." In 2014, age 16, she released her first EP, Welcome to the Winter, a hazy collection of SoundCloud R&B, while still in school. She remembers her fellow students treating her with jealousy and suspicion, and making fun of her for writing about smoking weed. "It was very competitive," she says. "It was so unhealthy." So, at 16, she left.
The song that her peers mocked, a steamed-up slow jam titled "Hotbox," was the one that gave RAYE her break. Olly Alexander of synth-pop band Years & Years happened to hear it on HypeMachine in 2015, and sent it to the head of the label he's signed to, Polydor. Soon afterward, RAYE signed with them herself. She released a new EP, SECOND, in the summer of 2016. She co-wrote the softly anthemic lead single "I, U, Us" with Charli XCX, and stand-out "Shhh" is virtuosic electronic pop, with no fewer than six key changes. But she was restless. Inspired by her mentor and friend Charli, as well as stars like Sia, she was adamant that she needed to be writing for other artists as well as herself, in order to win clout. She doubled the amount of sessions she was doing. (Another thing about Scorpios: nothing can stop them once they put their mind to something.)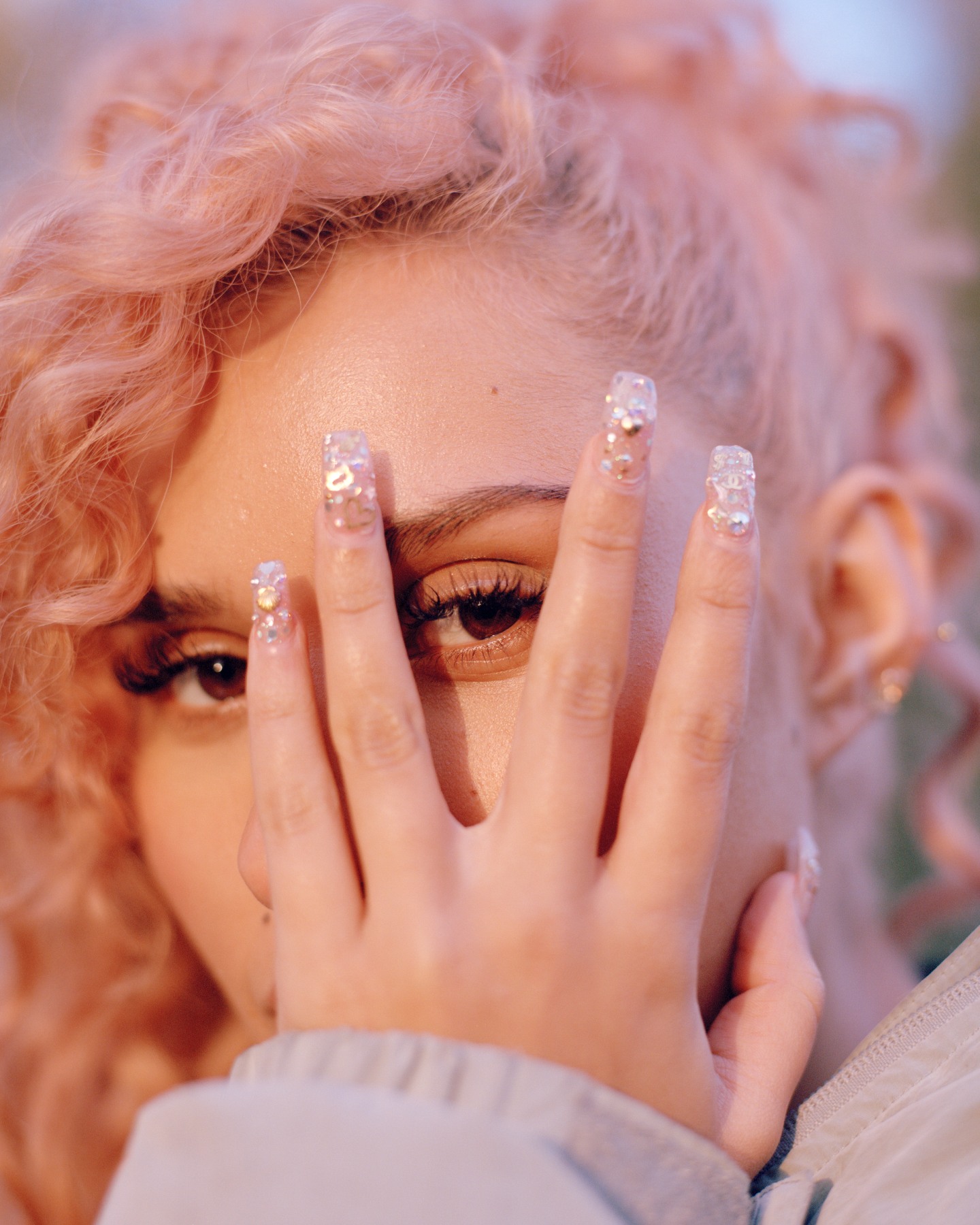 It was during one of these sessions that she wrote "You Don't Know Me," her attitude-filled house-pop anthem. Producer Jax Jones was interested in the song — his infectious version interpolates a 2005 Ibiza classic — but Polydor wanted a different singer to provide the vocals. "I was like, 'No,'" RAYE smiles. "'I'm staying on that.'" Around the same time, she was offered the chance to sing on a Jonas Blue single, after the EDM producer happened to get into an Uber driven by her family friend, who played him her music. By late 2016, RAYE had featured on two U.K. Top 20 singles. The Jax Jones collaboration, especially, was an inescapable hit, and made her a new priority for her label. The story adds a deep satisfaction to the way she huskily asserts, in the first line of "You Don't Know Me": "Time is money, so don't fuck with mine."
Now, RAYE feels more powerful than ever. Her new project, due in January 2018, is her favorite yet, because it stays true to her roots. It embraces the rhythms of Afrobeats, echoing the Ghanaian music her grandma used to play in the house, and features Dave, Mabel, and Stefflon Don. "Coming into music, I thought that I had to fit the mold," she says. "Three years ago, I was looking at the charts and it was so clear: either I make the music I want to make, and risk getting stuck in [rap and grime radio station] 1Xtra, which was what everyone was telling me I [would] — or I make pop music, and hope I break through." She's clear about where she stands on that question now, though. Having worked hard to get to the position she's in, the only one who will be calling the shots on her breakthrough is her. "Success is compromise," she reflects. "But success isn't giving up your voice, your story, or what you're trying to say."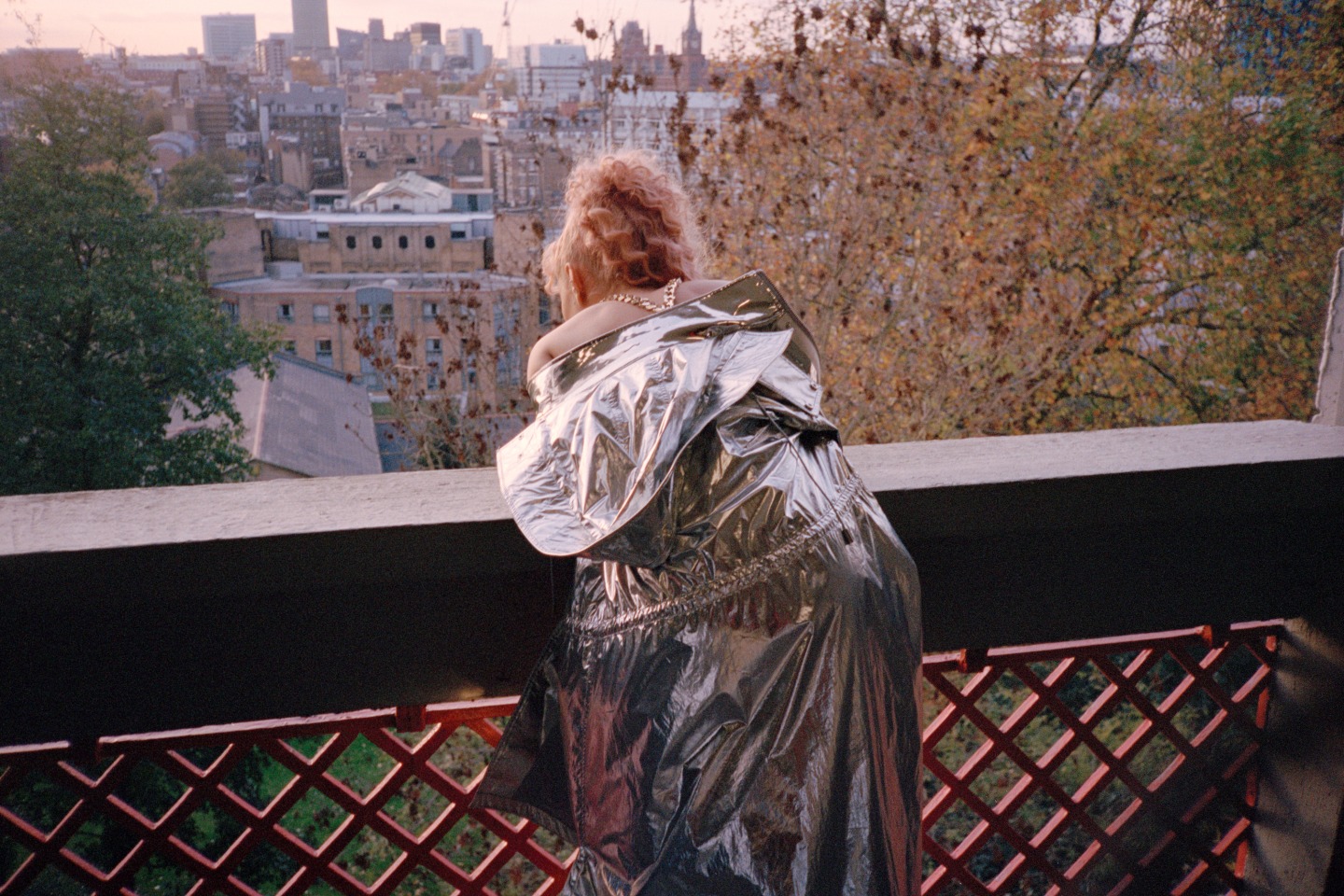 Watch RAYE's "Decline" video:
From The Collection:
GEN F