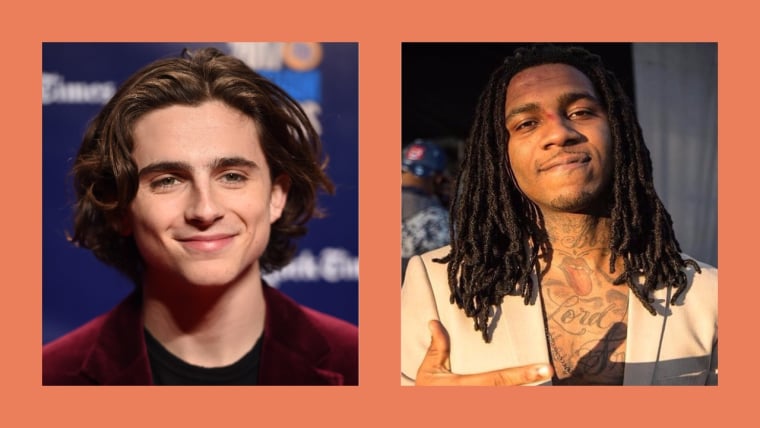 As is de rigeur when you are campaigning for an Oscar, Timothée Chalamet, the 21-year-old star of Call Me By Your Name, has been giving a lot of interviews recently. They all tend to hit the same beats: He went to LaGuardia High School in New York City (AKA the Fame school), he thinks director Luca Guadagnino is a genius, and he is very grateful that the film is being received so positively.
Sometimes though, a celebrity profile will give you a little gift — a peek behind the curtain into the past life of its subject. We were blessed with such a morsel of truth on Wednesday, when Chalamet told Vulture that he is a big fan of Lil B.
"I feel like some people might roll their eyes at [this]," Chalamet says, "but he really had a transformative effect on me when I was 15 and 16, preaching about live and let live, loving and accepting people for who they are."
Chalamet loves Lil B so much that when the rapper gave a talk at NYU in 2012, the then 16-year-old showed up and asked the Based God to knight him. The internet, in all of its splendor, found video of the moment within 30 minutes of the profile going live. And now, I'm passing it on to you.
In the video, Lil B kisses Chalamet's hand, calls him his brother, and then says that now Chalamet's "hand is gold."
As we enter an age where every famous person will have some kind of internet trail, we can only hope that all them will be as bizarre and adorable as this one.
Watch the video below, Chalamet shows up at 16:50.