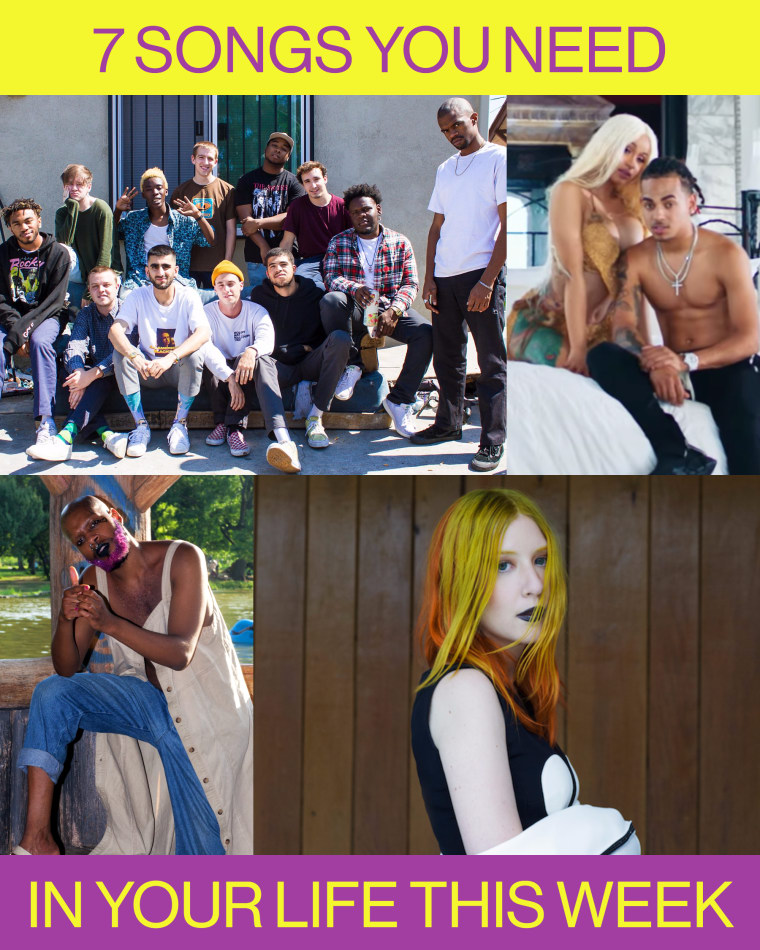 Each week The FADER staff rounds up the songs we can't stop playing. Here they are, in no particular order.
Subscribe to Songs You Need In Your Life on Apple Music and Spotify
1. Ozuna f. Cardi B, "La Modelo"
The collab we've been internally screaming about is finally here: two mega-faves Ozuna and Cardi B paired up for this breezy, romantic tune, and we haven't been let down. They look so cute in the video. And Cardi's singing!!!
3. DeJ Loaf, "Big Ole Boss"
DeJ Loaf is definitely a "Big Ole Boss," and we'll listen to her brag about how rich she is literally forever; she just always sounds so good and reflective.
4. Charli XCX f. MØ, "Porsche"
Pop 2 is straight-up packed with glitchy bangers, but at this current moment we're really into Charli XCX's duet with Danish singer/producer MØ, "Porsche," which is about love and money and includes the line, "My mausoleum, pretty like Versailles."
5. BROCKHAMPTON, "BLEACH"
The world's new favorite boy band dropped their not-last album Saturation III just last week. Our most-spun thus far is the smart and soulful "Bleach," on which Brockhampton sing and rap about mistakes and inner demons.
6. Creek Boyz and Lil Yachty, "With My Team (Remix)"
King of Teens Lil Yachty hopped on breakout crew Creek Boyz's song of the year, his pastel tones adding a slick aspect to the genuine-sounding friendship anthem. Not positive this one needed to exist, but we're okay with it now that it does.
7. Austra, "Change the Paradigm"
Over a frantic darkwave beat, Austra suggests we "imagine something different" because "reality is ruined." That gets to the heart of what "Change the Paradigm" is like: scary but hopeful, and great for dancing.