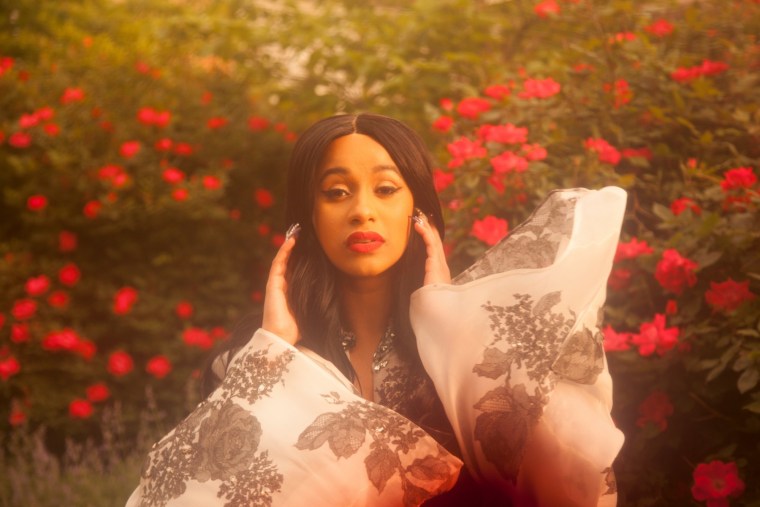 Cardi B is the first rapper ever to find her first three Billboard Hot 100 charting songs entering the top 10 simultaneously. The Bronx rapper has a solo smash in "Bodak Yellow" (which currently sits at No. 10) plus features on G-Eazy's "No Limit" (No. 4) and "MotorSport" by Migos (No. 7).
Only two other artists in Billboard history share such an achievement with Cardi: The Beatles and Ashanti. The Fab Four introduced themselves stateside in 1964 with "I Want to Hold Your Hand," "She Loves You" and "Please Please Me." Fast forward to 2002, and Ashanti reigned supreme with her solo track "Foolish" and as a featured guest on Fat Joe's "What's Luv?" and Ja Rule's "Always on Time."
Many other artists have scored a hat trick of tracks in the top 10, including The Chainsmokers, Iggy Azalea, Ariana Grande, T-Pain, Adele, 50 Cent, Usher, Akon, The Bee Gees, Chris Brown, Lil Wayne, and Justin Bieber. Cardi's special distinction lies in her hits also being her first-ever rankings on the Billboard Hot 100.