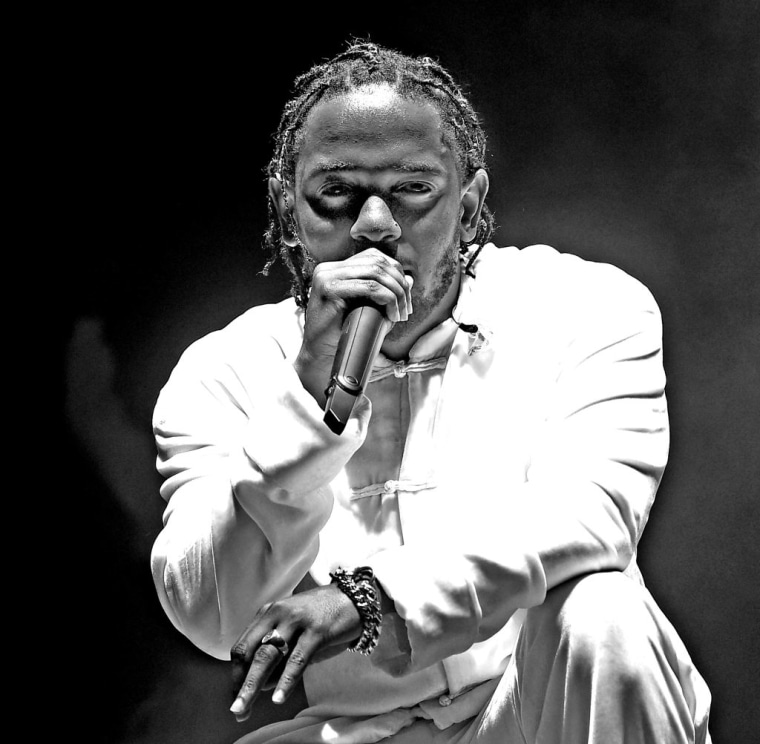 On Monday, Alabama will face off against Georgia for the CFP National Championship. The game will have some high profile guests. According to Politically Georgia, AJC's regionally-focused site, Donald Trump plans to attend the game, where, it was announced in December, Kendrick Lamar will be the halftime performer. Lamar's performance is a free event held outside the Mercedes-Benz Stadium, where the game will be played.
The Compton rapper didn't directly address Trump on his Grammy-nominated DAMN. album, but, in a recent in an October interview with i-D, he said, "We all are baffled...It is something that completely disregards our moral compass. It's just building up the fire in me."
In the last few months of 2017, Trump repeatedly attacked NFL players who were engaging in protests on the field on Twitter and called for NFL teams to fire any player who kneeled for the national anthem.
A representative for the NCAA was not immediately available for comment.