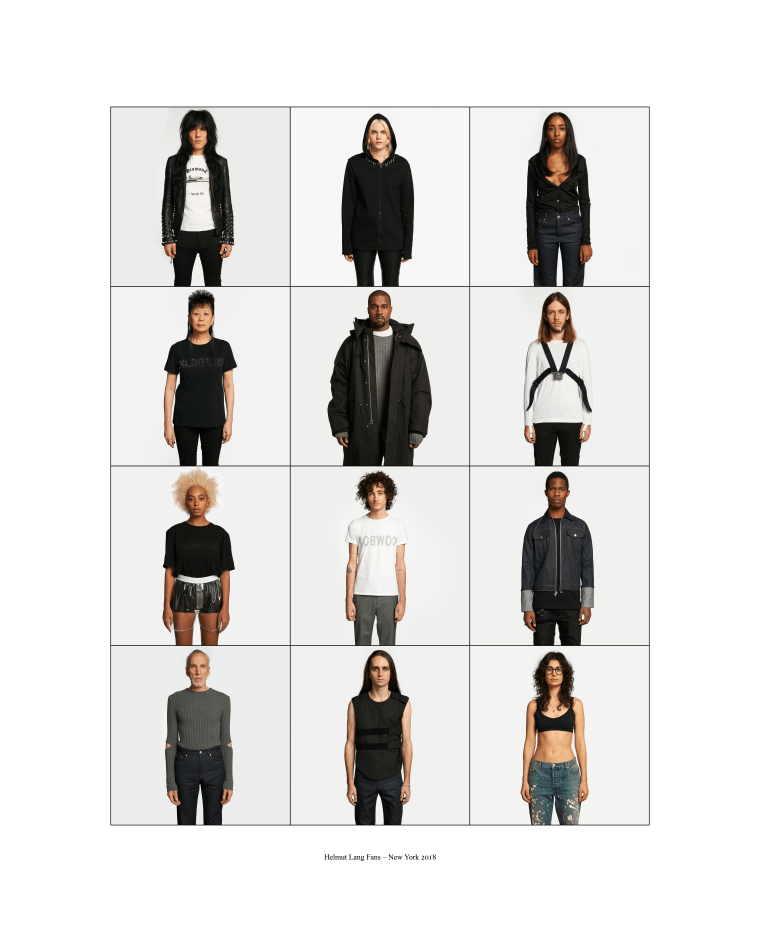 Kanye West, Solange Knowles, and other artists are featured in a new photo project from Helmut Lang and Exactitudes. In the photo above, Kanye West is wearing the brand's hooded parka, slashed elbow sweater, and jeans from his own collection. Solange is wearing the Tom of England T-shirt and Helmut Lang Seen by Shayne Oliver shorts.
The photo series will mark the first brand collaboration for Exactidudes, a project by Ari Versluis AND Ellie Uyttenbroek that seeks to document "underground subcultures and global communities." See the photo above.
Thumbnail image: Dimitrios Kambouris and Andrew Toth for Getty Images.