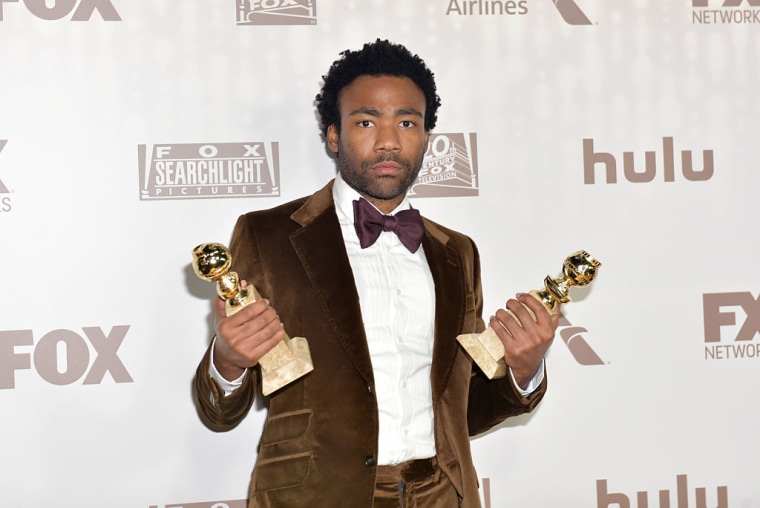 After delays and speculation about the second season of Donald Glover's Atlanta, FX has announced that the hit show will return on March 1, as Vulture points out. The first season of the show, which premiered in September 2016, won two Emmy awards and two Golden Globes.
In an August interview with Hollywood Reporter, Glover spoke about his approach to the show's second season. "I don't want to go into season two [with the mindset of] 'Enough people liked it so just keep those people,' because then you begin to give your audience a methadone drip of bullshit that keeps them happy as opposed to, 'We did something controversial and more people were interested,'" he said.
The first episode of season two will air on March 1 at 10 p.m. on FX.