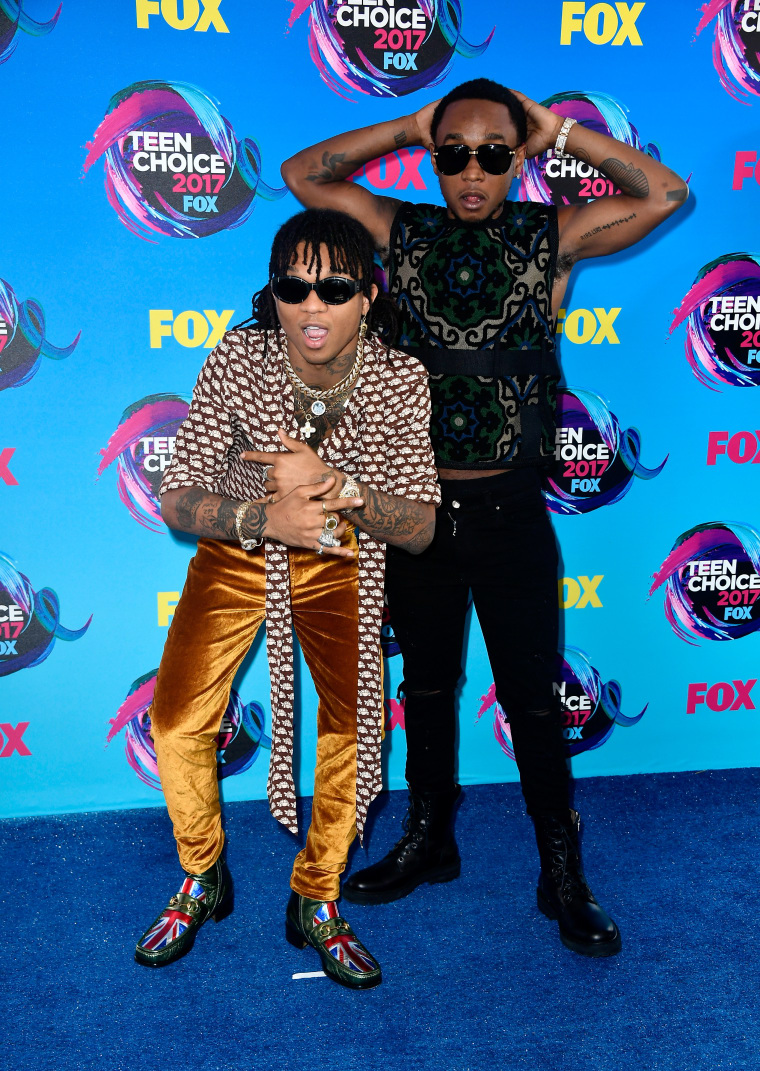 Rae Sremmurd's new album will be a triple release according to producer Mike WiLL Made-It. He told Pitchfork at The Grammys that Swae Lee and Slim Jxmmi will both release solo projects alongside their third album as a duo.
"We got the Swae Lee, Swaecation, [Slim] Jxmmi's Jxmtroduction, and then the Rae Sremmurd side," he is quoted as saying. He also said the pair were considering the name Sremmin' for their album. It has previously been referred too as Sremmlife 3. A release date for any of these projects remains TBC.
Swae Lee recently suggested that his solo album would be out soon. A source familiar with the situation told The FADER in 2016 that Swae Lee and his brother Slim Jxmmi's solo album plans did not spell the end for Rae Sremmurd.
A rep for Rae Sremmurd was not immediately available for comment.
Catch up on all the most important moments from the 2018 Grammys and the red carpet looks you need to see. A full winners list can be seen here.