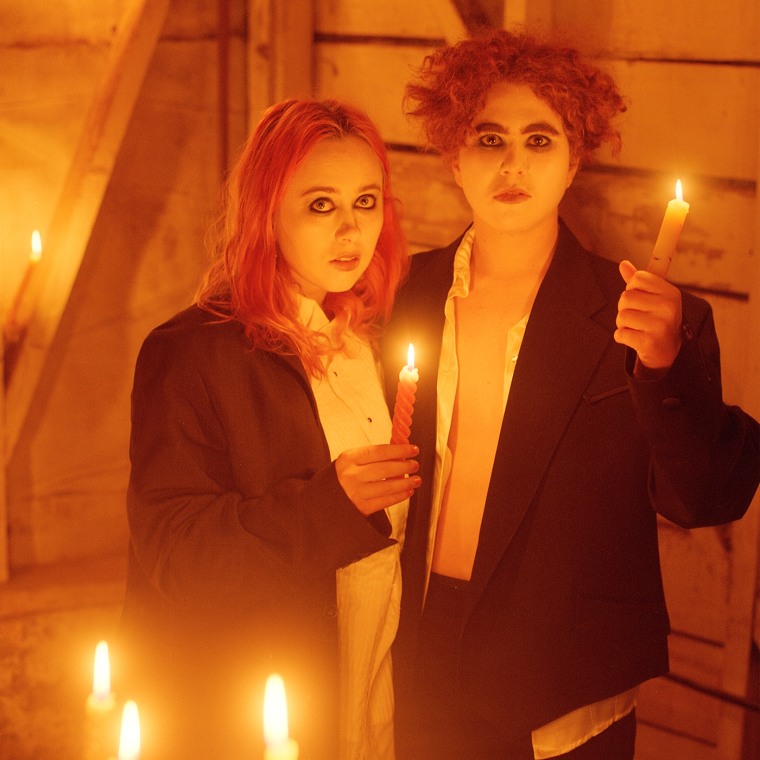 Girlpool has shared a new track "Picturesong," made with contributions from Dev Hynes a.k.a. Blood Orange. Heartache permeates through the song's amorous atmosphere, a rich confluence of bedroom pop, shredding, and prom ballad synths from Hynes, who also handles backing vocals, guitars, and mixing.
Here's a statement from Girlpool on their new track: "'Picturesong' is a word invented to explore what we create in each other when we want to feel deep love because of loneliness or otherwise, and brings into question the reality and delusion of the things we feel." Hynes also shared his appreciation for the group, "I'm such a fan of Girlpool, and loved working with them. Their harmonies are some of my favourites that are out there."
Listen to "Picturesong" below, followed by Girlpool's upcoming tour dates with Land of Talk, Palberta, The Hotelier, and Special Explosion.
Girlpool tour dates
2/7 - Washington, DC @ Black Cat *
2/8 - Brooklyn, NY @ Brooklyn Steel *
2/9 - Boston, MA @ Paradise Rock Club *
2/10 - Philadelphia, PA @ First Unitarian Church #
2/20 - Los Angeles, CA @ The Echoplex %
2/21 - San Francisco, CA @ Great American Music Hall ^
2/22 - Arcata, CA @ Outer Space ^
2/23 - Portland, OR @ Wonder Ballroom %
2/24 - Seattle, WA @ The Vera Project %
* = w/ Land of Talk (solo), Forth Wanderers
# = w/ Land of Talk (solo), Palberta
% = w/ The Hotelier, Special Explosion
^ = w/ Special Explosion