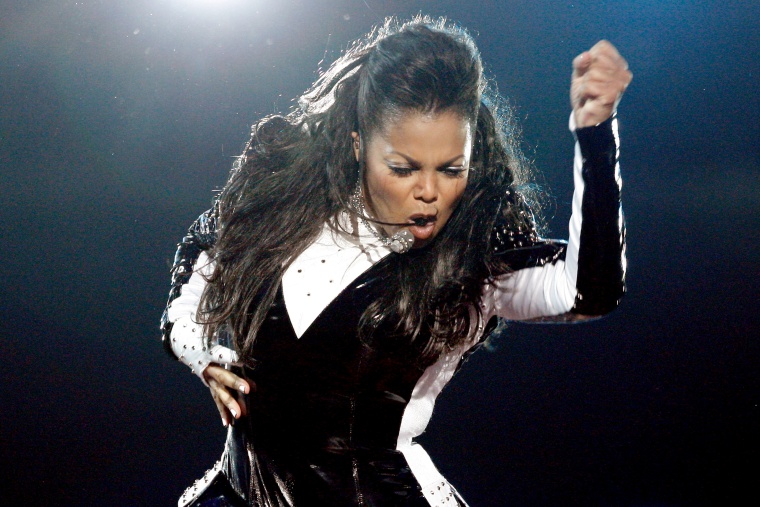 Janet Jackson is a vital figure in Amercian culture. She has given the world choreography, fashion, music, style, grace. She's a feminist pop icon. After a 2004 Super Bowl incident that punished Janet Jackson, but not Justin Timberlake, when he ripped off part of her shirt, many Jackson fans thought there would be some sort of acknowledgment 14 years later.
There were rumors that Jackson would be performing with Timberlake during his Super Bowl performance –– rumors that were squashed when Janet Jackson posted to her social media that she would not be performing. Timberlake also told Zane Lowe that they discussed the event privately.
But Janet Jackson doesn't need to perform in the middle of a televised sporting event in order to be appreciated by her fans. The hashtag #JanetJacksonAppreciationDay was begun by Matthew A. Cherry on Twitter and quickly became viral. Check out some of the best Janet appreciation tweets below.
20. janet. 3rd consecutive album to top the Billboard 200 chart & her first to debut at No. 1.

25. In 1993, janet. debuted at No. 1 on the Billboard 200 chart with 350,000 copies sold in its first week — a then-record debut sales week for a woman #JanetJacksonAppreciationDay pic.twitter.com/0zzrMbHykj

— George M Johnson (@IamGMJohnson) February 4, 2018