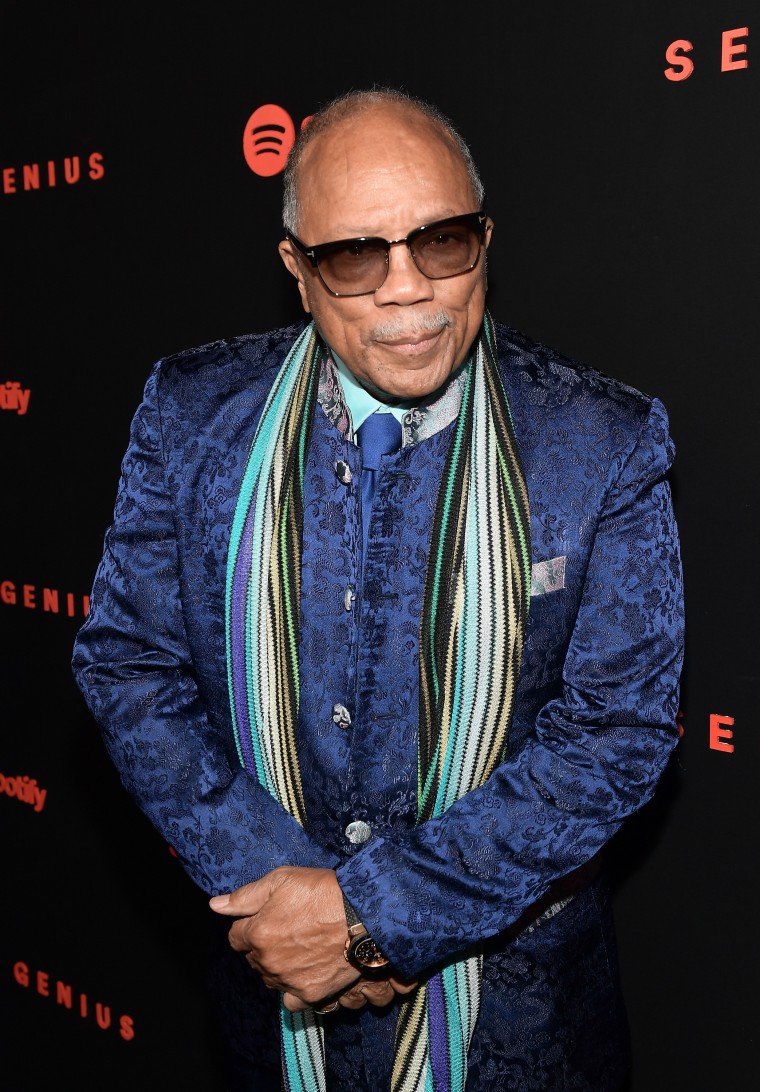 Quincy Jones sat down with Vulture for another wide-spanning interview in celebration of his upcoming Netflix documentary and CBS special. The legendary producer, who turns 85 in March, talked about his appreciation of jazz, the changing nature of racism and feminism in America, and his work with Michael Jackson, who he says "stole" more than people realized.
"I hate to get into this publicly," he said, publicly, "but Michael stole a lot of stuff. He stole a lot of songs. [Donna Summer's] 'State of Independence' and 'Billie Jean.' The notes don't lie, man. He was as Machiavellian as they come."
Later, he explained how his work with Jackson excelled in bringing together different eras, and keeping "the ear busy," which he feels happens less in modern music.
"The best example of me trying to feed the musical principles of the past — I'm talking about bebop — is 'Baby Be Mine,'" he said. "That's Coltrane done in a pop song. Getting the young kids to hear bebop is what I'm talking about. Jazz is at the top of the hierarchy of music because the musicians learned everything they could about music."
Jones also talked about racism and and feminism in America, saying "We're the worst we've ever been, but that's why we're seeing people try and fix it."
"It's Trump and uneducated rednecks," he continued. "Trump is just telling them what they want to hear. I used to hang out with him. He's a crazy motherfucker. Limited mentally — a megalomaniac, narcissistic. I can't stand him."
Read the full interview here.