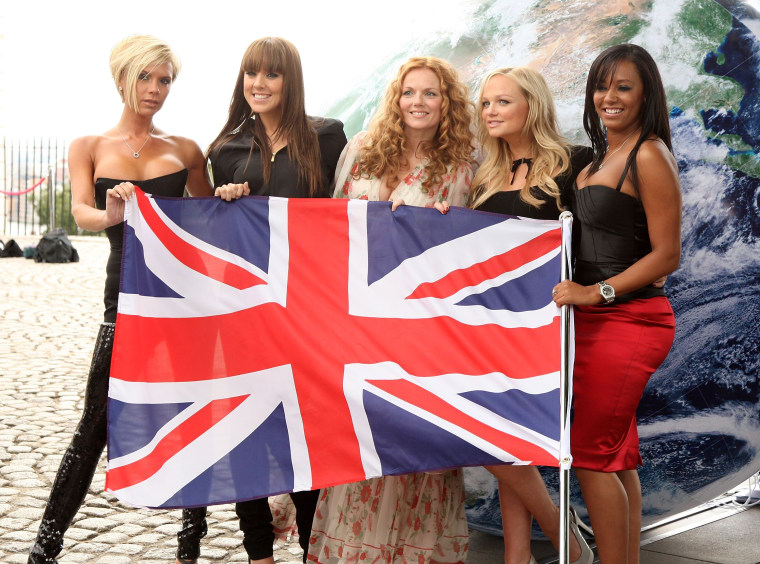 A few days after gathering together to "explore some incredible opportunities together," The Spice Girls have some news: the girl group will launch a reunion tour in the U.K. and U.S., TMZ reports.
After meeting with their manager, Simon Fuller, last week, news of the forthcoming world tour spread quickly. A source told TMZ that Fuller supports the tour because "he enjoys the girls and the group," which, same.
According to TMZ, Victoria Beckham was the final Spice to get on board, but all five are now ready for a series of shows that should kick off this summer. No new music is planned, but they're apparently working on "merchandising opportunities," so you can start saving now for your Spice World 2018 commemorative platforms.
Watch their last reunion at the 2012 Olympics below.