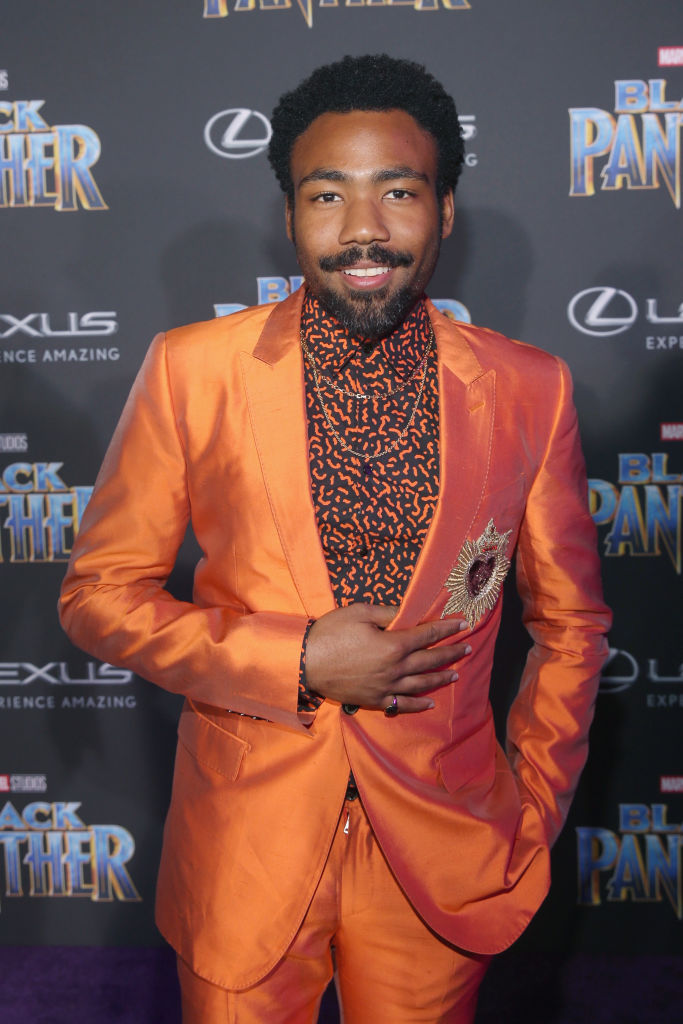 During an interview with Collider, Black Panther director Ryan Coogler revealed that Donald Glover and his brother Stephen both get shout-outs in the film's end credits. As it turns out, they contributed notes to a draft of the film.
"Donald and Stephen, they actually gave me notes on a draft," Coogler said. "They came in and read, took a day, they were really busy... and read a draft right before we started to shoot, and they had some cool insight."
However, their notes didn't translate to significant alterations from Coogler's vision. "It wasn't that kind of thing, where it was 'change this, change that...' We were looking at ways to highlight a few more character things, with specifically Shuri [played by Letitia Wright], where she pokes fun at her brother. Donald's one of the funniest people that I know, so he had some interesting ideas, and Stephen's crazy talented as well."
Donald Glover is both the creator and co-writer of FX's Atlanta, while Stephen is part of the writing staff. The show's second season debuts on March 1. Black Panther is in theaters February 16, and the Kendrick Lamar-curated soundtrack is out now.
Watch Coogler's full interview at Collider.