Introducing FADER FORT: Setting The Stage
A hardcover book of never-before-seen concert photos, candids, and portraits taken only at the FORT.
The book
From its debut in 2002 as an offbeat hotel party to its current status as one of music's most coveted stages, the FADER FORT has been introducing audiences to new stars and artists to new friends. Now, 15 years and over 900 unforgettable performances later, The FADER is releasing FADER FORT: Setting The Stage, a hardcover book of never-before-seen concert photos, candids, and portraits taken only at the FORT.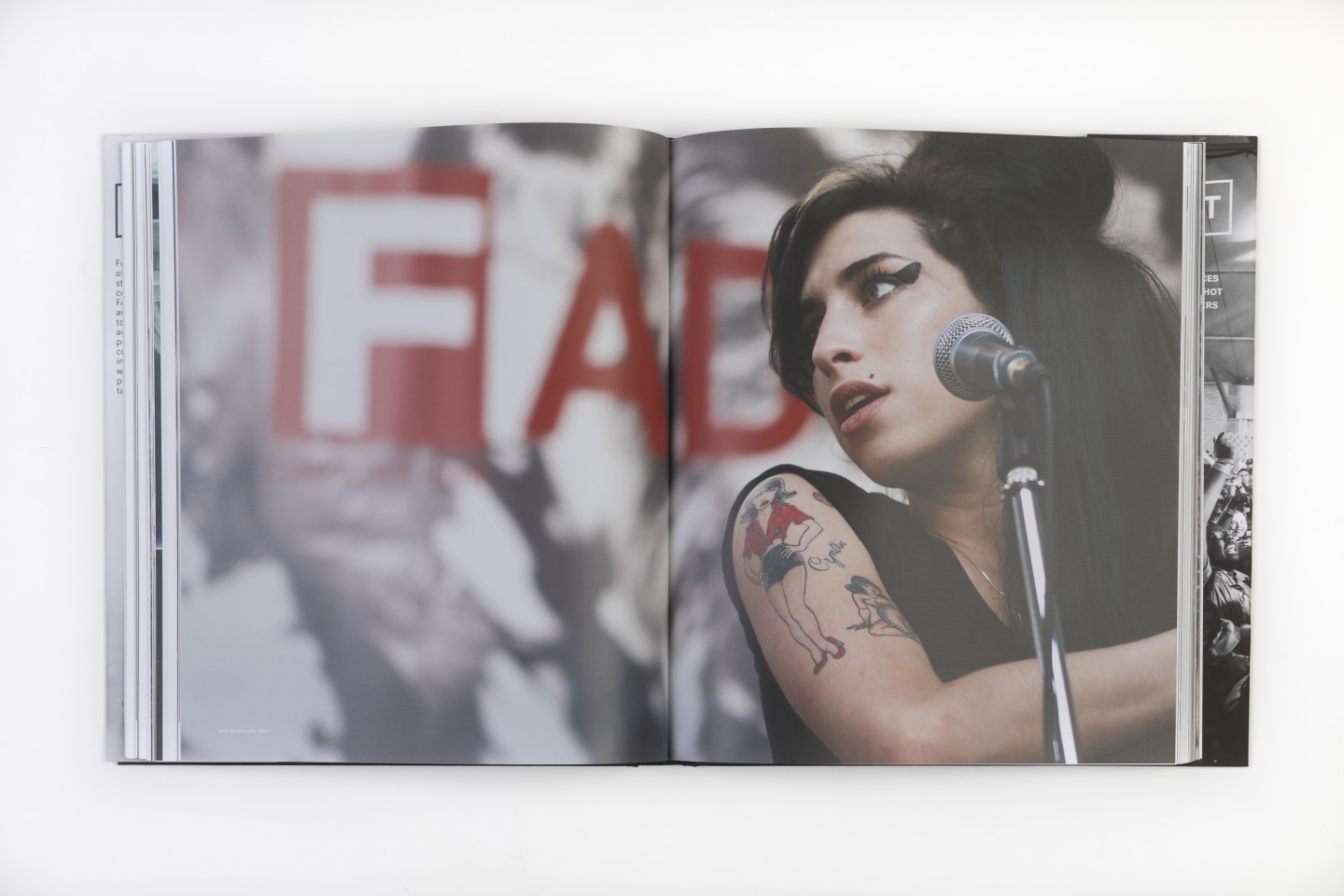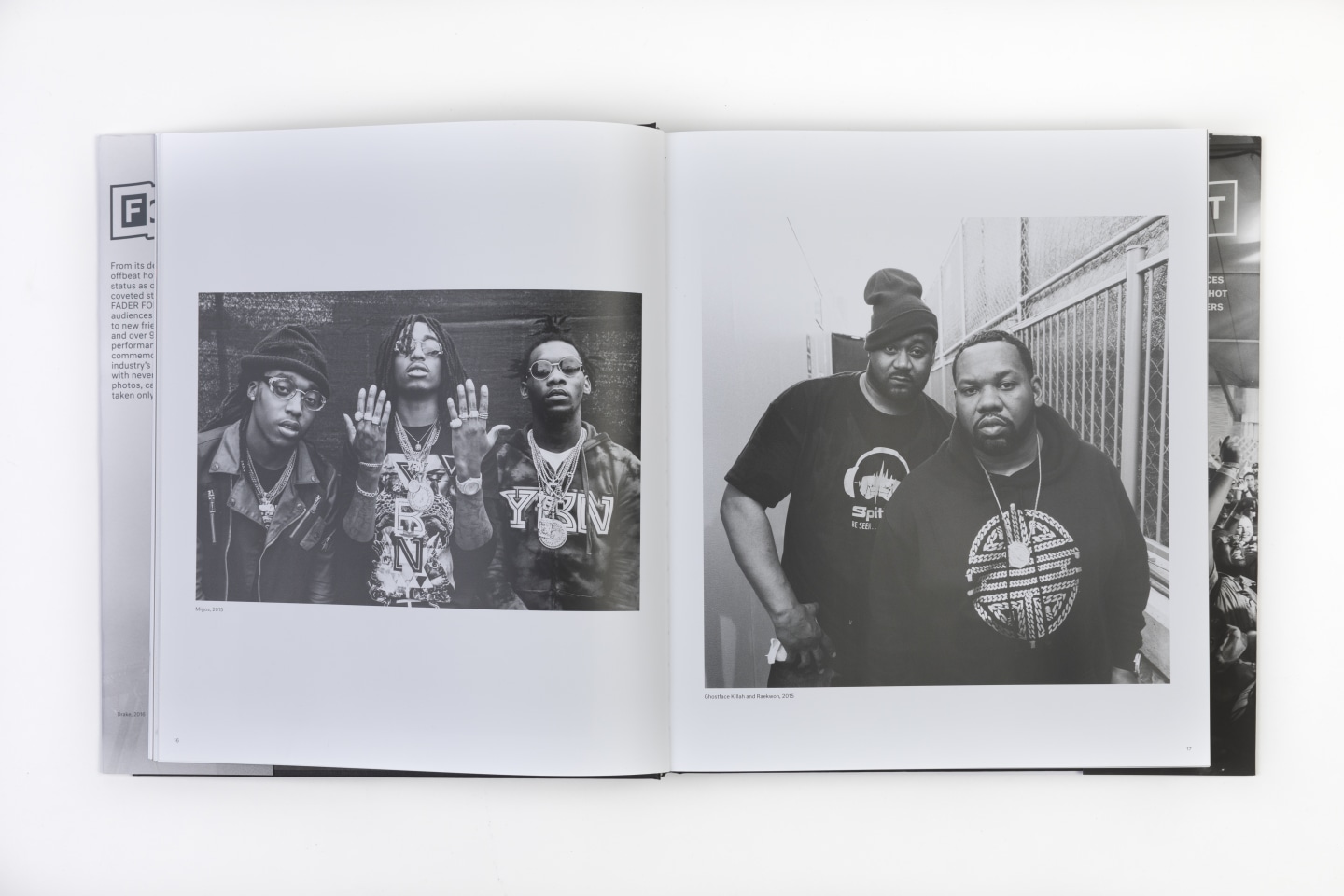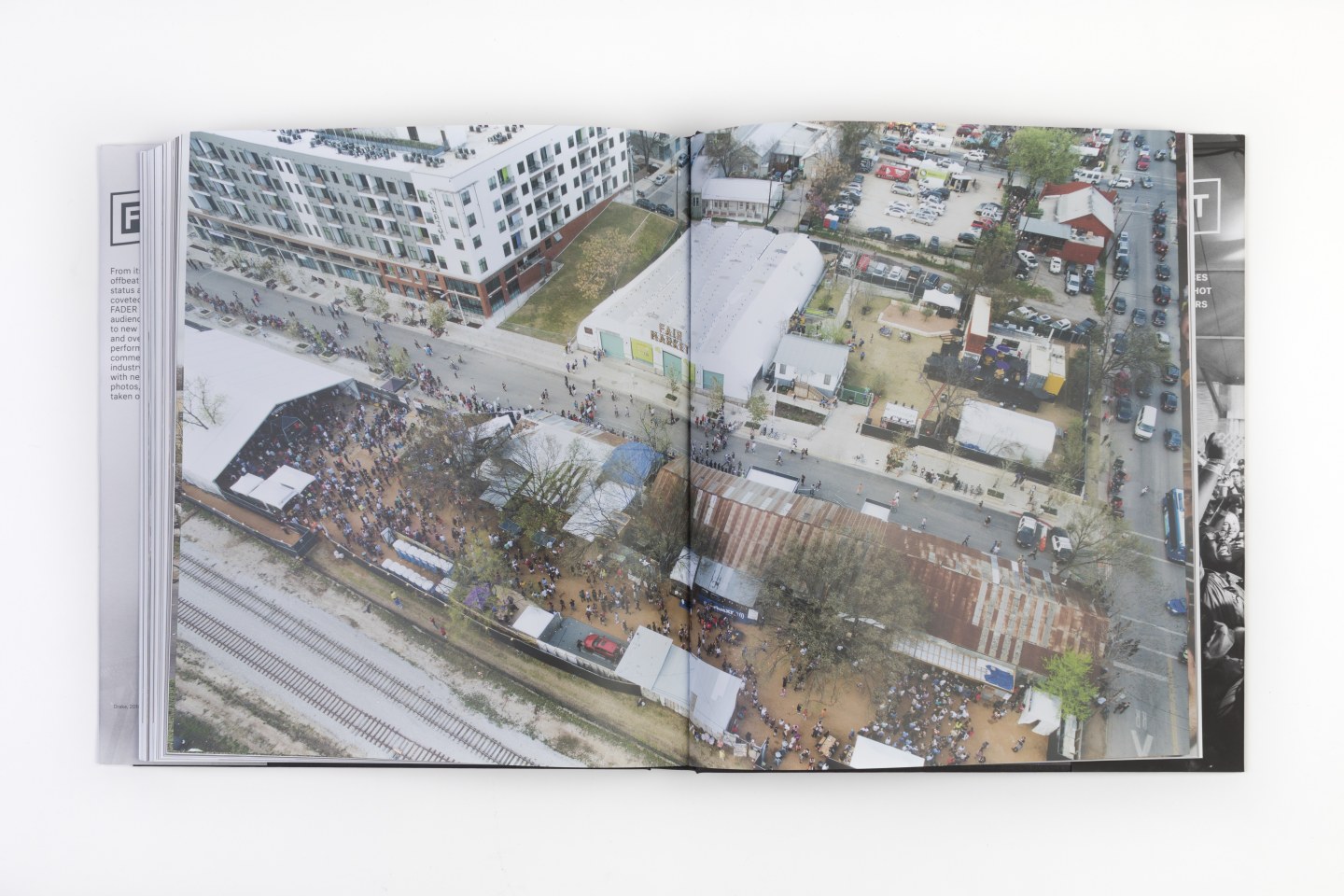 The history
You should know it started in a hotel room. Before Kanye West flew in off the Glow In The Dark tour, or Amy Winehouse played her only Austin show, or Drake headlined, or Lou Reed came out by surprise, or Solange, or Skrillex — hell, before it was even called FADER FORT — it was just a hotel room in Texas.
The idea, back in 2002, was this: to make a place for artists to come hang. It's 3 in the afternoon, you don't have a show till 9, why don't you come by? An unsigned band by the name of The Killers would swing over, grab free beer and a spot on the couch. Flip through the latest issue. The Walkmen and the Yeah Yeah Yeahs would show up, bring their buddies, and nobody would really leave. There was no stage, no VIP section. It was just a good time.
This was the initial vision of FADER co-founder Jon Cohen and the ingenious Sheri Timmons, then working at Levi's. Back then, the company Jon and Rob Stone started was still only a few years old, and hotel parties in their home of New York City and in Austin, TX were a way to get the name out. But in the rare collection of artists they brought together and the memories they made, these events were also the embodiment of The FADER's entire m.o.: to seamlessly bring together, like a fader on a mixer does for a DJ, entire worlds of music.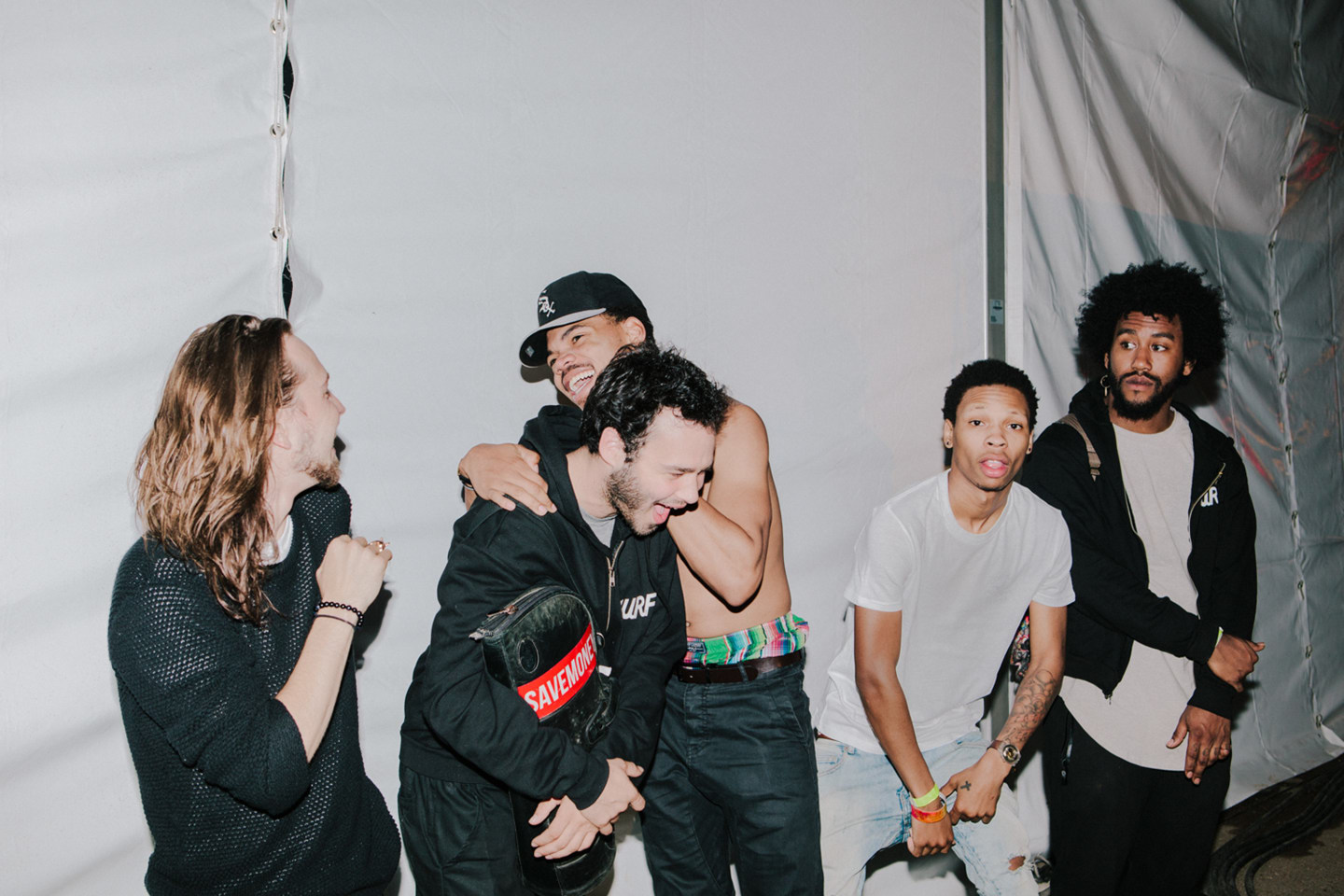 In the spring of 2003, the team upgraded from a hotel room to a half-finished warehouse in Austin. Same idea, though: nothing much going on during the day, so let's make something. SXSW was notorious for not giving sound checks, so the warehouse became like a public rehearsal space. Still no stage, unless you count an area rug on a cold concrete floor. The first act to play was The Black Keys, long before they were The Black Keys, and next thing everybody knew, it was a party again.
Next year, they upgraded that. Moved from the warehouse to an old post office. Brought in Shepard Fairey to screenprint one-of-a-kind T-shirts, art from Charles Peterson and Ricky Powell. It was a proper concert, hosted by Johnny Knoxville and David Cross, and booked by the great Robert English, who has overseen the lineup for the past 15 years.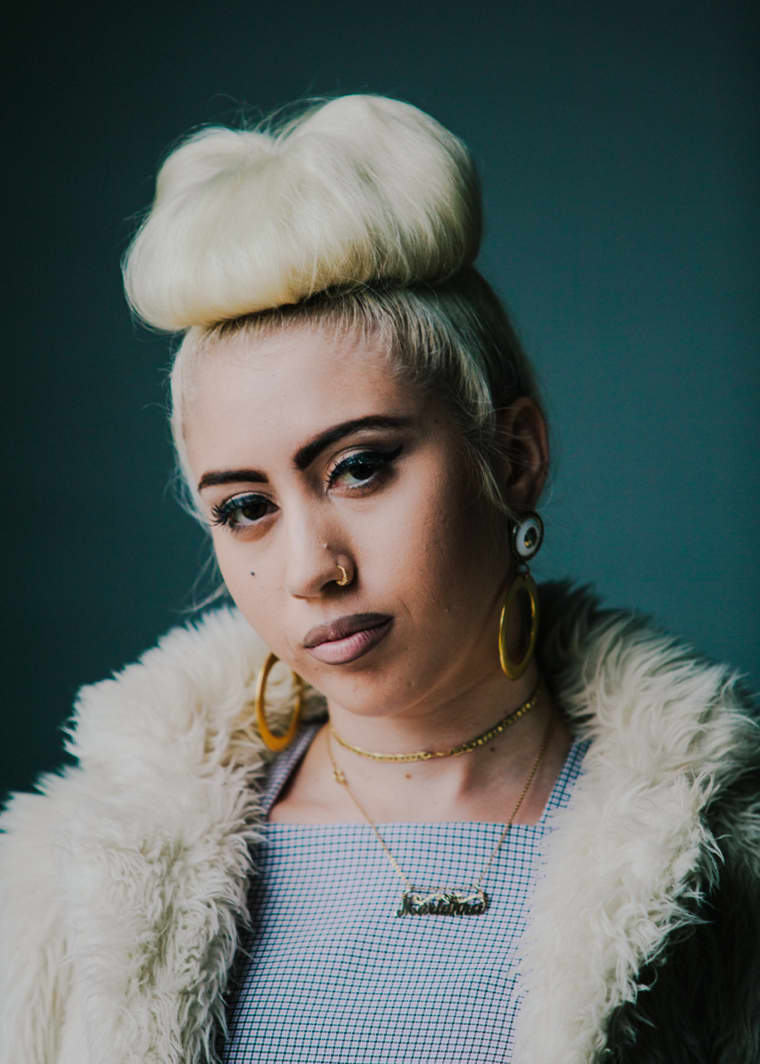 Year after that, bigger still: The FADER brought hip-hop to SXSW. It was an indie rock festival then, and nobody was booking rap acts — until The FADER came through with a Texas extravaganza featuring Bun B, Slim Thug, Chingo Bling, and Paul Wall.
Better yet, it was on Bun B's birthday, so he got a cake on stage. That became a tradition: he'd show up to celebrate, and whatever was going on they'd find a way to get him on stage.
And so it just kept getting bigger. M.I.A., Ghostface Killah, N*E*R*D. Daytime shows became the norm. Rap acts became the norm. But The FADER's special mix of people and moments, of unsigned hype and deserving stars, couldn't be copied. At one point Sheri set up washing machines so bands living out of vans could clean their clothes. Their fierce independence, the ability to not give a fuck about traditional publishing or traditional concerts, is what let the thing become the thing. When CMJ was popping off in New York, FORT opened there too: MGMT, Grimes, Kendrick Lamar. The legendary street artist Mr. Brainwash made the whole venue an art installation.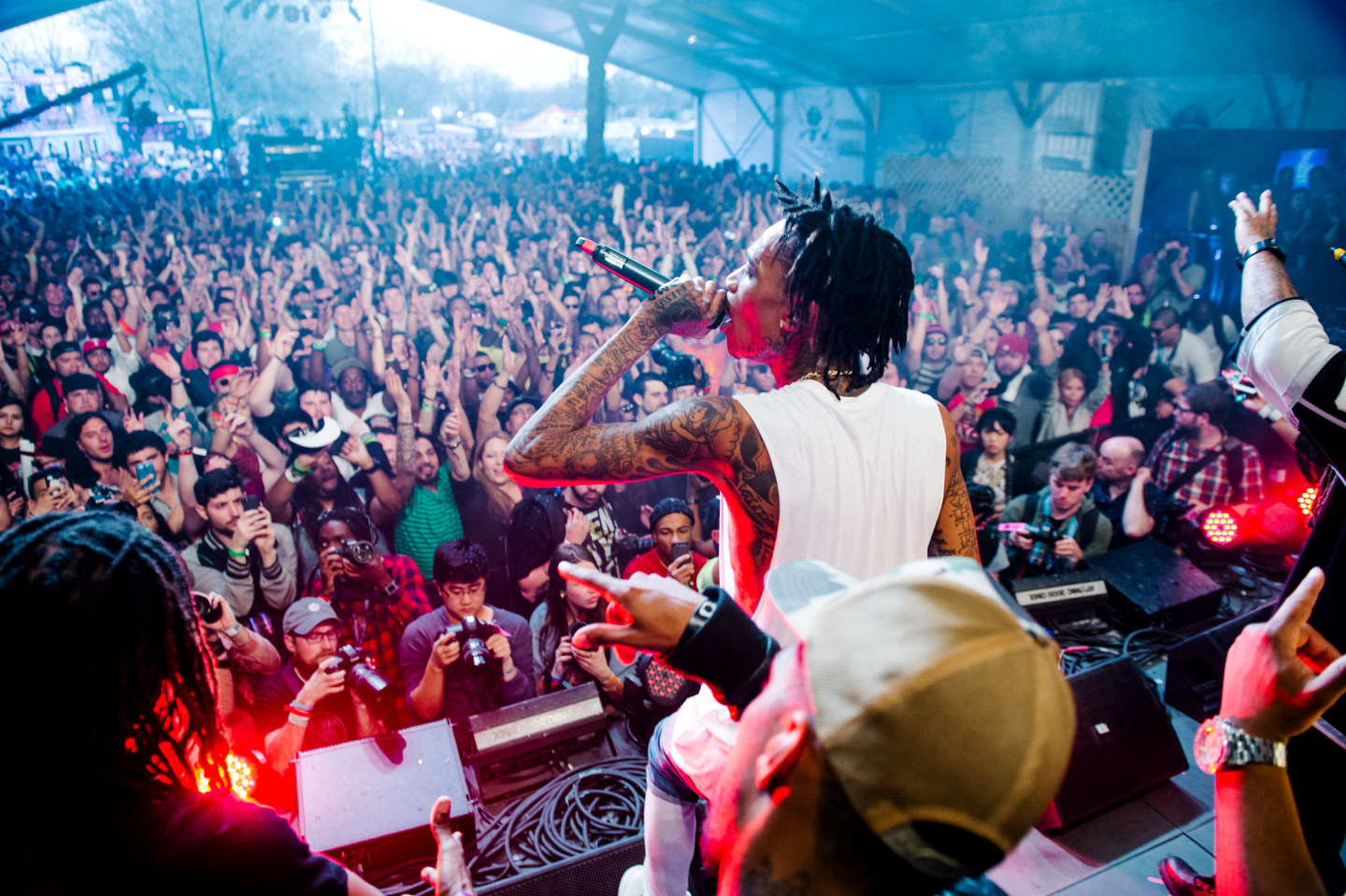 Longtime FADER publisher Andy Cohn has steered the FORT since 2007, bringing together Usher and the Afghan Whigs for a once-in-a-lifetime collaboration so powerful it literally brought the band back together. T.I. texted him, "I need 10 minutes on that FORT stage!!" and so it was done. Rick Ross, Sam Smith, Major Lazer, Nas—at the time of this writing, over 900 acts have graced the FADER FORT stage.
But it's not about the numbers. It's Gary Clark Jr. playing his guitar while the sun is setting just right. Or Tyler, The Creator totally dropping his guard when he meets Erykah Badu for the first time backstage. Elijah Wood pressing his face against a chain-link fence because he can't get into the venue it's so packed. It's Trash Talk whipping a frozen water bottle at an executive in the crowd for looking uptight.
The FADER magazine has always been known for captivating photography, and FORT has been no exception, from live photos to backstage candids to proper intimate portraits. The archive can be almost as jaw-dropping as the live experience, thanks to photographers Alex Welsh, Brook Bobbins, Courtney Dudley, Dorothy Hong, Emily Berl, Ethan Holland, Faith-Ann Young, Greg Noire, Isaac Solomon, Jesse Lirola, Jessica Lehrman, John Francis Peters, Kyle Dean Reinford, Mary Kang, Meron Menghistab, OG, Perry Julien, Phillip Angert, Piper Ferguson, Roger Kisby, Ryan Muir, Sam Balaban, and Valerie Chiang, whose work is collected in these pages.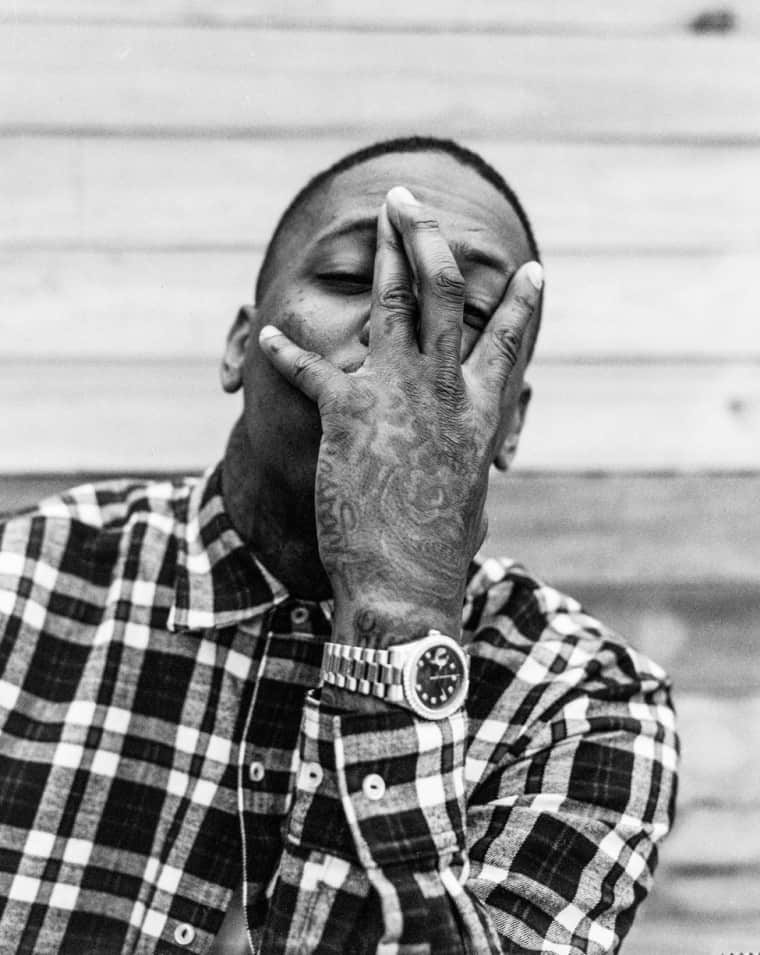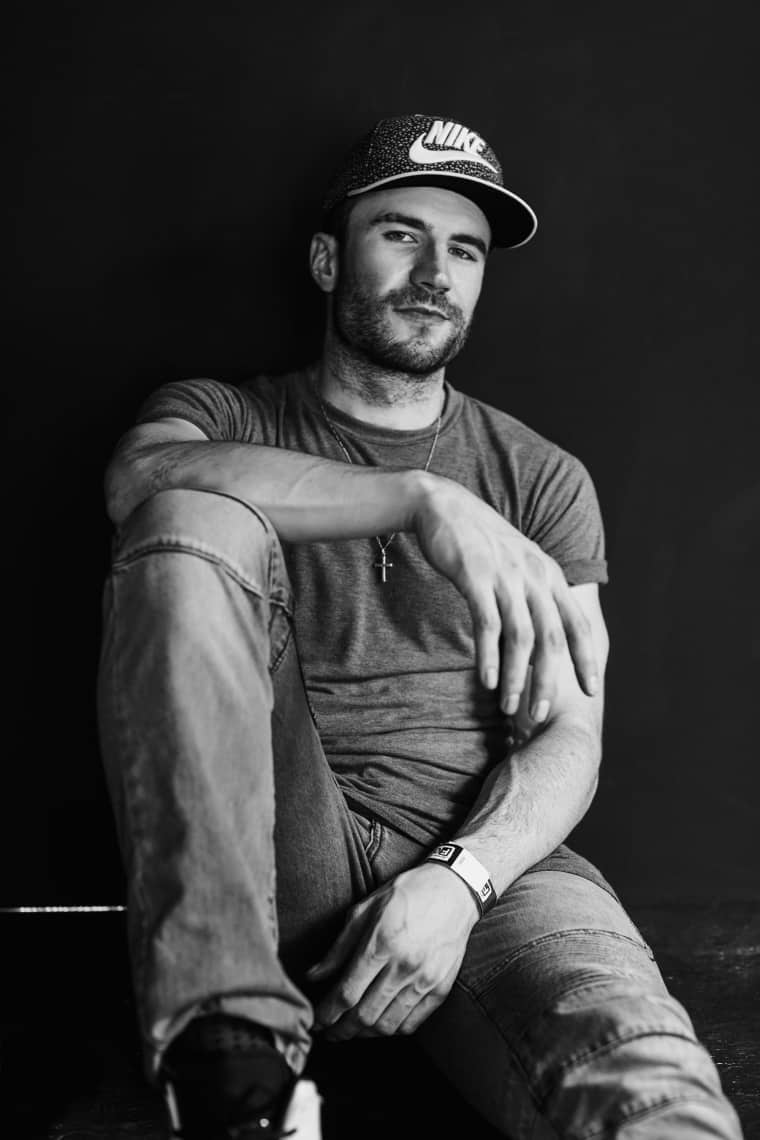 A few years ago, Rob Stone got a call from Sean "Diddy" Combs. They'd worked together when Rob was starting his career in the music business, long before FADER. Diddy said he's heard about this thing SXSW, should he come down? "You should have been here 10 years ago," Rob told him. To Diddy's credit and ability to seize the moment, the next day, straight from his private jet L.A. to Austin, pulling up in six SUVs, Diddy shows up at his first FADER FORT. He hung out all day, until around 7 or 8 p.m., when he'd made plans to see a show somewhere else. And so the SUVs filed out.
Twenty minutes later, Rob got a text: "I'm coming back, open the gate." Diddy had seen what else was on offer in Austin. And so there came this elder statesman of hip-hop, and who knows where the cars had gone because he was running on foot through the gate by himself. The first thing Diddy said, when he got back inside the freaky oasis that is FADER FORT? "Get me on stage."
So that's what this book is about. Setting the stage for greatness — whether the FORT is a home for all-stars or someone's first-ever show. Setting the stage for careers, for diverse collaborations. Pick up a copy and see how it all started. And see you next year.
Follow @fort on Instagram