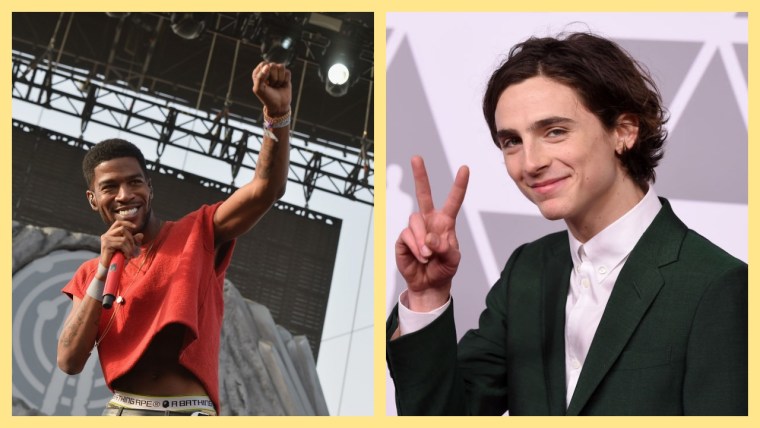 Timothée Chalamet is riding high with a Best Actor nomination for Call Me by Your Name at the 2018 Academy Awards, but as he described in his new GQ cover story, his career wasn't always a sure thing. When auditions weren't leading to roles and Chalamet felt "the walls were closing in," he got a pep talk from Kid Cudi, one of his musical heroes.
Chalamet and Cudi met backstage at a concert in Montreal and talked for hours, GQ writes. "Cudi described his own lows and the single-minded determination that forced him to double down on his efforts to perform his way out of trouble." Cudi's advice, which Chalamet ran home to write down, ended with this "takeaway:" "Are you, Timothée, the sort of person who can't possibly live any other way? 'Fuck yeah.'"
Chalamet has a record of stanning for iconclastic musicians. He was knighted by Lil B when the rapper gave at a talk at NYU in 2012, thanked Cardi B after winning an award, and interviewed Frank Ocean for VMan after declaring himself Ocean's "biggest fan in the world."
Read GQ's full cover story on Timothée Chalamet here via Pitchfork.