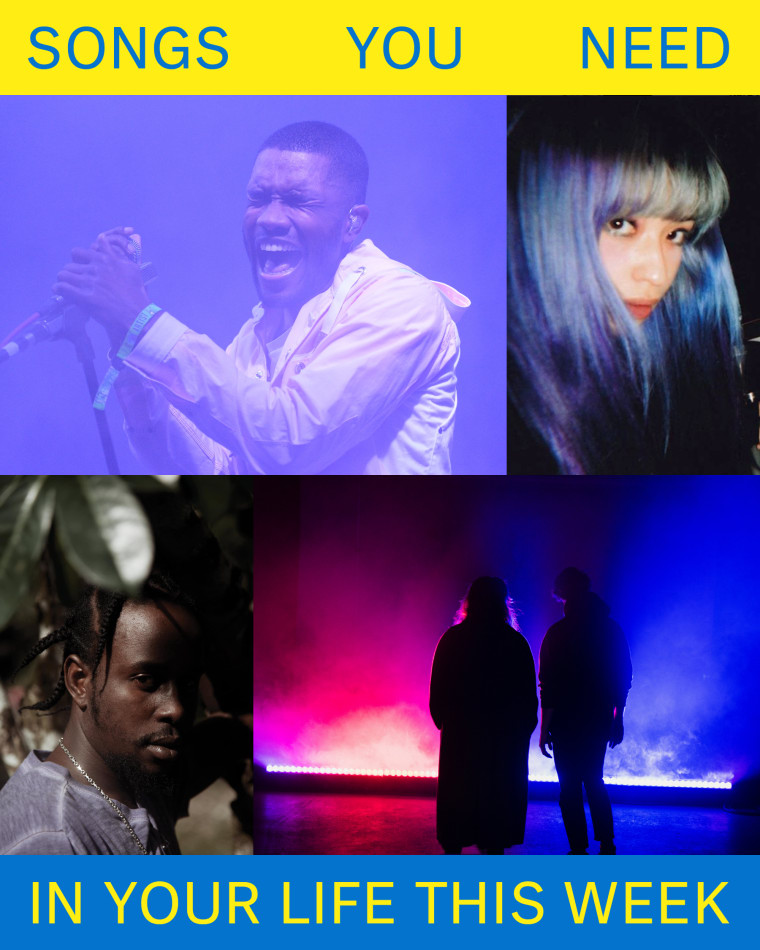 Each week The FADER staff rounds up the songs we can't stop playing. Here they are, in no particular order.

Subscribe to Songs You Need In Your Life on Apple Music and Spotify

Frank Ocean, "Moon River"
Frank Ocean's "Moon River" is a meandering reboot of the Audrey Hepburn original, its beauty rushing forward in waves and waves.
Beach House, "Lemon Glow"
"Lemon Glow" is Beach House's fluorescent and dance-y new single. My colleague Jordan says that it sounds like a song that Drake would sample.
David Byrne & Oneohtrix Point Never, "This Is That"
David Byrne and Oneohtrix Point Never joined forces to create an echo-chamber of metallic clashes and clinks, melancholy guitar and piano, and Byrne's wary, wavering voice.
Julie Bergan, "Guilt Trip"
Julie Bergan's "Guilt Trip" is cotton candy pop about, per my colleague Myles, "torturing your boyfriend and being psycho." That's enough for me to make this my ringtone.
Popcaan, "My Type"
We've never meet a Popcaan song we haven't liked. "My Type" is no different, with its bright dancehall beat and very delightfully filthy lyrics.
Naaz, "Loving Love"
Dutch singer Naaz' "Loving Love" is a triumphant reminder of the whirlwinds of love. Hit play to warm the cockles of a bitter post-Valentine's Day heart.
Kero Kero Bonito, "Only Acting"
I must tell you, the first time you listen through Kero Kero Bonito's "Only Acting," not to worry; it's not your speakers. It's the song — an unsettling but darkly charming single off their latest EP.
Zo feat. DC THE DON, "Grind Mode"
Be surprised, but Lonzo Ball's "Grind Mode" is really good! It's about hard work and the grind, all over staccatoed, blipping production.