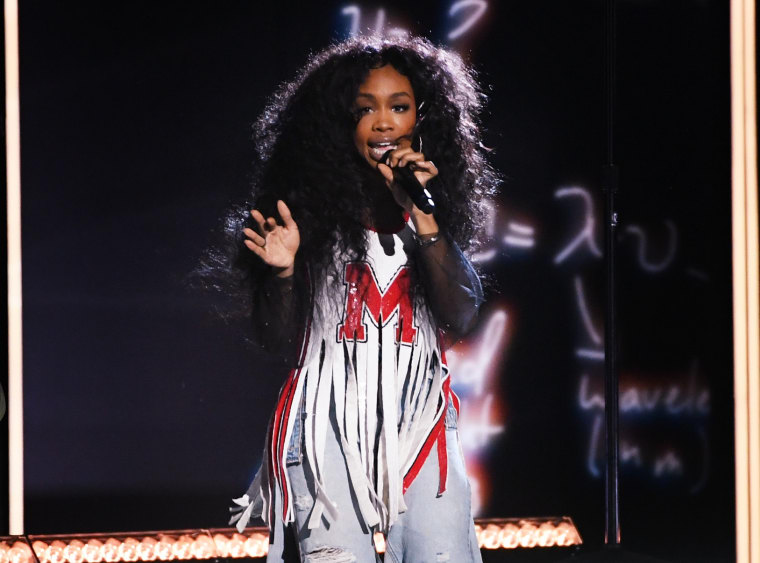 SZA has admitted that she was "mad as hell" to not pick up a single Grammy, despite being the most nominated artist at the 2018 ceremony. Speaking to GQ, SZA said that while she was initially upset she later "smoked a bunch of blunts" and got over it.
Explaining why she didn't post anything online after the awards in January, SZA said she didn't want to show her anger. "I wanted to be honest as fuck, and if today I'm just mad as hell, I don't want to say something that reflects me being mad as hell," she said. "But I definitely feel blessed now. I also don't feel compelled to explain myself."
SZA then went on to elaborate on why she feels so blessed right now. "The United States fucks with my songs. We're changing little girls' lives across the world, and we didn't even know what we were doing when we started. This is something much bigger than me and a fucking trophy. I'm appreciative of the opportunity. But shit happens."
"I didn't make my album with the Grammys in mind, and I'm definitely not gonna make my second one with the Grammys in mind. I'm just gonna make really good fucking music and just try to touch people."
SZA recently appeared alongside Kendrick Lamar on the Black Panther soundtrack and will tour with her TDE label mates in the summer.