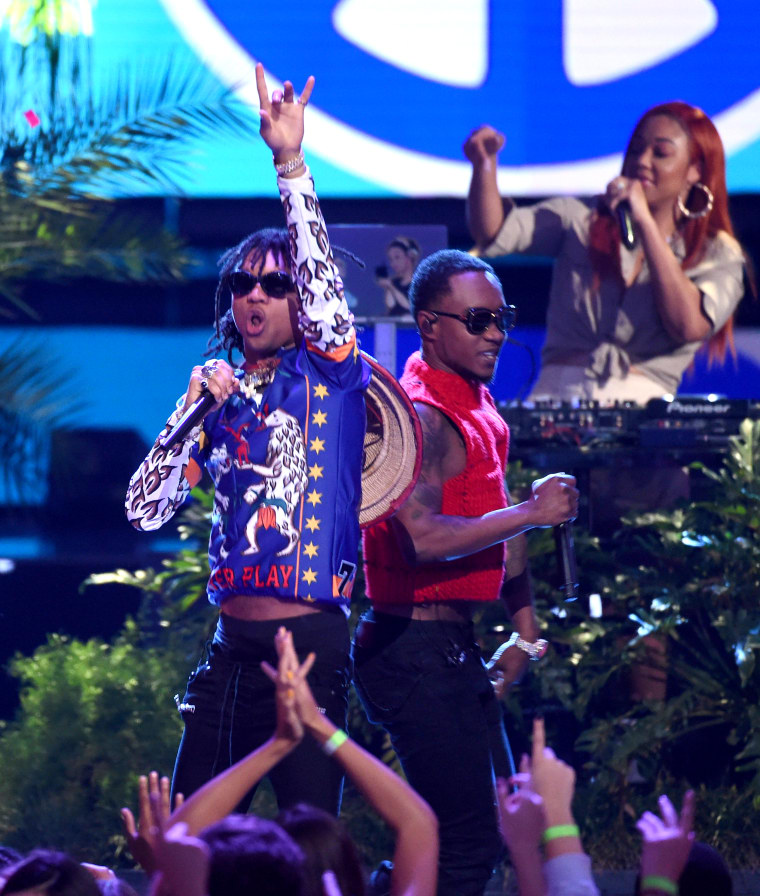 Rae Sremmurd performed at a Reebok launch in New York City last night, where they spoke to Billboard about their next album, SremmLife 3 and upcoming tour with Childish Gambino, which they hinted that their tour might lead to something more lasting.
"I got a laptop with about 1,000 bangers, I know Childish Gambino got about 2,000 or 3,000, who knows?" Swae Lee said. "We're gonna come together and make a whole project like, 'Redbone' and 'Black Beatles.'"
The proposed project, they say, would fall into place naturally.
"He's just a cool guy and we got the same type of vibe, so you can expect good music to come out of this," Slim Jxmmi said. "It's natural. We don't gotta act, we can just be ourselves. He's himself everywhere he goes, and we're gonna be ourselves everywhere we go — so It's just gonna be like two different shows, we from two different places."