Charlotte Day Wilson is a one-person powerhouse
The Toronto soul musician creates emotionally captivating songs by letting life simmer.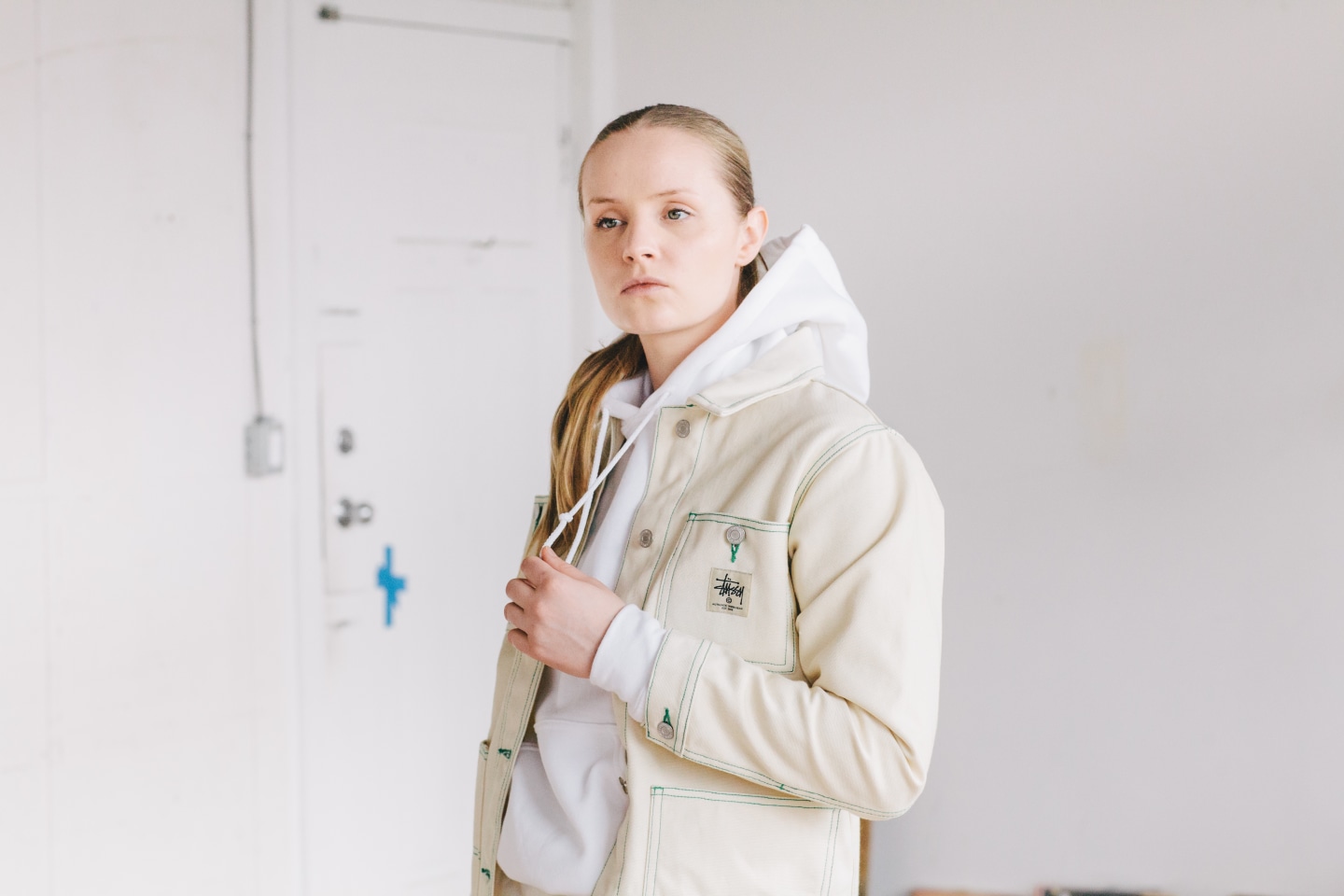 Charlotte Day Wilson learned active listening from her parents. "We could be talking, but stop at one point and be like, That part," the 25-year-old soul experimenter says, closing her eyes as a jazz record plays. Listening to Wilson's stunning new EP, Stone Woman, you may think she can pluck these kinds of special moments out of the ether. In reality, she forged the songs with something heavy. "I think the best tool is to actually just have something to write about, not just be writing for the sake of writing," she explains, fidgeting with her long blonde ponytail. "Something that you truly need to be working through."
It's three days before Stone Woman's release and Wilson and I are in her rented loft, a bright, tall space that you could probably film a sitcom in. In the nook around the corner, where an elderly cat named Pussy scratches at a Persian rug, is Wilson's home studio. It's neatly organized with some of the instruments she uses to sing, compose, and produce her solo work: a laptop, guitars, various keys, a bass, and a saxophone. She says the relative isolation of Toronto's east end has helped her focus on music. "I don't have anyone else in my group, so I have to tell myself when it's time to work and when it's time to not work." She takes a sip of fizzy water and smiles. "I think I'm figuring it out."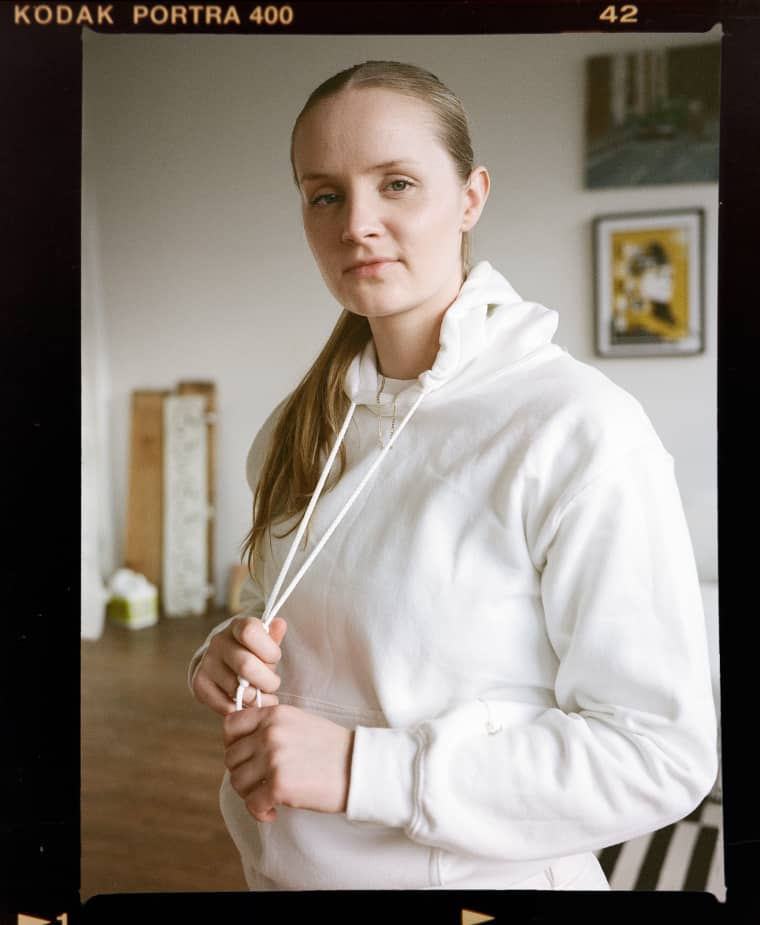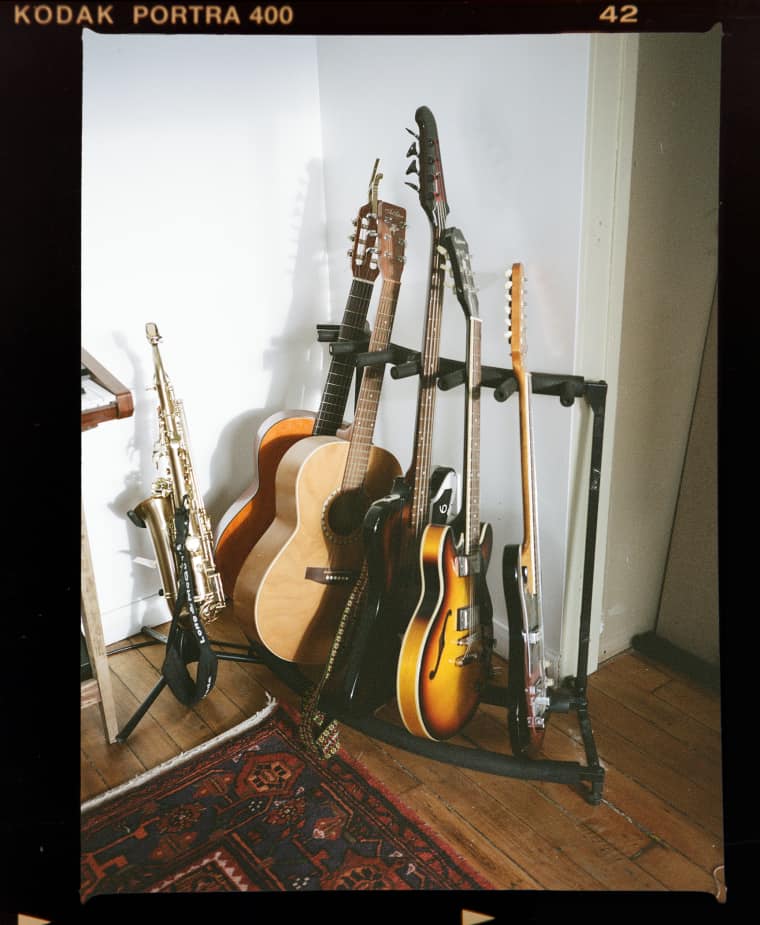 Wilson's musical education began with classical piano classes. In ninth grade, she shifted to an audio interface and GarageBand on a Macbook. She later briefly studied music at a university on Canada's east coast, but dropped out to focus on her career, which led to a stint in a busy "future funky" cover band called The Wayo. Playing 100 shows in a year taught her about the underlying structures of classic R&B and soul, she remembers. "I needed to learn how a great song was written, and how it performs live, before I could do that properly with my own material."
The cities she has lived in have each taught Wilson something about herself. Halifax showed her the value of supporting other creators, and a spell in Montreal made her part of a bustling queer community ("I just had a lot of fun being very gay in Montreal," she remembers, laughing ). But Toronto was always home; she eventually returned and made vital connections through an internship at Arts & Crafts, the eclectic local label co-founded by Broken Social Scene's Kevin Drew. Soon other progressive-sounding Toronto musicians entered her orbit, like Daniel Caesar, River Tiber, and BADBADNOTGOOD, who are all now Wilson's friends and occasional collaborators. On her sophomore EP, 2016's CDW, Wilson refined her own sonic territory, a confluence of esotericists like Arthur Russell and iconic soul singers (some eternal favorites are Aretha Franklin and Motown, she says). The local hype started growing, and "Work," the most classic-feeling track on the project, became an unofficial anthem of the Women's March in 2017.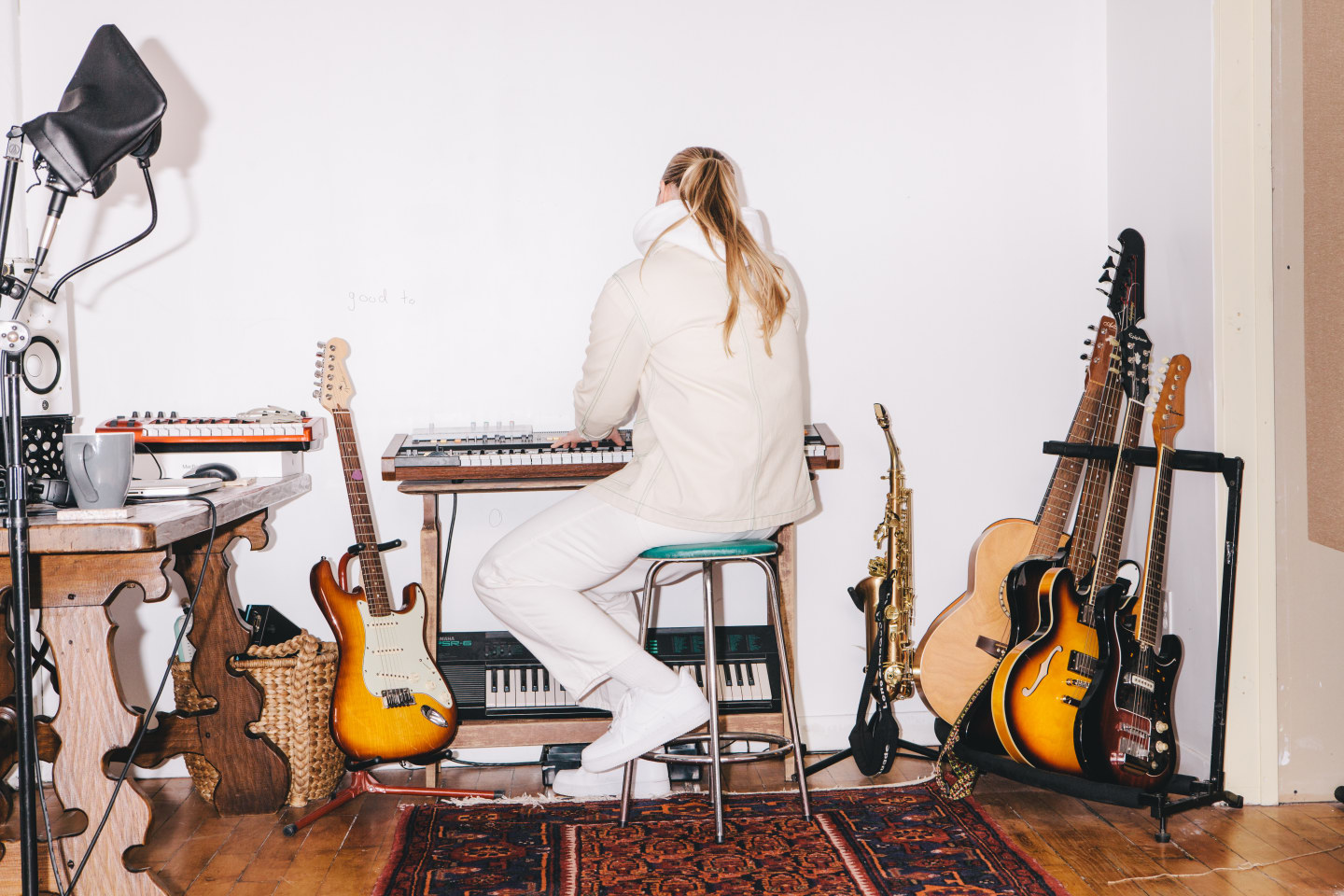 "I remember just being like, What the fuck? This is not the part of the industry that I want to exist in."
Still, sometimes things fall apart. Wilson has said that she created Stone Woman after the dissolution of a long-term relationship, and made it in part to reckon with her own "stoic tendencies." Stone Woman's success lies in how it presents the listener with no shortage of ways to access their most vulnerable spaces: "I was expelling all of the things that were going on personally," Wilson says of the EP, which was mostly written in her parent's basement and recorded with "a lot of help" from Matthew Tavares of BADBADNOTGOOD. The project's treatment of grief has many modes across its six songs: "Falling Apart" is funk played from the bottom of a deep well; "Nothing New" is a vindictive, hypnagogic synth odyssey; and "Let You Down" merges spacious orchestral strings with bubbling electronics.
In person, Wilson has a disarming aura of a bullshit bloodhound, a quality that she says people sometimes incorrectly confuse with constant judgement. "I want human connection as much as possible," she says, still seated and stretching her fingertips towards her pristine white Air Force 1s. "Because of my experiences as a queer woman, I've had to protect myself a little bit. That's given me a little bit of an armor that I bring into the world."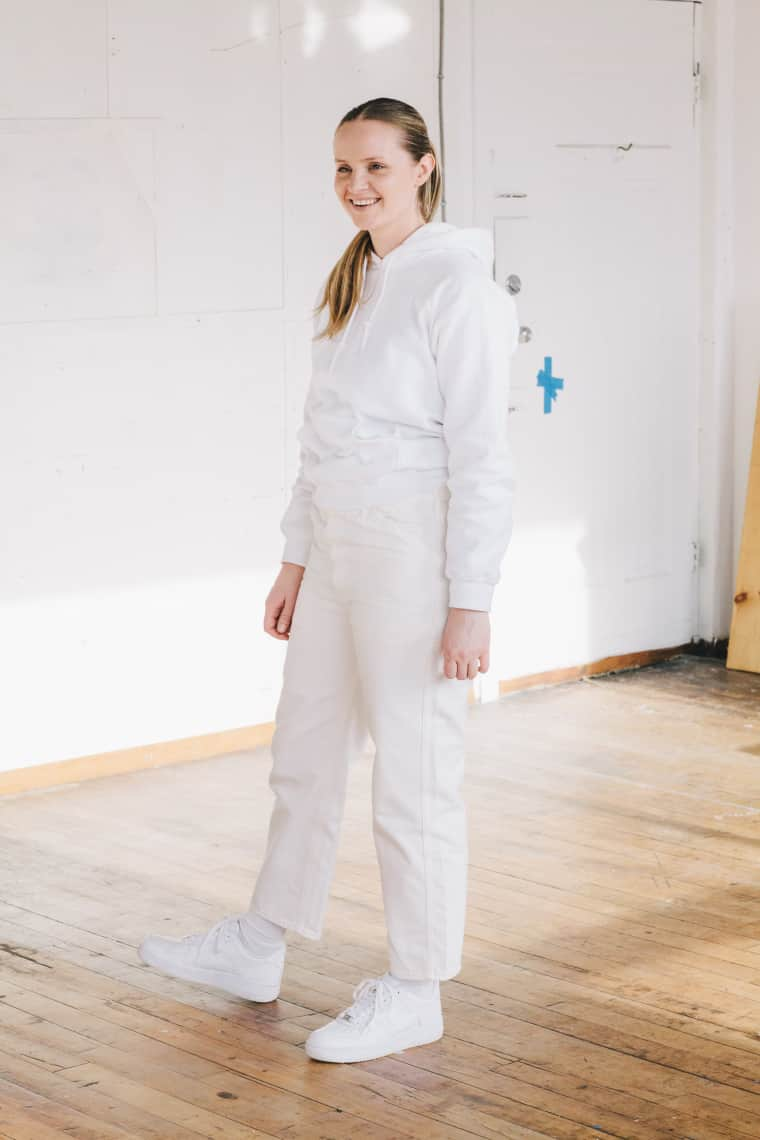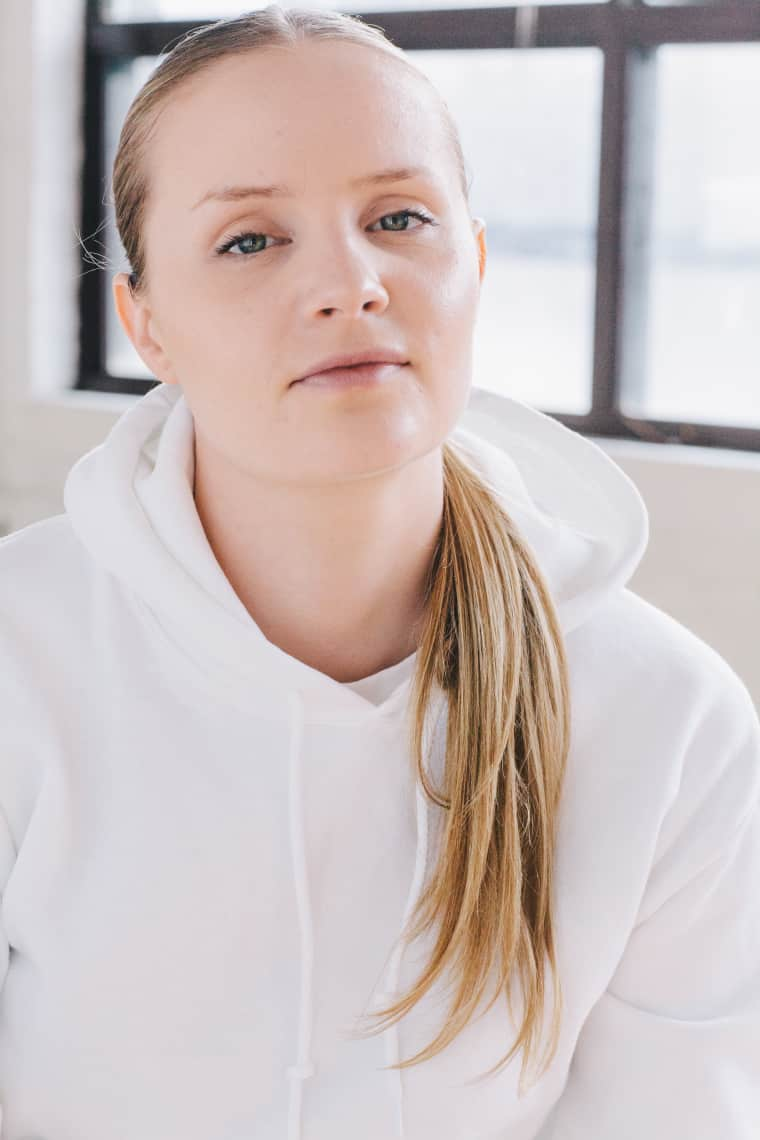 That sense of self-preservation has made her wary of the music industry, too, and it's partly why Wilson chooses to release her music without a label. She recalls being hired for a music writing camp on a reality television show: "You're with two strangers in a room, and they give you a brief on what the songs supposed to sound like. I remember just being like, What the fuck? This is not the part of the industry that I want to exist in." She shakes her head as she says this; the small, tense movements are the most emphatic gestures that she delivers throughout our entire conversation.
The most raw song on Stone Woman is "Funeral," an elegy to the relationship that inspired the project. "I was just trying to tap into my emotions," Wilson says, "and that's kind of why I do music." She tells me she's amassed a lot of potential material for her debut full-length album, but for now she has to live her life. "It takes a lot of soul-searching for me to figure out what I want the next sound to be," she explains. I ask her if she knew when Stone Woman was finished, and Wilson, who creates with so many instruments, describes to me yet another: physical intuition. "It gives me goosebumps," she says. "A physiological response is how I judge other music. So if it does that to me, chances are it'll work for someone else, too."
From The Collection:
GEN F