This Rabit and LEDEF collab is a beautiful nightmare
Warehouse performance tonight in Houston.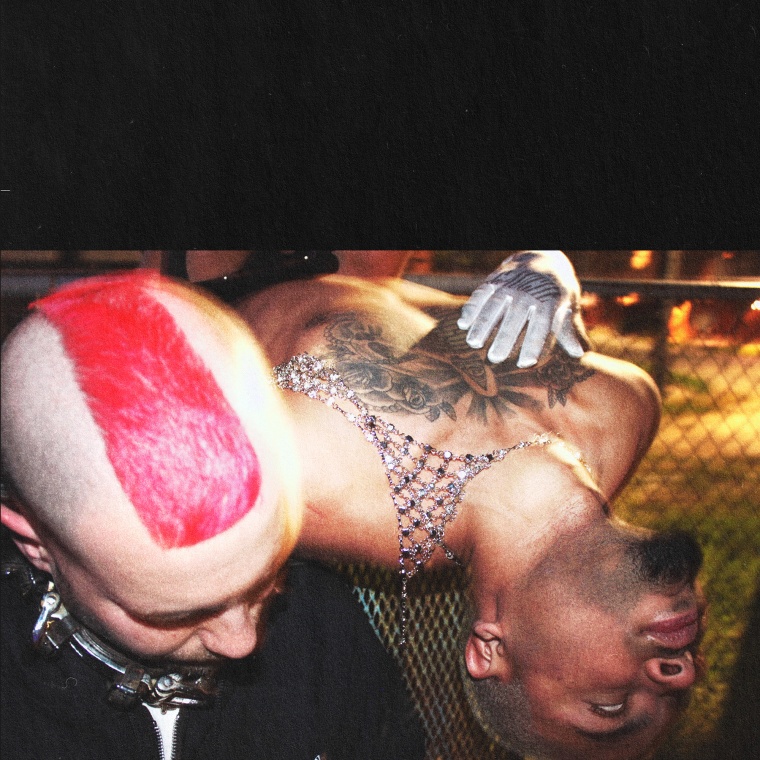 Texas experimental electronic artist Rabit and self-described "warehouse angel" (and House of KENZO affiliate) LEDEF recently joined forces for a new track. Debuting below, "Presitge Heel" sounds like a religious epiphany, a nervous breakdown, and a sleep paralysis-inducing night terror. Rolled into one.
According to the pair, the track is "an auditory deconstruction of normative sexuality and an interrogation of the public space." They will literally interrogate a public space tonight, March 23, with a conceptual multimedia performance at Le Rouge Ball in Houston, Texas. The amazingly out-there art and fashion duo Fecal Matter are performing, too. Should be nutso.
If I had both the time and the technical savvy, I would probably edit a mashup of this and Maren Morris's vocals from "The Middle" slowed down by 50%. That would be a big Friday mood, I think.
Get tickets for the "Prestige Heel: Black Rose" performance right here.