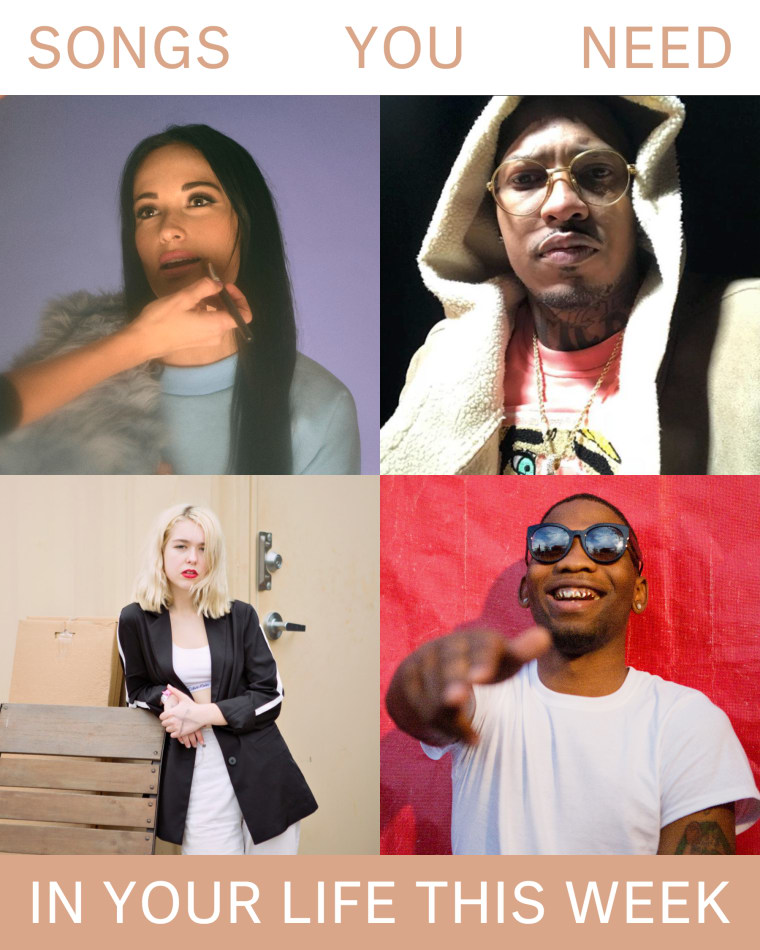 Each week The FADER staff rounds up the songs we can't stop playing. Here they are, in no particular order.

Subscribe to Songs You Need In Your Life on Apple Music and Spotify

Kacey Musgraves, "High Horse"
Kacey Musgraves' "High Horse" is brilliantly cathartic shade wrapped in a glittering, disco bow. I've listened to it all week and the line "Darling, you take the high horse and I'll take the high road" still brings a smile to my face.
BlocBoy JB ft. 21 Savage, "Rover 2.0"
BlocBoy JB's energetic flow and 21 Savage's cool-calm delivery mesh well together in "Rover 2.0," which employs the original's simple beat but still packs a lot of heat.
Snail Mail, "Pristine"
It's easy to pretend to move on quickly after a break-up, but Snail Mail's "Pristine" doesn't bother with appearances. Sometimes, a separation is hard, all-consuming, never-ending — all beautifully captured in her latest single.
Angelique Kidjo, "Born Under Punches"
Angelique Kidjo reimagines Talking Heads's "Born Under Punches" as a dense and powerful anthem full of electronic flourishes and rhythmic chants.
Yhung T.O., "Misunderstood"
SOB X RBE's Yhung T.O. goes straight for the heart in his latest solo single, a tender, heartfelt appeal directed to his family that will thaw any frozen heart. This lyric hits especially hard: "Lately I feel like my time runnin' short / So if I don't make it, I wanna say that I loved you."
Lil Berete, "Northside"
"I just wanna take my momma out them projects," goes Toronto rapper Lil Berete in his latest, "Northside," an emotional track that's further punctuated by his sing-songy flow.
Trouble, Quavo, Fetty Wap, "Rider"
Trouble recruits Quavo and Fetty Wap for "Rider," a smooth, desire-drenched track that finds all three yearning for someone special in their life.
Frankie Cosmos, "Caramelize"
A couple things make Frankie Cosmos' "Caramelize" (the first song in the stream above) a standout track: lead singer Greta Kline's wispy sweet vocals against the fuzzy guitar, and the song's sporadic and endearing melodic shifts.