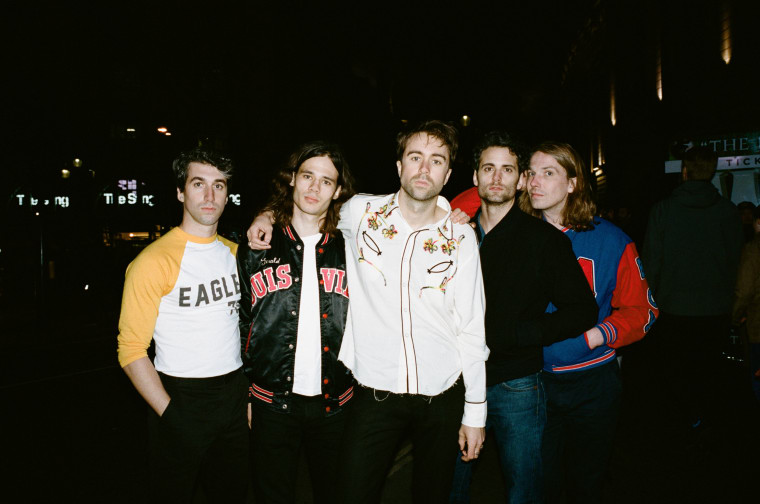 Last night, while I was making dinner, I was abruptly reminded of The Vaccines, the British indie garage-rock band that put out the excellent debut album, What Did You Expect from the Vaccines? (2011). It was during that time when acts like the Arctic Monkeys, and Bombay Bicycle Club were making big waves in America, and slapped under the umbrella genre label "alternative."
For me, that meant my high school years were especially emotional and moody, feelings that I lovingly got to revisit last night when I was casually browsing old playlists I made back in the day and stumbled on one I made when I was 17 called "to be seventeen." It's only thirteen tracks and two of the songs are by The Vaccines.
Anyway, all of this is to say: Remember The Vaccines and how they were/are a great band? "Post Break-Up Sex" was a fantastic debut single that is still extremely relatable. Seven years later, lead singer Freddie Cowan's vocals are still as riveting and cathartic as the first time I heard them. "A Lack of Understanding," my deep-cut favorite, still perfectly captures the dreamy escapism of suburban living. And "If You Wanna" still makes me want to faux rage-dance in my kitchen (which I did).
Many stars and planets must've aligned last night because I was pleasantly surprised to find out that the band's fourth studio album just dropped today, March 30! Combat Sports is 11 dreamy rock tracks that will satisfy old fans, and entice new listeners. My favorite so far is "Maybe (Luck of the Draw)," a romantic little ditty with glittering guitar that just grazes dream-pop territory.
Revisit "Post Break-Up Sex" and listen to Combat Sports, below.