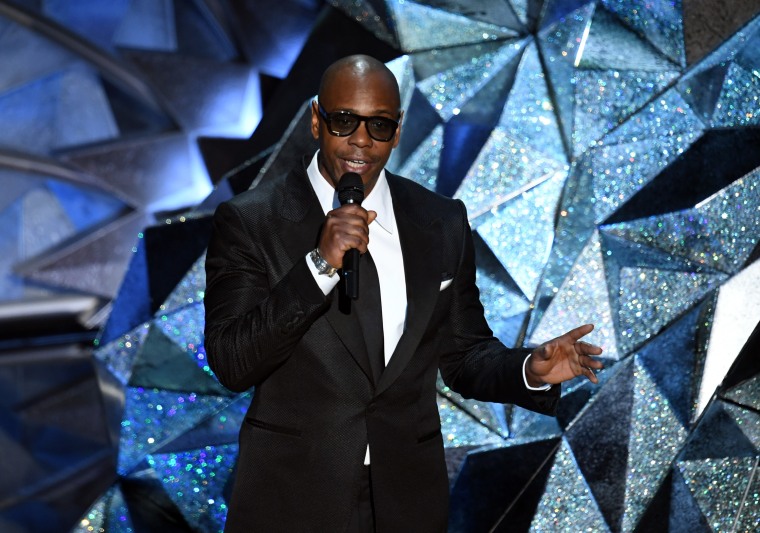 A man who thre a banana skin at Dave Chappelle during a 2015 stand-up show is suing the comedian. The Hollywood Reporter notes that Christian Englander is claiming he was hit twice by Chappelle's bodyguard while he was being restrained.
Chappelle tackled the story of Englander in his 2017 Netflix special, Deep in the Heart of Texas. Englander was charged with battery and disturbing the peace following the incident but was later dropped by Chappelle. Englander said there were no racial-motivations for throwing the banana peel, rather that he was responding to Chappelle making fun of his friend.
A police report filed after the incident in Santa Fe, New Mexico does not mention the alleged assault. Chappelle's publicist did not immediately reply to a request for comment.