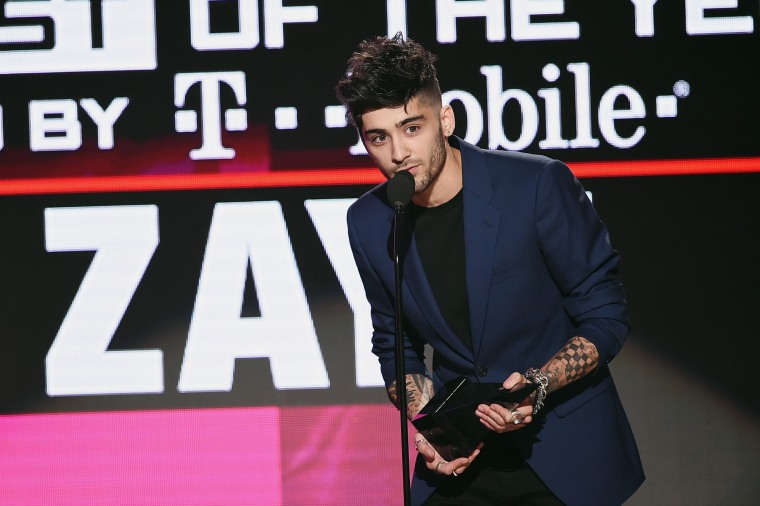 Zayn Malik has a full band in place and is preparing to perform live as a solo act. The former One Direction member spoke to BBC Radio 1 about dealing with the anxiety that meant he barely performed live after releasing his first solo album. He said that now his second album is due for release, he's rehearsing and feels ready to play live.
"I'm excited to see what people think of it," he told host Nick Grishaw of his new album. "I think my confidence has grown in the last year and a half. It's a bit different to my last record in terms of, it's matured."
"This time around I feel like I'm more confident and I feel like I really believe in what I'm doing, so I want to convey that to my fans." @zaynmalik we're SO READY to hear #LetMe and everything you've been working on 💛 pic.twitter.com/FzFKeU6Xd7

— BBC Radio 1 (@BBCR1) April 12, 2018
Zayn also admitted that he doesn't feel he approached solo life in the right way first time around. "I didn't know what was going on for a while," he explained. "I was just putting out a record and not really being as prominent as I wanted to be. But this time around I feel like I am more confident and I really believe in what's going on, so I want to convey that to my fans."
Later today, April 12, Zayn will release new single "Let Me." So far this year he has been teasing new music via Instagram, and maybe getting a Harry Potter-themed tattoo.