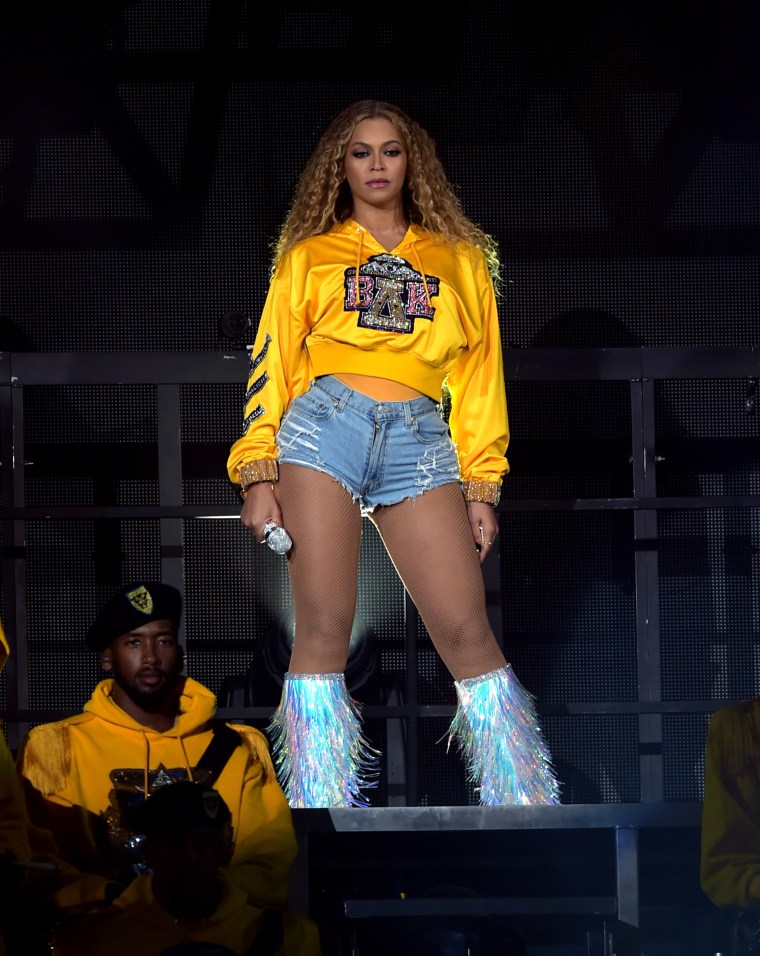 Every detail of Beyoncé's Weekend One performance at Coachella was perfect, including her five outfits. In an interview with Vogue, Oliver Rousteing recounted being approached by Beyoncé's team about creating custom Balmain looks for her and her dancers. In over the span of a few weeks, he worked to create the looks that Beyoncé wore and will wear for her historic Coachella performances.
"B is a perfectionist. She has such a distinct vision for fashion and for her music, I really learned a lot from this experience and from watching her work in those rehearsals," Rousteing told Vogue. "I was able to be in the room with her and she would give me direct feedback about how the lighting should hit the clothes, what the music had to emphasize about each look—I never had to guess what to do next."
Roustieng also spoke with Vogue about working so closely with Beyoncé to create the looks, including creating the Nefertiti inspired opening outfit, which JAY-Z reportedly approved of.
"JAY saw the Egyptian goddess cape and when B put it on, his eyes went wide and he was so excited, he said, 'Oh, wow!' That gave me a lot of satisfaction."
Read Oliver Roustieng's full interview with Vogue here, and check out each of Beyoncé's Weekend One looks above and below.