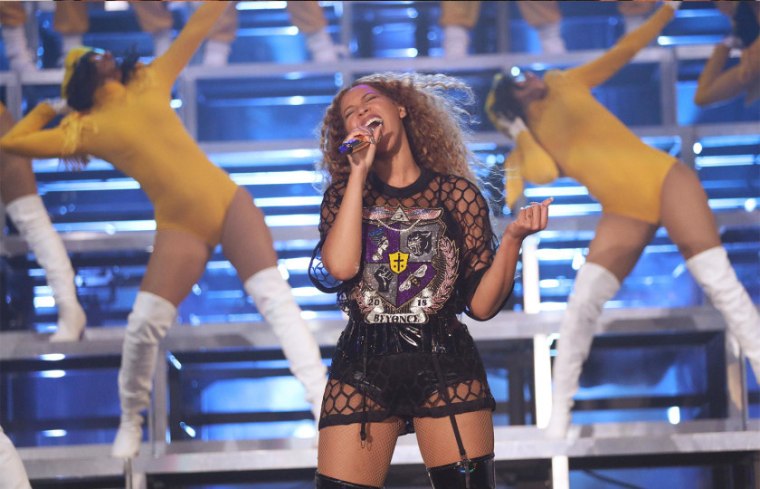 Two of the choreographers that worked on Beyoncé's Coachella sets have spoken about their experience. A New York Times piece details the levels of preparation, as well as Beyoncé's aim for the show, with testament from long-time collaborators JaQuel Knight and Chris Grant.
Speaking about the HBCU-themed stage show, Knight said of Bey: "She said, 'Let's do a homecoming. Boom. A nice, clear concept that we were all able to snap into and execute."
Unsurprisingly, Knight also mentioned the insane level of detail seen in the show. "One thing about Beyoncé is she pays attention to detail," he said. "That's what I learned from her. You've really got to pay attention and then on top of that, add your own sauce. It's a combination of technique, street, and personality. And magic."
Elsehwere in the piece the pair reveal that rehearsals for the April sets began in December 2017 and that the team don't consider the shows to have been political. "For us, it's embracing who we are," Knight said. "The show was very black, for a lack of a better word, from all aspects, and we wanted to show love through who we are."
Read the full Times piece here.