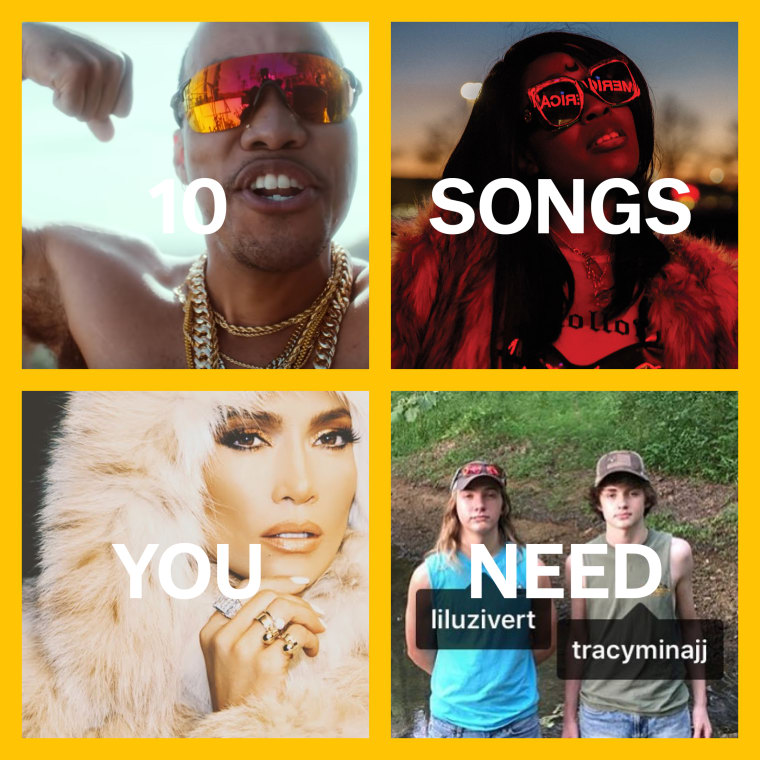 Each week The FADER staff rounds up the songs we can't stop playing. Here they are, in no particular order.

Subscribe to Songs You Need In Your Life on Apple Music and Spotify

Snail Mail, "Let's Find An Out"
Snail Mail's newest is also her shortest. But that doesn't stop it from packing an emotional punch, this time over melodious finger picking and shuffling percussion.
Lil Tracy, Lil Uzi Vert, "Like A Farmer Remix"
Yes, country rap is a thing, and Lil Uzi's new remix of Lil Tracy's "Like A Farmer" feels like a high point for the microgenre.
Now, Now, "Knowme"
Here are two great things about Now, Now's new song: 1. the head-bopping bounce beat, and 2. the insanely catchy glitched-out vocal effect on the hook.
Anderson .Paak, "Bubblin"
Anderson .Paak is back with the cinematic-sounding "Bubblin," a high-speed car chase of a song, complete with dramatic violin flourishes and a wild video to boot.
Jennifer Lopez ft. Cardi B and DJ Khaled, "Dinero"
Bump Jennifer Lopez, Cardi B, and DJ Khaled's new bilingual joint if your interests include dancing until the sun comes up.
Bbymutha, "Lil Bitch"
Bbymutha has effectively cancelled men with the seething and inspiring "Lil Bitch": "Listen here you lil bitch, I can suck my own dick, I can pay my own rent."
Pale Waves, "Kiss"
The young goths of Pale Waves are back with "Kiss," a heartbreaking pop song with a shout-along bridge: "Kiss me hard just like you did at the start!"
Confidence Man, "Try Your Luck"
Confidence Man's supremely positive "Try Your Luck" could probably pull the sun out from behind the clouds with its high-energy beat and motivating lyrics. "You're looking in the mirror and you see my reflection / You know it's good."
Sorry, "Showgirl"
Listening to "Showgirl," a creeping and moody new single by rising DIY rock crew Sorry, feels like stepping into the seedy, low-lit clubs in which its narrative is set.