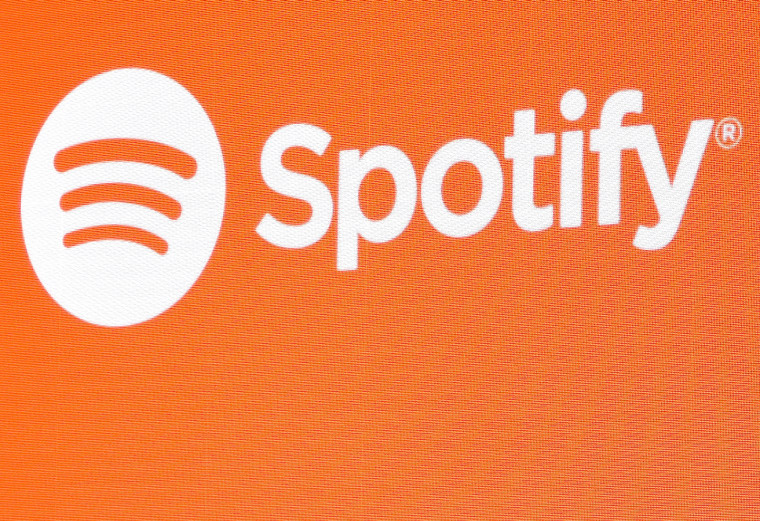 Spotify's attempt to make its platform a hate-free place was never going to be easy, that much it knew from the jump. The company made its announcement that it would remove or refrain from promoting content that promoted "hate" or "hateful conduct," on May 10, and the press release was filled with an acknowledgement of its limitations: "We'll make some mistakes, we'll learn from them."
Spotify removed the music of three men — accused abusers of women R. Kelly and XXXTentacion, and young rapper Tay-K, who is accused of murder — from its editorial playlists. The policy was immediately criticized by the public as too confusing, unclear, and probably not enough if the company truly wished to have inclusive values "reflected in all the work that [it does], whether it's distribution, promotion, or content creation." All of those artists' music remained on the platform, and R. Kelly in fact saw a sight increase in streams. While three black men had their music de-playlisted, there was no word on if Spotify had plans to do anything about the older music of Crystal Castles, Brand New, or past artists like John Lennon, Gene Simmons, or Ozzy Osbourne.
On Thursday night, Bloomberg published a report that said the reactions were just as contentious within the company. "Representatives for several acts," the story says. "Including rapper Kendrick Lamar, called Spotify Chief Executive Officer Daniel Ek and head of artist relations Troy Carter to express their frustration. They also threatened to pull their music if the company maintained its current policy." Carter, a hotshot music exec, allegedly threatened to quit the company over the policy. The report says that XXXTentacion's music will be coming back to playlists soon, seemingly ending the policy's purpose entirely.
When The FADER wrote a news item about the Bloomberg report, most of the reaction to the story was a debate about Lamar truly played a role in Spotify's decision, or if it was the work of those around him. Kendrick has publicly endorsed him twice: once with a fawning tweet and by bringing him out onstage at an arena tour stop in August. To absolve Kendrick of any responsibility, even if it was really just his label bosses using his music as a serious bargaining chip, is to completely ignore a powerful man's influence and agency.
The day the policy was announced, I contacted a rep for Spotify and we had an email conversation that afterwards left me with more questions than when we started talking. I asked if the company would be willing to share the full list of people that the new rules applied to. Not only would the company not share it, the rep explained, no such list existed. It seemed that there wasn't a formal rubric for what qualifies as hateful behavior, and bans were instead driven by an imperfect interpretation of the trending media conversation as recommended by a assortment of non-profits. Spotify also asked its users to flag hate content through an online submission form. As of Friday afternoon, that option now seems to be removed entirely from its online help center.
While noble in its attempts, it's clear that there wasn't enough planning before the policy was enacted. In its announcement of the policy, Spotify said, "It's important to remember that cultural standards and sensitivities vary widely," but the company seemed woefully unprepared to deal with any questions about "sensitivities" at all. Now that the policy seems to be completely in the garbage, it will be interesting to see if Spotify will actually be learning from any of their mistakes or just continue to support the work of abusers and forget any of this ever happened.