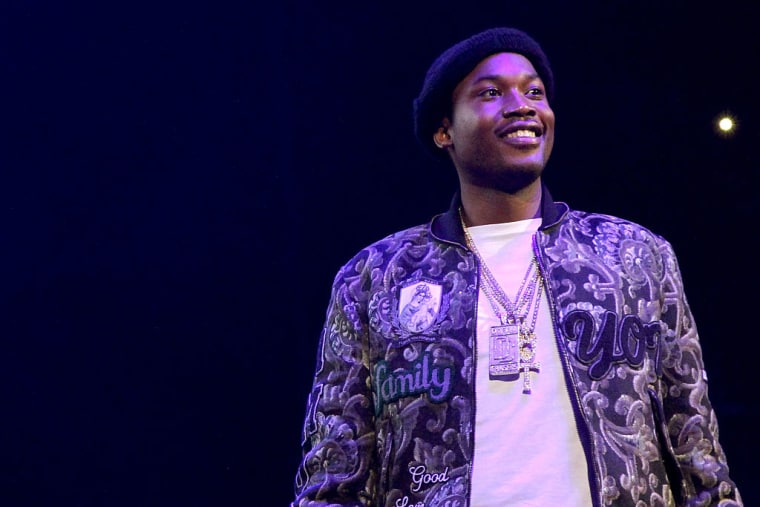 Meek Mill is petitioning the Supreme Court in his home state of Pennsylvania to remove Judge Genece Brinkley from his case, the rapper's legal team announced on Monday.
In a statement, Mill's lawyer Joe Tacopina accused Judge Brinkley of impartiality since the rapper was released on bail earlier this year. "Judge Brinkley's conduct since the time of the Pennsylvania Supreme Court's decision to grant bail to Meek -- including inappropriately commenting on his case through her lawyer, treating him differently than the thousands of other uncontested PCRAs and stating under oath that she has in the past and may in the future be disabled from performing her job -- necessitates her immediate removal from this case. We have now asked the Pennsylvania Supreme Court to do just that so that Meek can be treated the same as all other similar defendants have been treated in the past."
The new filing comes after a legal setback last week for Meek's legal team when Common Pleas Court Judge Leon W. Tucker refused their request to remove Brinkley from the case, citing his own lack of authority.
Meek Mill's legal team have accused Judge Brinkley of improper conduct throughout her the ten years she has been assigned to the rapper's case following his conviction on gun charges in 2008. She is alleged by the team to have taken an "unusual" interest in his career, and to have asked Meek Mill to record a cover of Boys II Men's "On Bended Knee" for her. After questions surrounding the legitimacy of Meek Mill's original conviction began to emerge, Judge Brinkley refused to release him position, despite calls from Pennsylvania Governor Tom Wolf, Philly Mayor Jim Kenney, and D.A. Larry Krasner, who has asked for the original conviction to be thrown out.