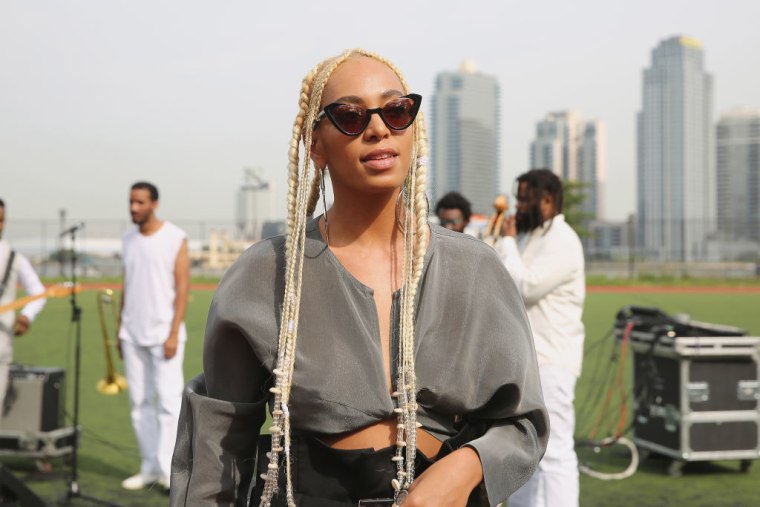 Solange Knowles's Saint Heron collective has announced a new collaboration with furniture giant Ikea. The endeavour will "[explore] architectural and design objects with multifunctional use," Saint Heron wrote in a statement, adding "Stay tuned for more information!"
"Contemporary art is a huge part of people's life today," Marcus Engman, head of design at IKEA Range & Supply, said. "At IKEA we are curious about the creative space in between architecture, design, art, and music and how that could come alive in the homes of the many people. This is what we want to explore together with Saint Heron."
Solange is currently recording a follow-up project to her album A Seat At The Table. IKEA rejected Kanye West's offer to work on furniture in 2016, but released a collaboration with OFF-WHITE's Virgil Abloh in 2017.