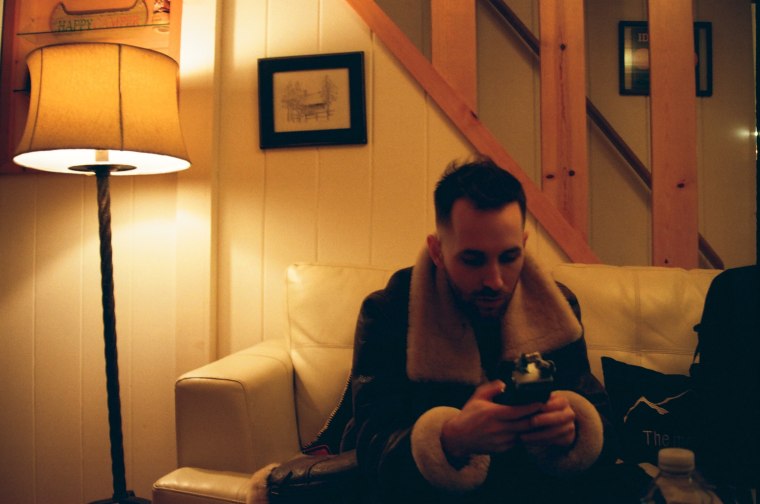 Almost one week after Drake's long-awaited fifth studio album Scorpion has been released, we've seen streaming (and digital) records smashed, and first week sales projections soar higher than many albums released in the last few years. And while reviews on the album have been mixed, we at FADER know one thing for certain: "In My Feelings," the ninth track on the album's B side, is the best song on the album.
Aside from the song's extremely catchy hook, which has been repeatedly used online for a run of hilarious and impressive dance videos (like this one), the song is highlighted by the undeniably infectious New Orleans bounce rhythm mixed in with a soft, twinkly melody.
"In My Feelings" was produced by Cleveland, Ohio beat maker TrapMoneyBenny, who is known for collaborating with acts like Key! and Chief Keef. After creating the track's core components — including the main melody, and initial drums — Benny passed things onto the OVO camp, who enlisted help from BlaqNmilD, the NOLA bounce veteran who provided the same grooves for "Nice For What," and Drake's right hand man, Noah "40" Shebib.
FADER spoke with TrapMoneyBenny about how "In My Feelings" came together; read below.
TrapMoneyBenny: The world works kind of mysteriously. I have a great team of people I work with and...I don't know, things just line up when they need to. I'm signed to James Fauntleroy [1500 or Nothin'], and James was working with Drake, he's also on the album. He was in Toronto and my manager calls me and he goes, "So, I wanted to keep it a secret, but you got a song with Drake. James is in Toronto working on an album with Drake, and Drake was playing him the album." He [James] played him the song, and was like, "This is crazy, you should use this." So I kind of had an idea then, but I really didn't hear it until it came out. I was kind of excited, but in our line of work, it's like you really don't know if something's gonna come out until it comes out. I was just waiting and being patient, just waiting for the album to drop.
I did kind of like the "meat and potatoes" of the beat: the melody, and most of the drums. 40 and BlaqNmilD are the other producers on it, and did a hell of a job with it. They really kind of flipped it and went crazy. They did the samples and gave it that super New Orleans bounce feel. But yeah, I did the melody, and the drums. They did all of the cool switch ups and what not [too].
So my real name is Benjamin, and my whole life growing up, all my parents friends, or like in school at the beginning of the year when they ask, "What do you wanna be called?" Obviously I'm not gonna have you call me Benjamin, so I would say Benny, and every time, people would instantly think, Bennie and the Jets. So for me, this is like my modern day Bennie and the Jets almost. I really don't know how to feel, like I've never felt this feeling before, it's just kind of crazy. All my friends have been tagging me in stuff [online], I've been kind of staying up to date and I've been getting to see all the cool dancing videos that are kind of blowing up, it's super tight. [Being on Scorpion] is just unreal, it's crazy.