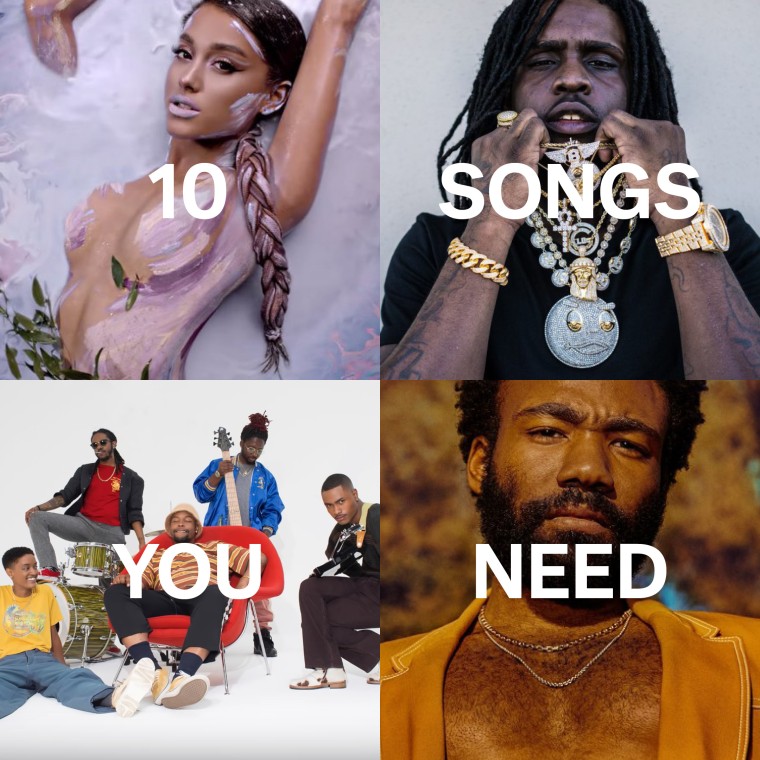 Each week The FADER staff rounds up the songs we can't stop playing. Here they are, in no particular order.

Subscribe to Songs You Need In Your Life on Apple Music and Spotify

Ariana Grande, "God Is A Woman"
All you need to know is Ariana! Grande! Fingers! Earth! in this insane new video for bop-of-the-summer contender, "God Is A Woman."
Childish Gambino, "Summertime Magic"
With its simple steel pan baseline and dreamy lyrics, Childish Gambino's latest is like a free round trip to your oasis-of-choice at sunset.
Wet, "11 Hours"
There may be no song more romantic than Wet's "11 Hours," a smokey, slow-burning flame that grows warmer and more dazzling by the minute.
Lala Lala, "Destroyer"
"Destroyer" from Chicago's Lala Lala finds its fighting legs at the chorus, which is just project mastermind Lillie West screaming "You are the reason my heart broke behind my back" with gratifying force.
The Internet, "La Di Da"
The Internet's latest is so funky I can smell it from two doors over, and it makes me wanna dance!
Phoebe Bridgers, "The Gold"
Phoebe Bridgers' cover of Manchester Orchestra's "The Gold" puts her wispy vocal on a lush bed of finger-plucked guitar and shuffling percussion that sounds soft enough to lay your head on.
NSG, "PUTB"
British afrobeat collective NSG recently released "PUTB," a high-energy, head-spinning banger with a relentless beat that could keep you going for hours.