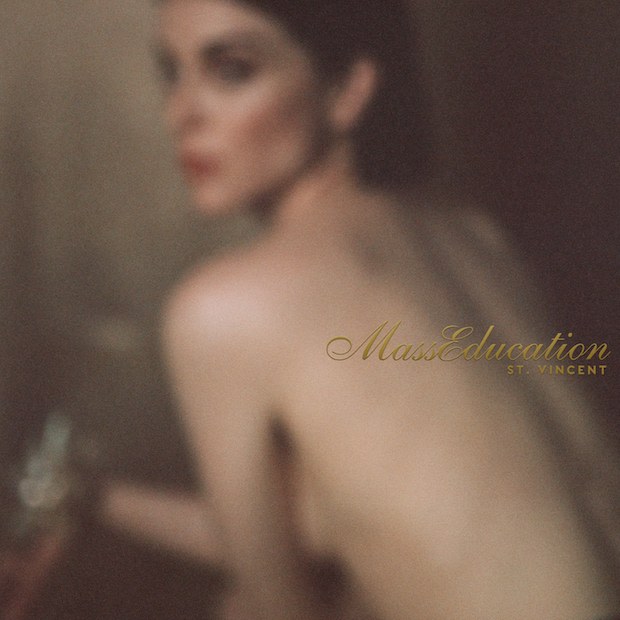 St. Vincent has announced plans for a reworked version of her 2017 album MASSEDUCTION. The alternate, piano-based version of the album is titled MassEducation and will be released on October 12. "Savior" from the album can be streamed below.
MassEducation was recorded with Doveman's Thomas Bartlett at the same time as MESSEDUCTION and includes the recently released "Slow Slow Disco."
In a letter shared in conjunction with the announcement Annie Clark described it as a "reimagining." Read the full letter below.
MassEducation:
"Slow Disco"
"Savior"
"Masseduction"
"Sugarboy"
"Fear the Future"
"Smoking Section"
"Los Ageless"
"New York"
"Young Lover"
"Happy Birthday, Johnny"
"Pills"
"Hang On Me"