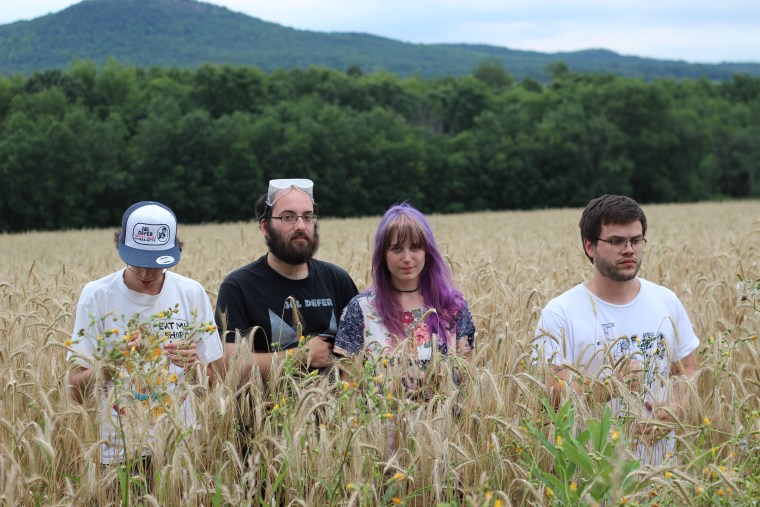 Rock band Stove began as the second project of Ovlov frontman Steve Hartlett, and, with their upcoming album 's Favorite Friend, has fully grown into itself. Today, The FADER is debuting the second single from the project, "Duckling Fantasy," on which drummer and vocalist Jordyn Blakely takes the lead.
Clocking in at a minute and 45 seconds, the track is a storm of guitars with Blakely's soft vocals cutting through the noise like a shard of lightning. In an email to the FADER, she explains that the track is "is about me coming to terms with my father's death and the frustration of having unresolved tension with people in your life who are now deceased." I imagine the energy explosion on the song, no matter how brief, is a welcome cathartic release.
Blakely adds: "I wanted the groove and rhythm to feel disorienting and unsettling to help embody those feelings of anger and discomfort. 'Duckling Fantasy' is a joke from a prank phone call series. When I was picking a title that phrase came to mind since—in terms of the song—I am the duckling, and the fantasy is for my dad to still be living; for reality to be the opposite of itself.
"At the time we were recording there were a lot of changes happening in our individual lives, our relationships with each other and the band, and politically and socially (we recorded in January 2017), so a lot of that energy came through—especially the theme of loss and adapting to or accepting difficult changes."