THEY.'s moment of clarity
The L.A R&B duo's road to finding itself.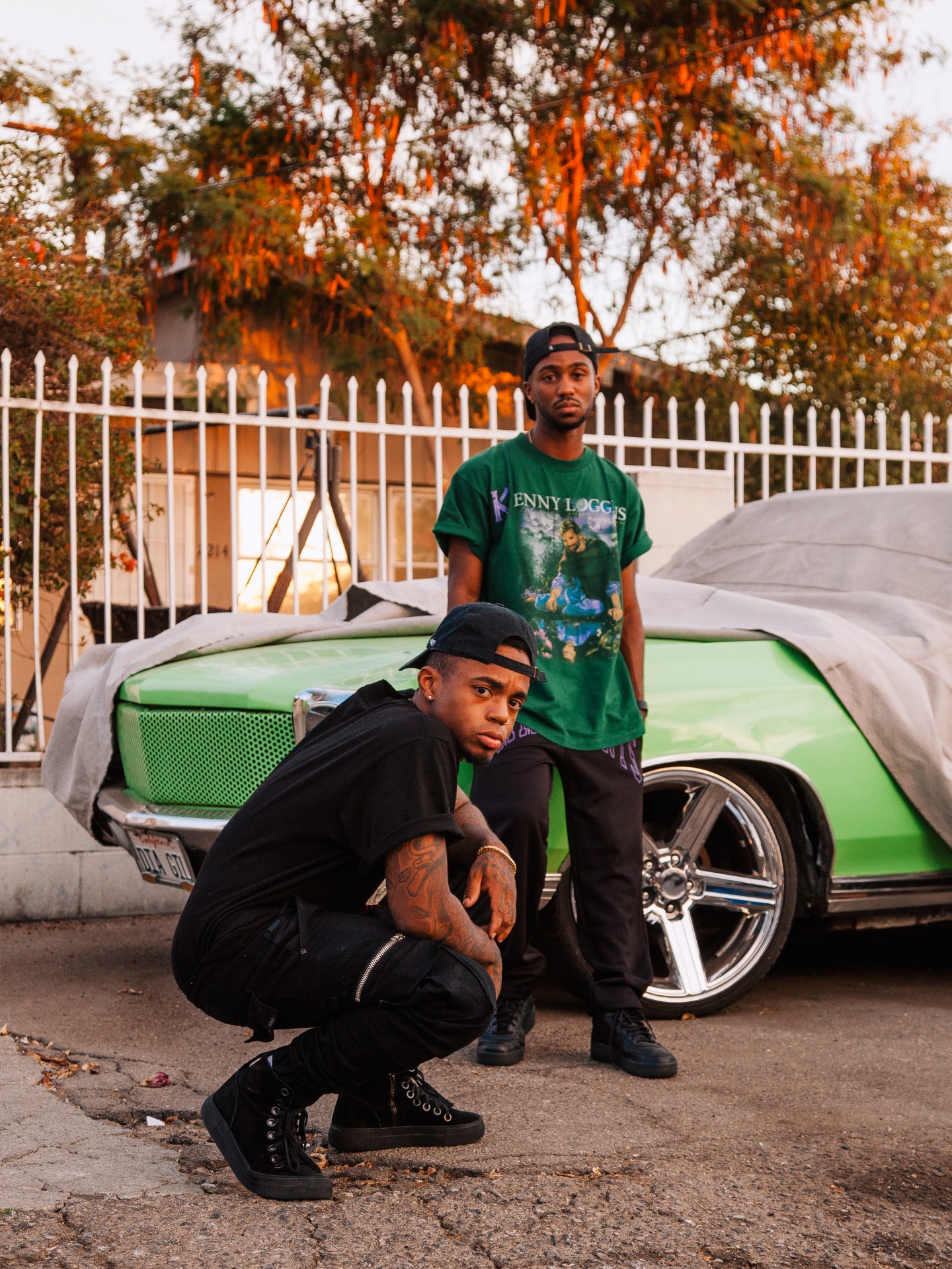 On his first trip ever to Los Angeles in 2010, a college-aged Dante Jones — in town from Edmond, Oklahoma where he was enrolled at the University of Central Oklahoma — found himself in a room with Natasha Bedingfield, Katy Perry, and a guy named Chris. "He played a Coldplay cover he made, and then another song, and I'm standing there like Yo, this is the craziest shit I ever heard," Jones tells me on a recent Friday evening at one of his favorite Mexican restaurants in North Hollywood. He had been invited to L.A. by his second cousin, a successful musician who was enthusiastic about a demo of beats Dante had put together. A year after that intimate listening, "Chris" had changed his name to Frank Ocean and Dante realized that the song he'd heard was "Swim Good."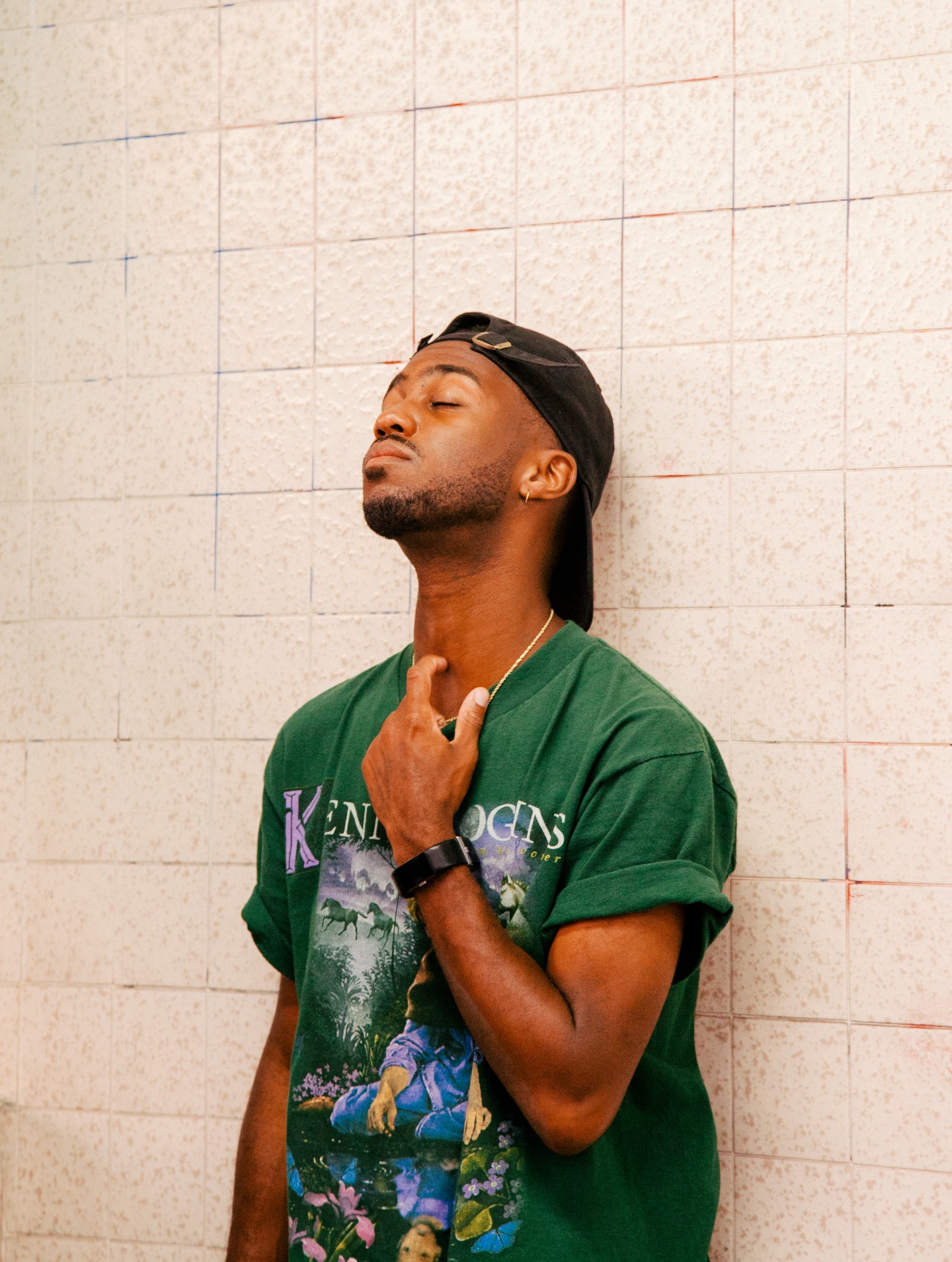 Fast forward to 2018, and Dante is the production arm of THEY., a collaborative project he started with his friend, singer-songwriter Drew Love. The two met at a studio in 2014, and after a couple of sessions, what Dante calls their "magical dynamic" as musical collaborators crystallized. The resulting sound, an expertly-blended R&B-pop-rock hybrid is irresistible. "It feels like you're entering a world. I don't know what to call it," Dante says describing their genre-defying music. In THEY.'s hard-to-pin-down world, dark pop synth melodies and pained vocals meet trap beats and grunge guitar chords for a glimpse of what might happen if Nirvana or Rage Against The Machine cut a song with Jeremih, Justin Bieber, or Tory Lanez. Dante and Drew's unique bond led to a certified hit, 2015's "Working For It" with Skrillex and ZHU, as well as the release of their debut EP, Nü Religion. The pair went on to support Bryson Tiller on tour and in 2017, THEY. released a debut album, Nü Religion: Hyena, a gloomy albeit compelling collection of songs that push the boundary of how ominous and foreboding R&B can sound.
Before he became a seasoned producer (he's worked with Chris Brown, AlunaGeorge, and even won a Grammy for his contribution to Kelly Clarkson's "Mr. Know It All") Dante was a quiet, smart, slightly obsessive kid from the Midwest who grew up listening to indie rock and looking up to his older brother, a successful all-state basketball player. He was the wunderkind of the family — a bright, "gifted" student upon whom weighted expectations were set. Not tall enough to play basketball like his brother and father had ("Also, I'm not that good"), Dante remained hard on himself, setting the simple standard that whatever he did in the world, he would make sure to do it well. He landed on music when his brother returned home one day with a keyboard, a mixer, and a bunch of credit card debt racked up at Guitar Center. "He'd go out to the club and stuff, and I'd just sit back and sneak and use his shit," says Jones.

A passion for basketball, a misfit mentality, and a focused resolve are just a few of the many things Dante and Drew have in common. Drew, who's written songs with pop and R&B acts like Jeremih, Ty Dolla $ign and Jason Derulo, is the youngest of two siblings raised in a strict, military household in Maryland's Montgomery County. Growing up, he was the victim of bullying at school. "I would walk in the lunchroom and had to go sit with the teachers," Drew confesses, taking a sip from a margarita. At home, he would sing at the top of his lungs in the shower and around the house, which peeved his mother and brother. Nevertheless, music eventually became a vehicle for him to prove everyone wrong, especially an oppressive set of peers. "I'm the type of dude that if you tell me I can't do something, or you tell me I'm not good enough, that's fuel," he says.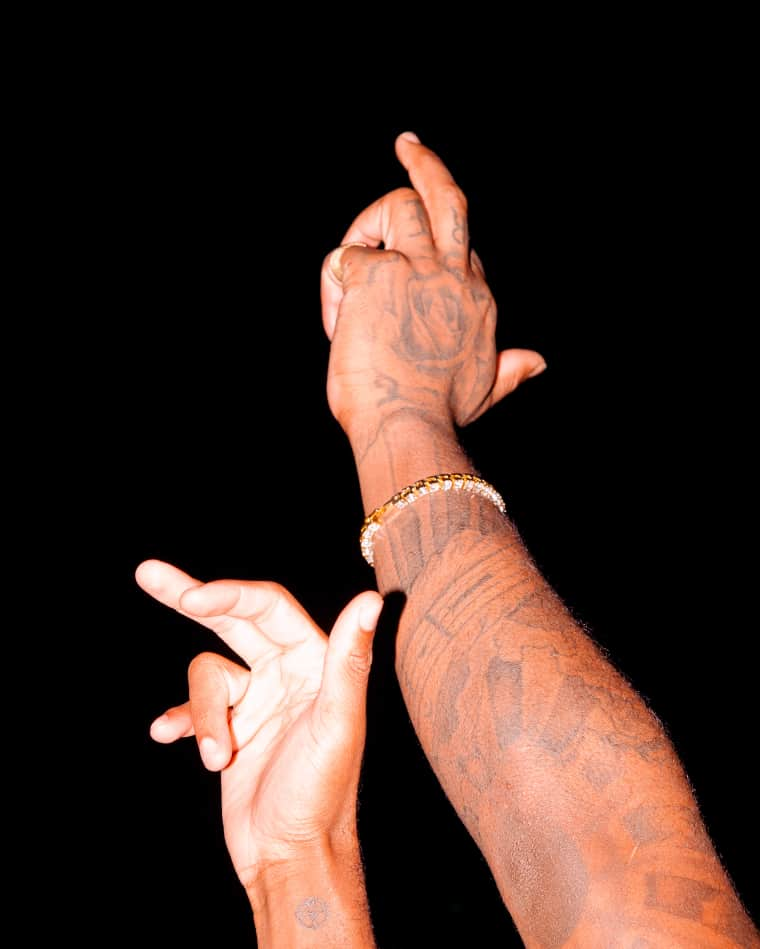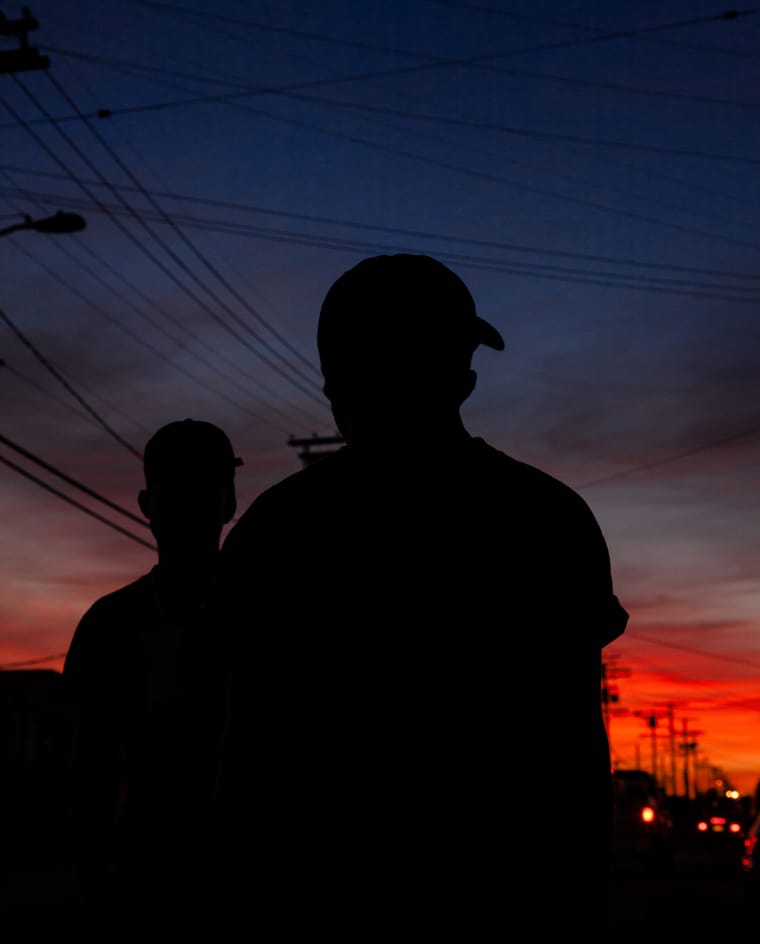 Interestingly, what initially drew the two together is a mutual love for comedy. "It probably makes other people hella uncomfortable when we start getting into a skit with a our voices," Dante says grinning at Drew. Throughout our meal, Dante and Drew take subtle, sarcastic jabs at one another and finish each other's sentences. While Drew is effortlessly cool, fast-talking and confidently aware of the chip on his shoulder, Dante is more reserved and mannerly, but no less sharp. They present as the embodiment of yin and yang.
Today, Dante and Drew both live in the Valley; Dante with his wife, brother, daughter, and baby-on-the-way in a suburban part of Santa Clarita, and Drew in North Hollywood. They're at a critical time in their careers and they know it. An unsettling combination of modesty and ambition festers as they transition into a new phase and reflect on how far they've come as two outcasts making tangible strides towards making their dreams a reality. Dante deems it imposter syndrome, and it's part of what inspired their latest, moody, guitar-charged single, "What I Know Now", featuring Wiz Khalifa. "You have all this praise heaped on you, and you internalize that and you're like Wait, am I actually this?," Dante explains.
Their new EP, Fireside, intended to evoke the emotions felt when groups huddle and theorize around a fire, is THEY.'s next step. The title is fitting for a project that showcases their efforts to collaborate with others as a duo, something that was especially tough for Dante, a self-proclaimed control freak. "I like to be in control because I can't hold everybody else accountable, but I can hold myself accountable," he says. In addition to Wiz Khalifa, appearances are made by Jeremih, Ty Dolla $ign, Vic Mensa, Jessie Reyez, and their Mind of a Genius labelmate Gallant. The shadowy, at times depressing, multi-layered sound they champion persists, but the guests expand its range, demonstrating what Dante and Drew have grasped over the past three years. "More than anything, we learned our place in the spectrum of the music community, the goals we want to achieve and what we gotta do to achieve those things," Drew says. As for their goals? Dante clarifies: "I want to be on some U2 shit. I want to fill a stadium. I want 100,000 people out there. I don't see anything else."