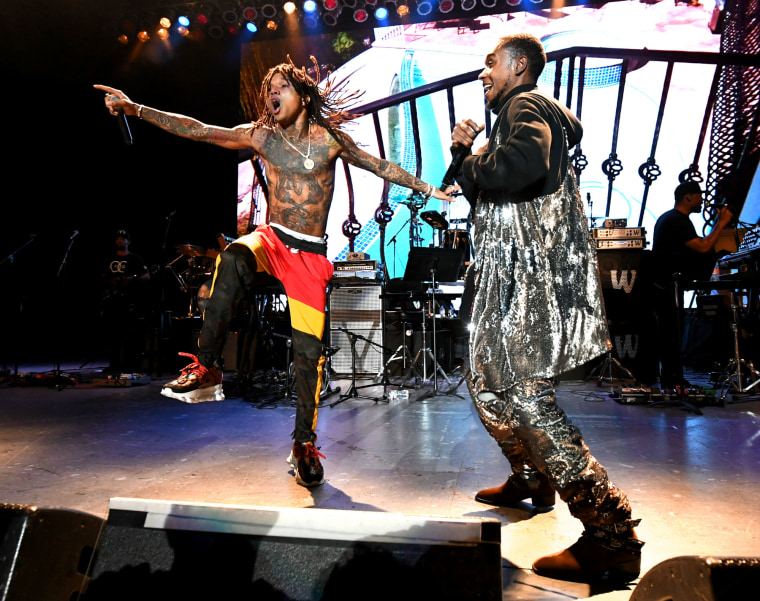 Panic hit the Sremm hive over the weekend when it looked like Rae Sremmurd might be coming to an end. The story emerged after Slim Jxmmi said in a series of now-deleted tweets that "I'm not Rae Sremmurd I'm slim jxmmi and ima sink or swim by myself." He later added: "Y'all won."
The long-term future of Rae Sremmurd has been questioned in the past, with both Jxmmi and brother Swae Lee releasing solo material. Speaking to The FADER back in 2016 a source said the duo had "no plans on embarking on solo careers."
A tweet from the official Rae Sremmurd Twitter account over the weekend reiterated this feeling. "Brothers gonna be brothers, it's SREMMLIFE forever," the tweet read.
Brothers gonna be brothers, it's SREMMLIFE forever 💜🤞🏽

— Rae Sremmurd (@RaeSremmurd) January 12, 2019
Swae Lee added his own sentiments on Monday.
Real ones know https://t.co/2ZxSKLmB9J

— Swae Lee Lee Swae (@goSwaeLee) January 14, 2019
Rae Sremmurd's third album, a triple release featuring solo projects from both brothers, was released in 2018. A fourth album is due in early 2019 according to Swae Lee, who is also expected to drop a second solo project this year.