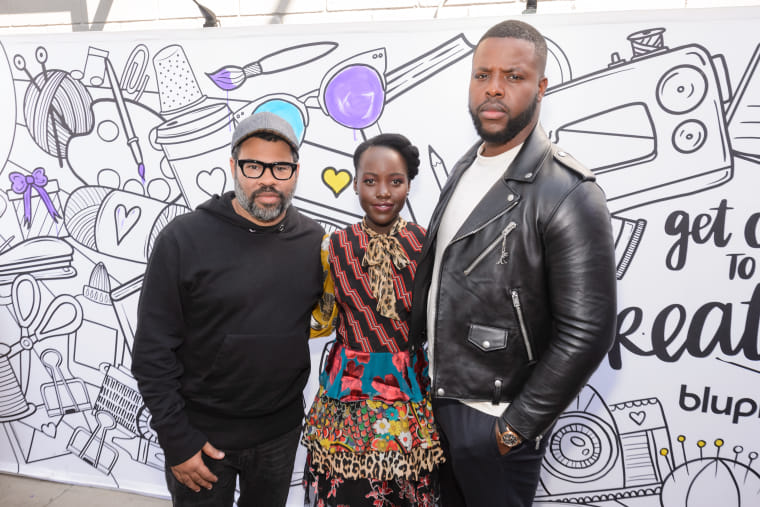 With Jordan Peele's highly-anticipated Get Out follow-up Us set to hit theaters next week, the film's soundtrack has now been unveiled, Pitchfork points out.
Composer Michael Abels's score handles the bulk of the soundtrack. Luniz's twisted "I Got 5 On It" rendition, which was featured in the film's Christmas Day trailer, also appears on the soundtrack alongside music from Janelle Monáe, and Minnie Ripperton.
Check the massive 35-song tracklist down below.
01 Michael Abels: "Anthem"
02 Janelle Monáe: "I Like That"
03 Michael Abels: "Outernet"
04 Michael Abels: "Spider"
05 Michael Abels: "Ballet Memory"
06 Luniz: "I Got 5 on It" [ft. Michael Marshall]
07 Michael Abels: "Beach Walk"
08 Michael Abels: "First Man Standing"
09 Michael Abels: "Back to the House"
10 Michael Abels: "Keep You Safe"
11 Michael Abels: "Don't Feel Like Myself"
12 Michael Abels: "She Tried to Kill Me"
13 Michael Abels: "Boogieman's Family"
14 Michael Abels: "Home Invasion"
15 Michael Abels: "Once Upon a Time"
16 Michael Abels: "Run"
17 Michael Abels: "Into the Water"
18 Michael Abels: "Spark in the Closet"
19 Michael Abels: "Escape to the Boast"
20 Michael Abels: "Femme Fatale"
21 Michael Abels: "Silent Scream"
22 Michael Abels: "News Report"
23 Michael Abels: "Zora Drives"
24 Michael Abels: "Death of Umbrae"
25 Michael Abels: "Somber Ride"
26 Michael Abels: "Immolation"
27 Michael Abels: "Down the Rabbit Hole"
28 Michael Abels: "Performance Art"
29 Michael Abels: "Human"
30 Michael Abels: "Battle Plan"
31 Michael Abels: "Pas de Deux"
32 Michael Abels: "They Can't Hurt You"
33 Michael Abels: "Finale"
34 Minnie Riperton: "Les Fleur"
35 Luniz: "I Got 5 on It (Tethered Mix From US)" [ft. Michael Marshall] (Bonus Track)