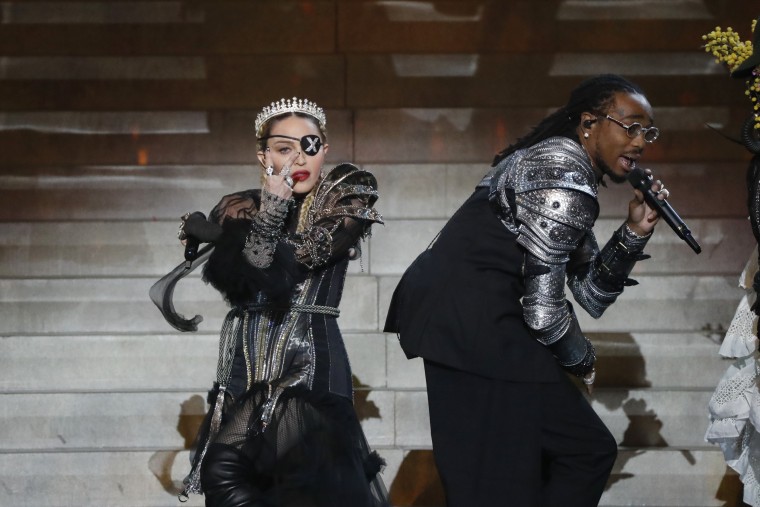 Madonna took the stage at the 2019 Eurovision Song Contest grand finale, performing her 1989 hit "Like A Prayer" as well as brand new single "Future" alongside Quavo. The show's finale was already fraught with controversy over being held in Tel Aviv, Isreal, and fellow artists and several pro-Palestinian organizations urged her not to her perform.
Over 30 Pro-Palestinian groups published an open letter on the matter. "We ask for people of conscience around the world to heed our call for boycott, divestment, and sanctions of Apartheid Israel just as they did to help bring down Apartheid in South Africa," a portion of the letter reads.
In response, Madonna released a statement to Reuters stating she would continue to perform, but hoped for peace in the future. "I'll never stop playing music to suit someone's political agenda nor will I stop speaking out against violations of human rights wherever in the world they may be," she said in the statement. "My heart breaks every time I hear about the innocent lives that are lost in this region and the violence that is so often perpetuated to suit the political goals of people who benefit from this ancient conflict. I hope and pray that we will soon break free from this terrible cycle of destruction and create a new path towards peace."
During Madonna's performance, two dancers donned Palestinian and Isreali flags and embraced near the end of the performance. The move was reportedly unplanned and prompted event organizers to clarify that the contest is a "non-political event," something Madonna had been made aware of. "This element of the performance was not part of the rehearsals which had been cleared with the EBU and the host broadcaster, KAN," they said in a statement.
Watch the performance clips below.
Madonnna's forthcomng album Madame X is set to drop June 14.