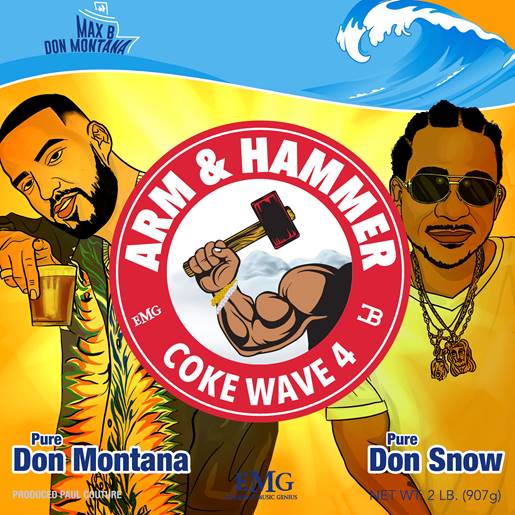 Back in 2009, French Montana and Max B shared Coke Wave, an influential and career-making release for both New York City rappers. Montana went on to stardom while Max B was sentenced to 75 years in jail later that year for charges stemming from a robbery and murder case. Ten years later, Max B's prison sentence has been reduced, and he's teamed up with Montana for Coke Wave 4, streaming below.
Coke Wave 4 was recorded over a week in May, according to a new Rolling Stone feature. Over the phone from prison, Max B clarifies a couple of things: that while this is technically the third installment in the Coke Wave series, the title is intentional, and the series title isn't meant to reference drugs. "It's about the way we took the music and flipped it to make a profit."
Max B is also working on a solo album called Negro Spirituals. "Black and I'm Proud," a new song from the album, was shared last week.