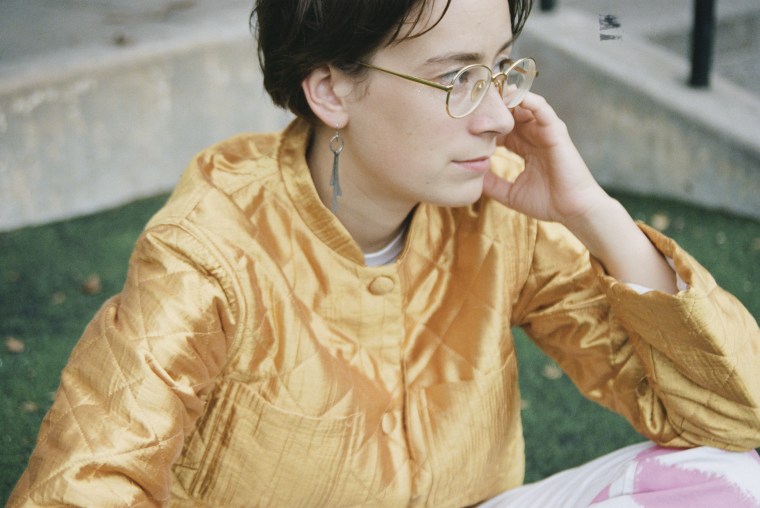 Later this week, August 23, Lina Tullgren will release their second album via Captured Tracks. Free Cell is an intimate and quietly ambitious record filled with moments of heartbreak and intrigue. This energy is summed up nicely by "Soft Glove 1." You can see a live video for that, shot and directed by Ty Ueda in Tullgren's New York bedroom, below.
In the video Tullgren sits on their bed as they delicately picks at the six strings of their guitar, opening up as the camera zooms in on objects in the room such as a set of figurines that sit above the bedroom window.
Speaking to The FADER via email, Tullgren said: "This song fell out of me amidst post-tour, post-move burnout. Each show you put all of your energy into channeling the feelings and experiences you had that led you to write the song, sometimes re-traumatizing yourself in the process. This song emerged on a day where I had to go play a solo show but I really didn't want to go. I felt tired in the deepest and truest sense of the word. When you are that tired, the idea of having to show a room of strangers your personal life feels no longer cathartic, it just feels like labor. It hurts to have to give it all away when you hardly even have enough for yourself."
Tullgren plays a record Release Show at Brooklyn's Rough Trade on August 22 and will support Frankie Cosmos on tour across the U.S. and Europe.
Listen to The FADER's weekly playlist of songs you need in your life