Hear Four Tet's new EP, Anna Painting
A collaboration with visual artist Anna Liber Lewis.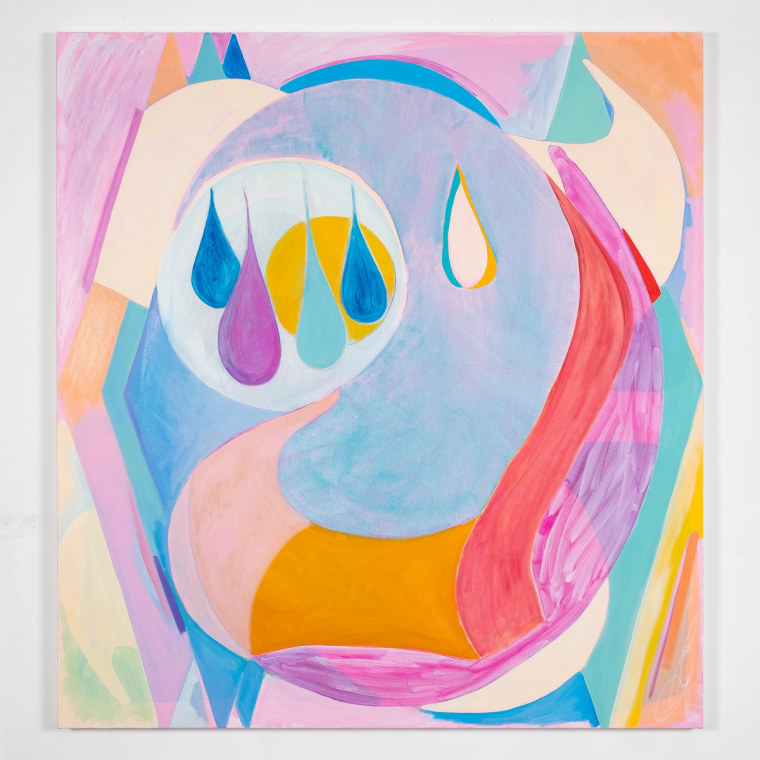 Four Tet is really keeping 'em coming this year. Today, the British producer, born Kieran Hebden, dropped a surprise new project called Anna Painting. It's a joint effort with his longtime friend, visual artist Anna Liber Lewis. Earlier this year, the two teamed up for an exhibition at London's Elephant West gallery, so it's likely that the EP was born out of that collaboration. There's three songs on the project, but the title track — the captivating and mercurial "Anna Painting" — is the true centerpiece here.
Anna Painting arrives on the heels of a massive year for fans of Hebden. Not only has the producer offered a smattering of stellar new singles ("Only Human," "Teenage Birdsong," and "Dreamer"), but last month, he released a live album documenting his shows at Alexandra Palace.
Stream Anna Painting below.