When you're photographing fighters, it pays to embrace chaos
Tristan O'Brien stopped by the Canon Creator Lab to discuss his techniques for shooting a subject that refuses to sit still
"Sometimes, the photos that hold the most emotion are the ones that come out of mistakes," says veteran athlete photographer Tristan O'Brien. "I've had a lot of times when the fighters are out of focus or there's a lot of motion blur in the shot, but that's what gives it the character of being in the ring with them."
There's some serious experience behind those words. A veteran in the sports photography game, Tristan is a Toronto-born photographer whose past clients include Nike, Ray-Ban, and Adidas. Having achieved success working with sports and lifestyle brands, he steered his career towards a new passion — capturing athletes in their element. In a new short video from The Creator Class and Canon Creator Lab, Tristan discusses the challenges of capturing fast-moving subjects and shares tips on how he gets the best results from his gear.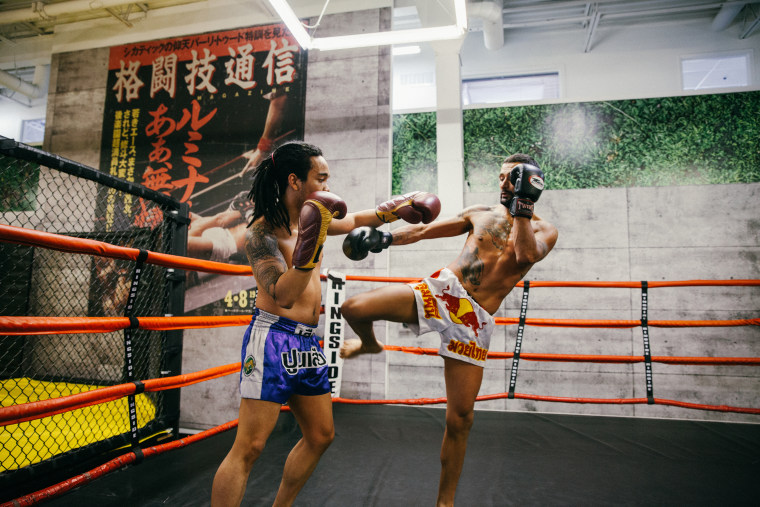 "Sometimes, the photos that hold the most emotion are the ones that come out of mistakes."
The Canon Creator Lab is the fruit of a partnership between Canon and The Creator Class, a community development program for the next generation of storytellers, producers and entrepreneurs. The Canon Creator Lab gives Creator Class members access to studio space, Canon gear demos, specialized programming & creative opportunities, including keynotes and informative workshops led by photographers like Tristan.
Watch the full video above to learn more about Tristan's techniques, and learn about how you can get access to the resources and workshops offered by the Canon Creator Lab and The Creator Class by signing up here.